We have had SNOW much fun this week! ahem. so so sorry.
We made parent gifts and crafts galore and it's only Tuesday. Thankfully we are enjoying warm weather and outside recess. My Christmas week insanity meter is well in the green with only possible moments of yellow to red. (see glue gunning below)
This is one of my students showing off his parent gift. His mama reads my blog (I think) so she better not peek at what he is holding! 🙂 His mom is also our school nurse. She's the best ever and NO you can not have her.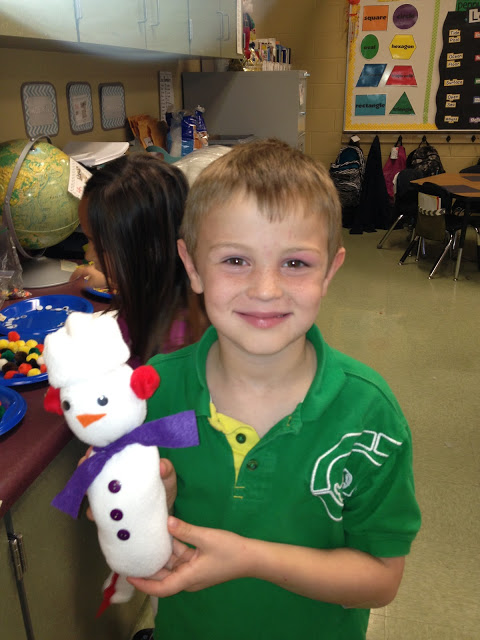 Let me break it down for you….one time one time….ugh…yeah…alright now….
ahem. sorry. something in my throat…
ok
Step One: Student A rolls down long white tube sock and student B scoops one half cup of rice into sock. Teacher Tip: Student A always keeps the sock in the container so teacher doesn't have to perform her flying lunge leap across the back of the room to catch 75 billion pieces of rice as they scatter across the floor, while always keeping her smile and cool wits about her.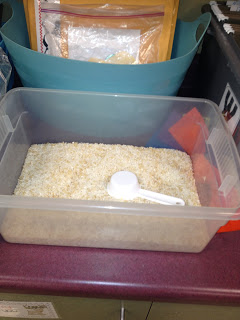 Step Two: Stuff the junk outta that sock until it is two thirds full.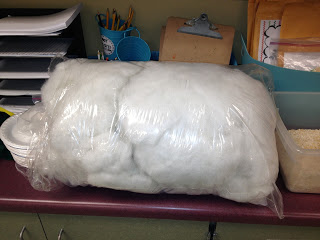 Step Three: choose one scarf, three buttons, two eyes, three pom poms, and one orange nose and move down the line to the hot gluing area. This is where I live. I like to live dangerously.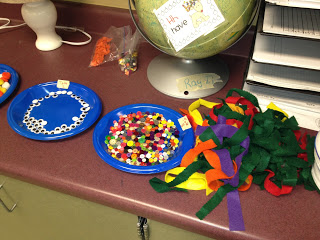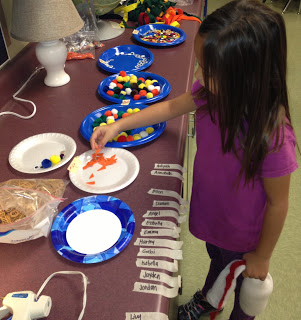 While I rubber band off the head and neck of the snowman student finds their name on the masking tape and sticks it to the bottom of their sock.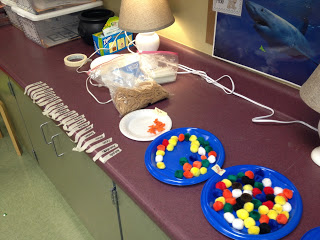 And hooray….socks are cute as can be and loveable as ever!
Most importantly I can check the parent gift box on my to do list that creeps into my thoughts in the night for the first three weeks of December ever year. Check–DONE!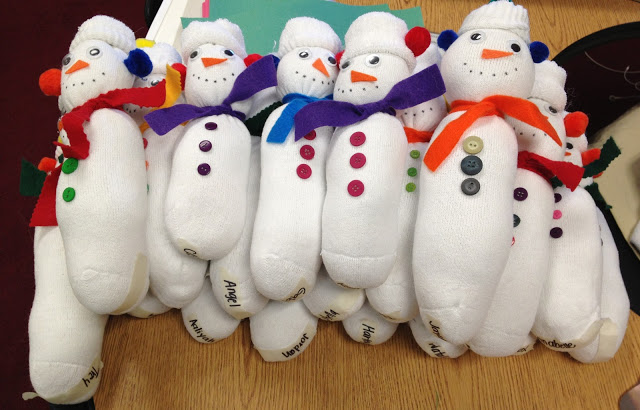 What did I do with the rest of the class while I was blistering my index finger with hot glue? (thank you button holes) Ahem….I said button holes people…buttons have holes and those holes allow hot glue to seep. Seeping causes blistering.
Ok back to topic…what I did with the rest of the class is allow them to do the greatest craft of all time….SPLAT THE CAT! Oh Lordy they were busy and so excited to make this craft. In the morning we read Merry Christmas Splat the Cat. Then we got to the craft later when I needed it most!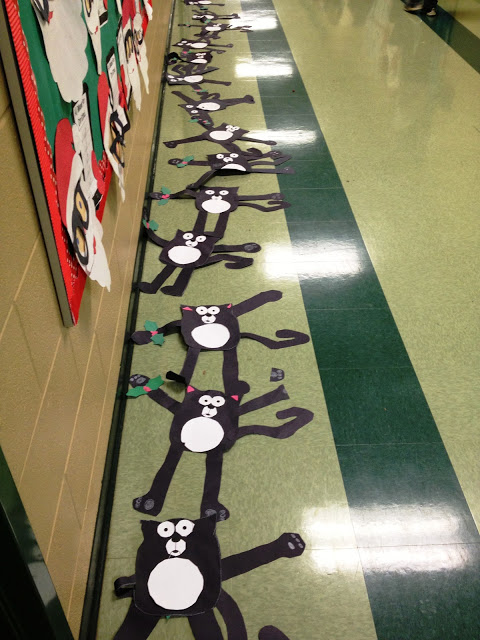 What did we do next in our gift making factory classroom of knowledge and all things learning?
We made ourselves into snowmen of course! Inside the kids wrote a little poem and love note to their families because it opens like a big card.
I mostly picked this picture to show you the seat sack that is directly under this text. The one bursting out in all directions. Just keeping it real. It's time for a Christmas CLEAN OUT!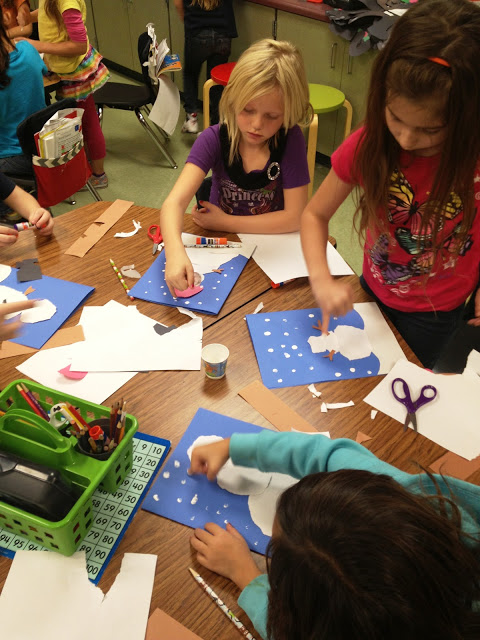 A few finished covers…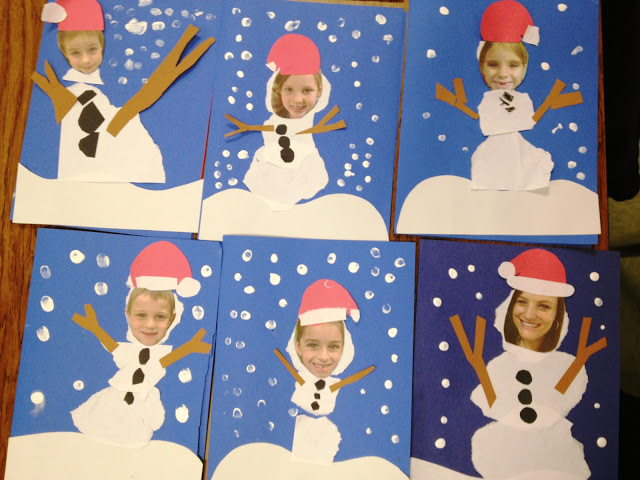 I made an appearance on the bottom right. That's me flashing my peace and quiet sign to my class while still keeping my smile and cool wit! (It's not easy being perfect people…) Ahem……