I am excited to link up with my buddy Tara for Monday Made It!
Let's start with a couple of fun freebies! Can't ever have enough!
I made these tonight. (Yup I had a half a pepsi at dinner and what do you know I cranked out two literacy centers)
Here are the goods.
Both are sight word search and record centers.
Hide the sight word cards around the room and let your students find them and record them.
(I am using gingerbread this week then reindeer next week)

One center features your pal and mine, Gingy. But he's wearing chaps ya'll so we'll call him Chappy.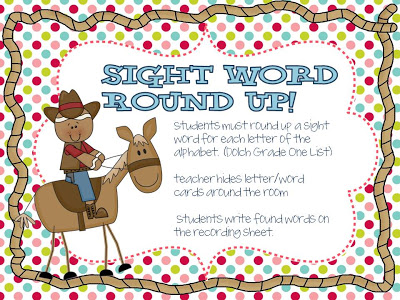 The second center features that silly reindeer all tangled in lights. Will he ever learn?
Click either cover and you can grab it from google docs. I used the primer and the first grade dolch words. Is it just me or are some of the primer words harder than the first grade list?
Ok the next part of my Monday made it is my Christmas Decor.
I made a T using cedar and berries. (T is for Tunstall in case you were wondering)
I also made a wreath. I had envisioned hanging the T and the wreath on
our double front doors, but it ended up spelling the word TO so I quickly ripped
it down and brought the T inside.
I should have taken a picture but I was too mortified. You can still see the TO here…
I felt super cool after wrestling with cedar for an hour and a half and finally getting it just so….I mean TO. I mean so!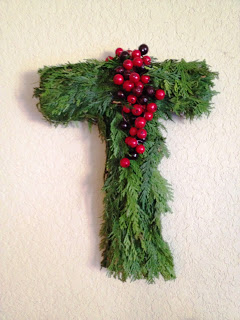 Now they hang separately in the house. We shall never speak of this again…unless you make a cool word like NOEL and hang it up over your mantle.
Here are few other little spots around the house….
First off Kid Christmas Art!
Here's a great student gift idea…Take burlap and cut it into a square. (18 inches square)
I usually buy brown burlap but this one was done by my daughter in first grade and her teacher was a total over achiever. I love getting this out every year! The berries are her fingerprints and then her teacher sprinkled glitter on the paint while it was still wet. We attached the bows with a twist tie through the burlap. This is an oldie but a goodie! And burlap is SO IN right now!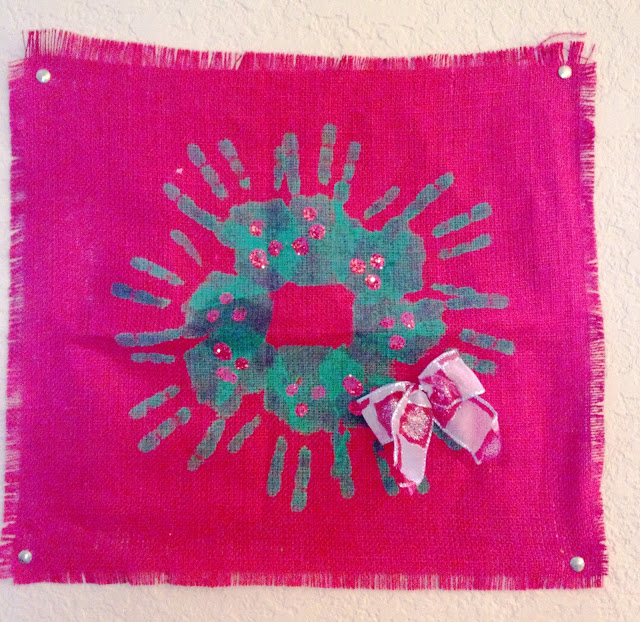 My kids are 10 and 12 so when I deck the halls with their kinder and first grade art projects they act like I am embarrasing them. But I know they love it. I am so glad I laminated these back then!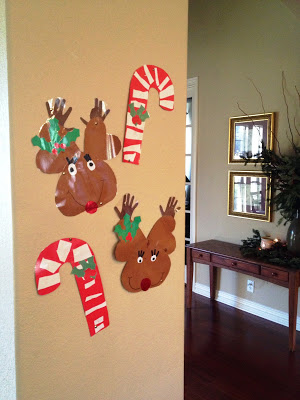 Can you hear the Christmas music? 14 more days until this couch and I are reunited.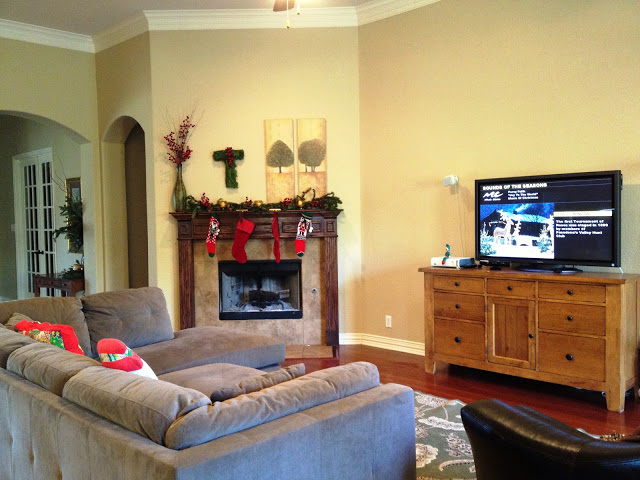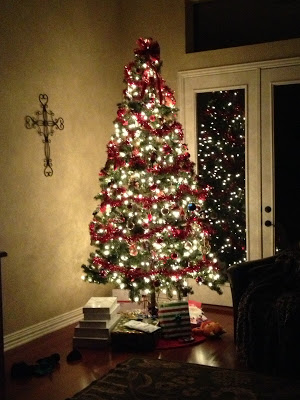 Link up with Tara and share your Projects!