When I left on Friday for vacation from school, my math tubs and word work were still filled with red and green themed Christmas centers.
I spent an evening by the fire before Christmas break combing through the common core and my Texas Essential Skills (TEKS) to find the perfect balance of what I wanted to cover in my January math and literacy centers. I've been working on them both for what feels like forever, but I am thrilled to share that they are finished!
I have 10 math centers, 10 literacy centers, and a bundled set of all 20 centers.
This is the literacy preview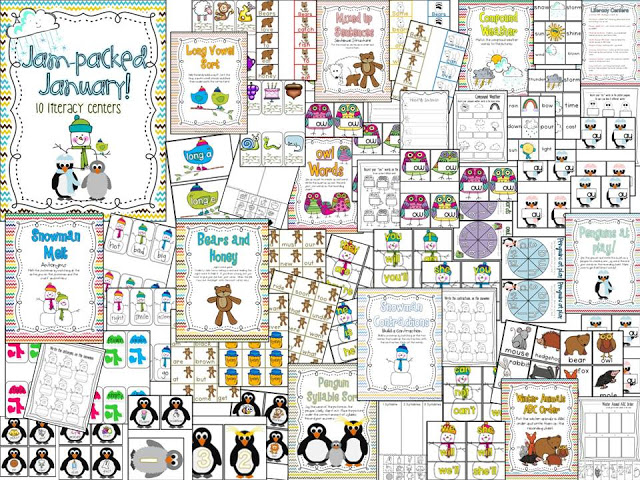 This is the math preview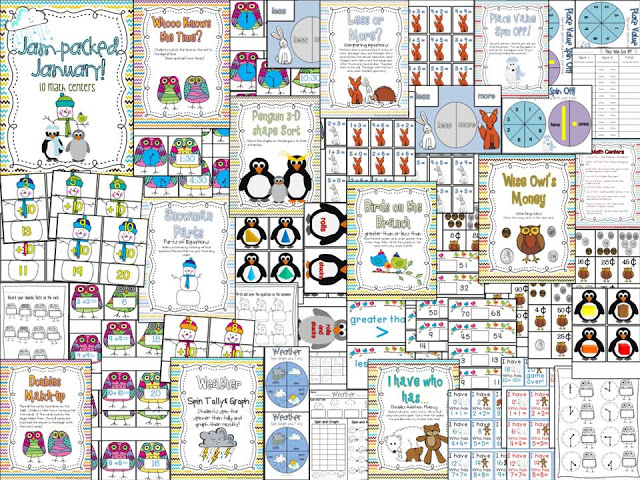 You can buy them bundled for a 20% discount.
To read more about them you can click the covers.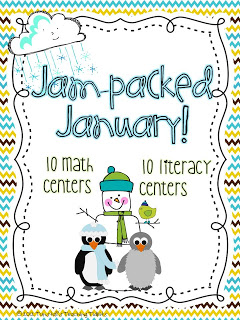 I want to share something that I got from my mom for Christmas. She is a retired teacher and home organizer extraordinaire…
For Christmas she gave me these blue prints for redecorating my teacher home office!
I am so excited. I will post as the transformation happens but for now my office is just 2 desks, a couch, and a big bookshelf. It's very functional but not cute or organized at all right now.
My mom took the fabrics we used in my classroom and created a theme for my office that also plays off the colors of my blog. I am so excited. She even incorporated my blog logo into my office! I can't wait!
Here's the blueprints she made:
This is the wall you face when you walk into the room.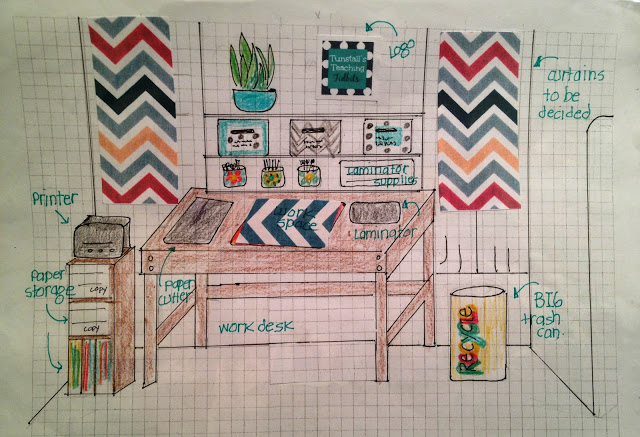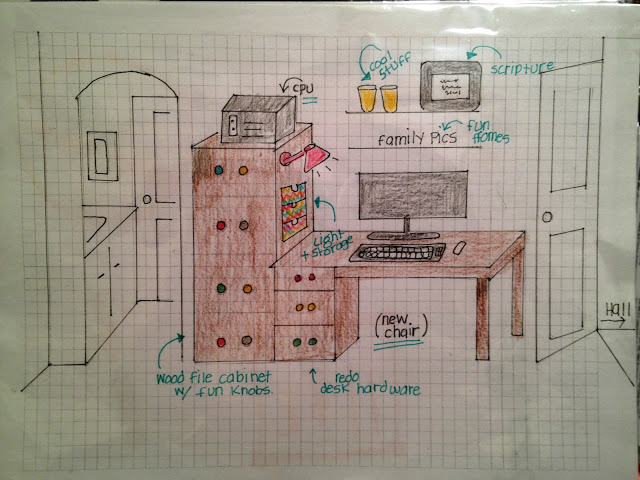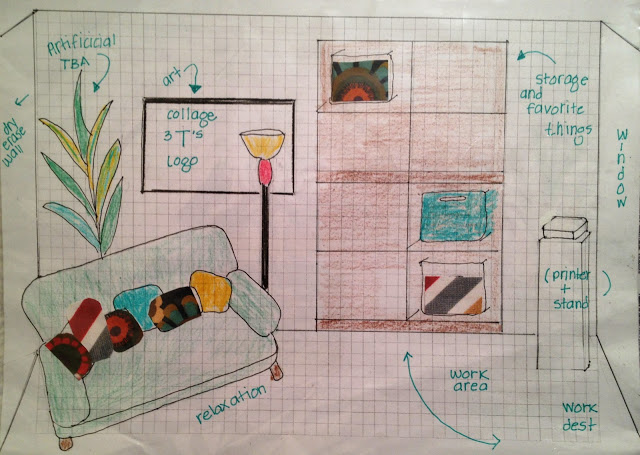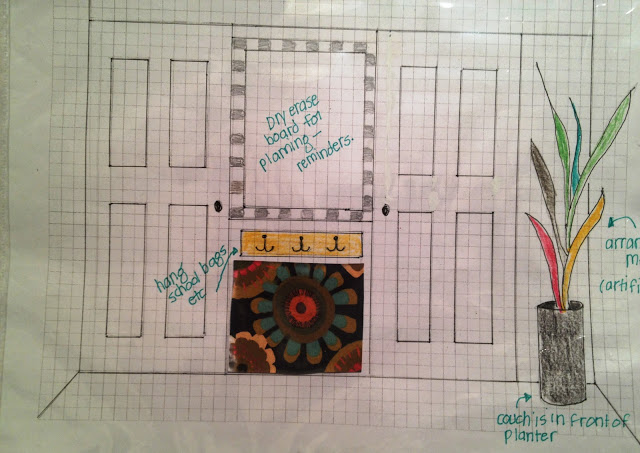 I'll take befores and afters once we get started. We are both enjoying our time off right now!!!
*Please let me know if you plan to come to Chuy's tomorrow night! So far we have around 10 of us! Farley and I would love to include you!