My class has not seen one red or green piece of paper, decoration, or heard an utterance of December.
But that will all change on Monday.
We will kick off December at school with Gingerbread Week!
(Now let's all grab hands for a moment of silence honoring all the specs of glitter, pieces of colored construction paper, hot glue sticks, torn wrapping paper, curled ribbon, and frayed nerves that are upon us)
On Monday I am wearing my new shirt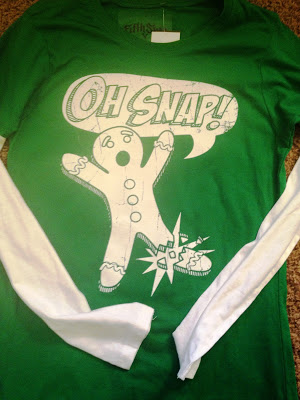 Ok, well the truth is, if I can squeeze myself into the only shirt they had left, a juniors size, I am going to wear it on Monday. If not, Gingy will be saying more than, "Oh Snap."
I made a literacy unit to go along with next week too!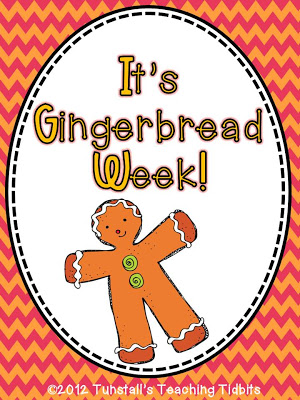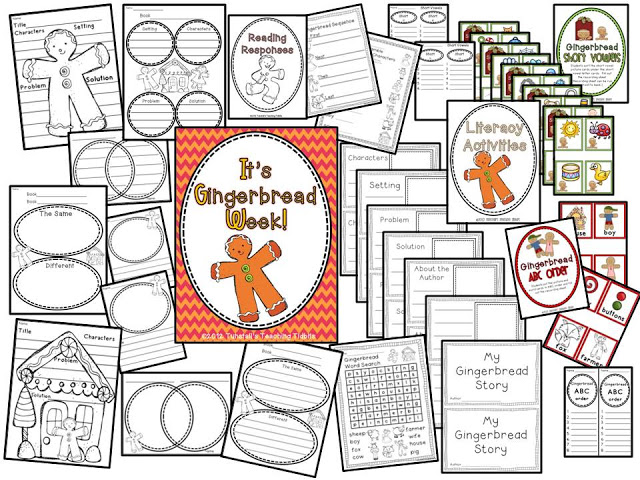 It's got enough gingerbread fun to get you through this week and part of next if you really want to know! I am sure you have your favorite gingerbread read alouds. This packet has 6 different responses you can use for any read aloud. It also has a cute little book for students to create their own gingerbread story book and 5 other literacy activities for word work, homework, seatwork,
Let's face it. We are going to need activities to keep em busy while we glitter their reindeer noses, hot glue their ornaments, call each child over one at a time to paint their hand for a parent gift, and stuff their sock snowmen….