This is going to be a quick post! It was long in the making but I have to keep the witty banter to a minimum! I have so much to print, cut and laminate ya'll! I did not wait for the sale!!!! I wanted to get it all ready.
First up, visual plans! The format is different. It reads horizontal this time and I put in times and made it more like my real lesson plans. Because of this, there are things that I am sure will not apply to everyone but… alas…it makes more sense for me to do it like this. I hope it is still very helpful! (alas?! really?)
Click to view the plans and click to see where I got them. Some things are not linked because they are not mine to share. Anything created by me or TpT friends is linked for you to see.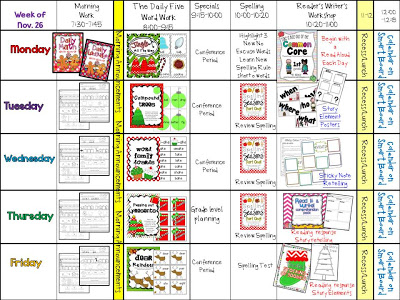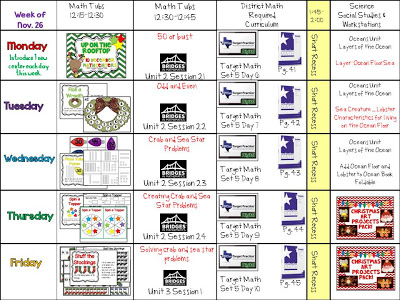 Now for some F-U-N!!!!
Head to my facebook page (link below) and leave an estimate for the picture. I will announce a winner tonight before bed! (around 9:30) The person with the best estimate of kisses in the jar will get all my December themed units sent to you in a big fat kissy email! Leave an estimate and an email address in the comments under this picture on my FB page.
Any estimates left on my blog will not count. Tho Thorry!!!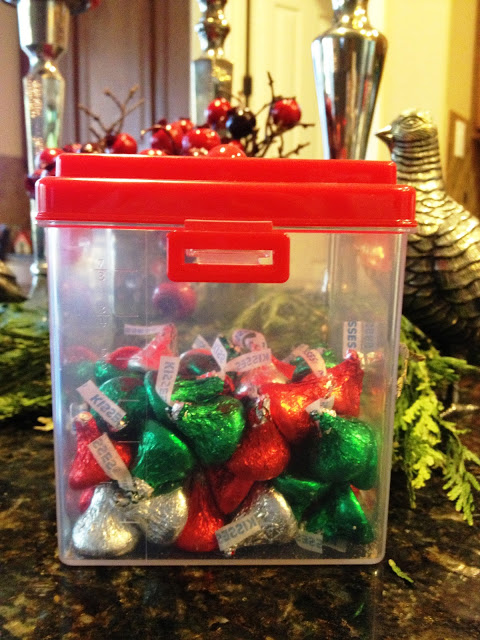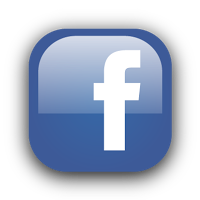 (I still want you to comment here too! Do you like the new plans? Is the format ok? Am I too codependent?)
If you are getting ready for cyber Monday and you want to see my post about that, please click this shopping cart. It features some of my best selling items as well as my December units. (and of course a little fun too)