10. Your pajama pants are well worn….and then some.
9. Hair up and deodorant is the new shower.
8. You are eating while you read this.
7. You are already planning what to eat after you finish what you are eating while you read this.
6. You've seen so many cybersale reminders that your left eye is twitchy.
5. You spent 7 hours leaving "fair and reasonable" feedback on 83 past purchases so you have all your credits waiting to spend on that unmentionable sale coming up.
4. You are comparing time to how much you have left before the Sunday night blues kick in to overdrive.
3. After enjoying time off you are strategically planning your "mental health" days for the next 4 weeks.
2. It's time to play Christmas music and decorate which creates a small panic attack of realization that you now have the task of changing out all your calendar and classroom decor items as well.
1. Your bag full of school work that you thought you would get to is mocking you from the exact spot you set it down when you came home for Thanksgiving break.

So thankfully it's only Saturday and we have P-L-E-N-T-Y more time to relax before heading back into the classroom for the December blitz.
I created Teacher's Stocking of Goodies during Thanksgiving Break. I think it will be a real life savor for myself and hopefully you as well! It's full of print and go fun for you and your students.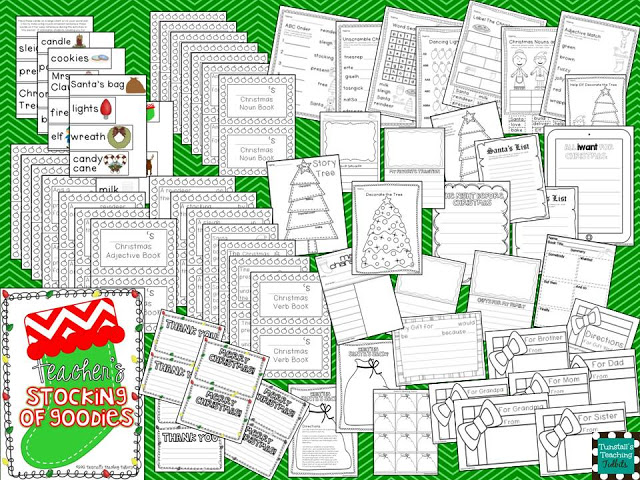 I also have a fun and EASY way to make your classroom and bulletin boards burst with Christmas Cheer! Templates and writing/literature connections for each project inside! (5 total projects)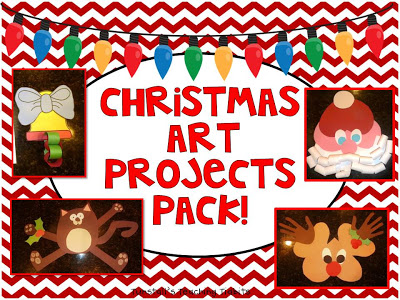 If that's not enough you can be sure they are reviewing essential skills with these!
Need Math Centers?!
These go right along with any December theme from gingerbread to reindeer!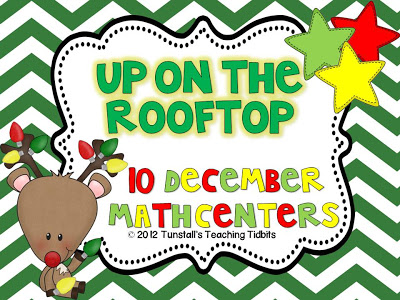 Some best sellers that may help you out in the classroom…
We'll need to be able to check out quickly since it may be a school day when that certain sale is happening…I'm seriously fighting back tears just typing that. There's a big discount…I'm sure you've heard…but if not use the code CMT12 to get this stuff for practically nothing I tell you! So start filling that cart!
Here's what my cart may look like…just saying…This is that same cart I used back at the beginning of school sale. What do you know…I filled it up again. This time she's out of control!!!! If you want to see any of these units closer just click the picture and it'll take you to these items in my store.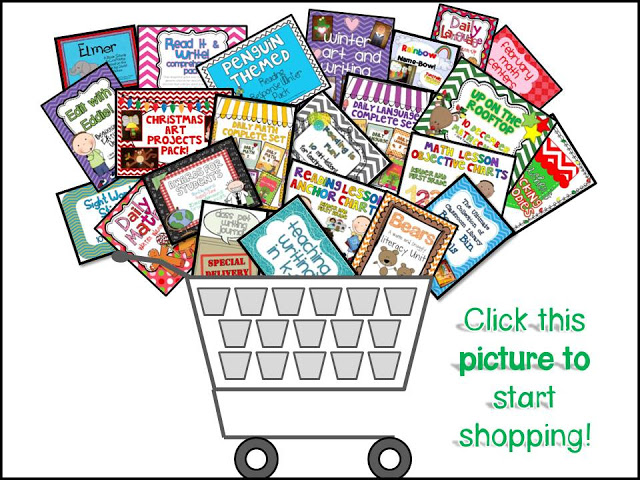 Below I joined a linky of other friends having a TpT sale! Feel free to join the party.
You can use Ashley's terrific button and all her too cute graphics! That penguin under her cart is killing me. (you can stop comparing her ultra perfect shopping cart to my fisher price tinker toy model.) ((I said you can stop))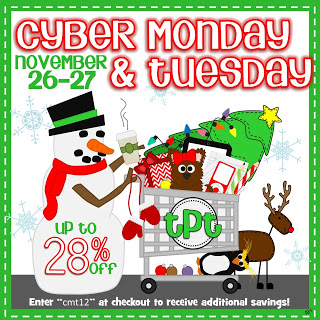 ');