Today we learned what a verb is with a fun turkey themed lesson!
On Friday we have our Turkey Trot which is like a kid's version of a 5K at our school. The students get totally pumped and it's a fun day for them. It's so highly motivating for my students that I thought it was a great time to get some running turkey legs happening!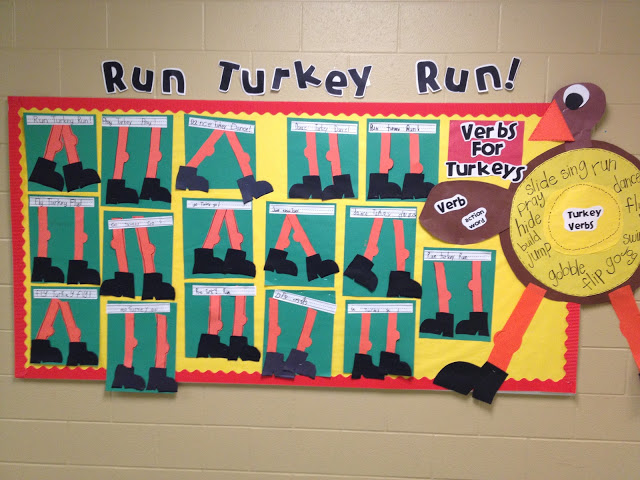 First we started with the book, Run Turkey Run.
Then we made a circle map of turkey verbs.
The student that thought of an action got to stand up and act it out as we all shouted it. "Dance Turkey Dance!" "Fly Turkey Fly!" "Swim Turkey Swim!"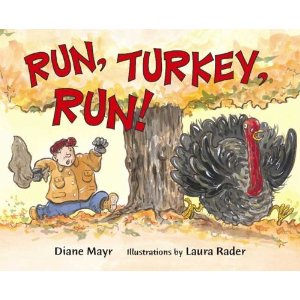 Then students set out to make their turkey verb visuals. Each chose a verb from our circle map and quickly made turkey legs in action to remind us that verbs are actions!
This one cracks me up….Pray Turkey Pray!
Nap Teacher Nap is my next lesson….zzzzzzzzzzzzzzzzzzzzz