We had a great time going batty last week!
Here's the last of these October Math Tubs (new tubs coming tomorrow in my visual plans!)
The tub on the right was from my Stellaluna Bat Unit
The build a clock center on the left came from
here
I also wanted to share a new blog with math games, tubs and freebies! Check out If My Calculations Are Correct! Shannon has both primary and upper elementary math games! Here's an example of a higher level thinking game!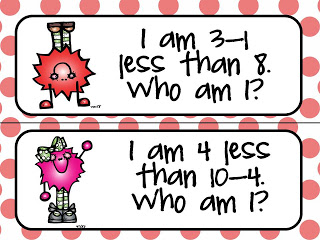 We worked on our Stellaluna Book Study in reader's workshop, but in our writer's workshop time we enjoyed learning bat facts! (classroom book labels come from here)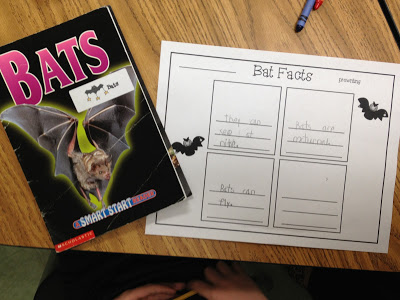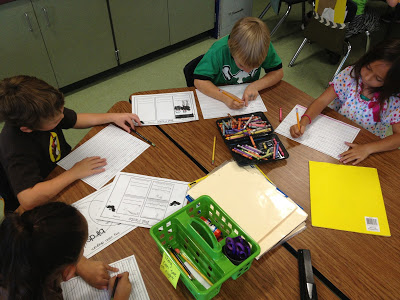 On Friday we enjoyed created an art piece to accompany our bat fact writing!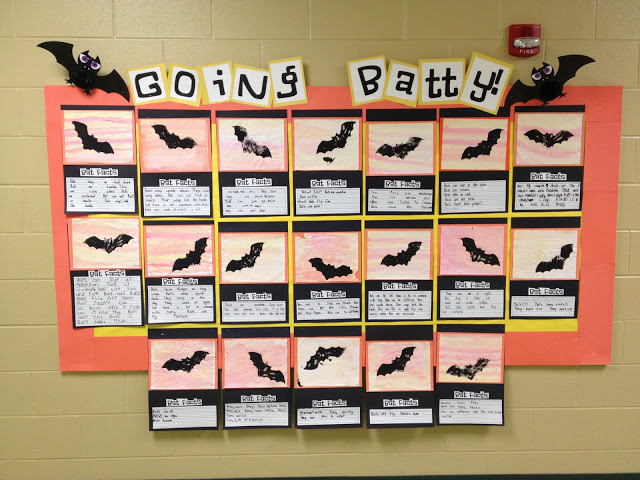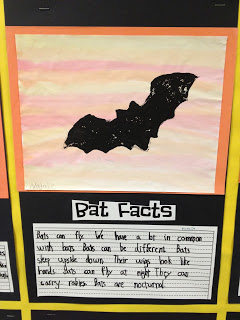 But I think my favorite moment of the week, was when our class visited the library and my buddy, Wersty, did a Porkenstein story with my students! She is SO amazing! I videoed the last part of her story time so I could share the fun! I am an idiot and I thought I was videoing it right side up but it came out sideways. It is still sooo good I have to share!!! I hope the video works…it's acting glitchy. If you don't see anything there it didn't work!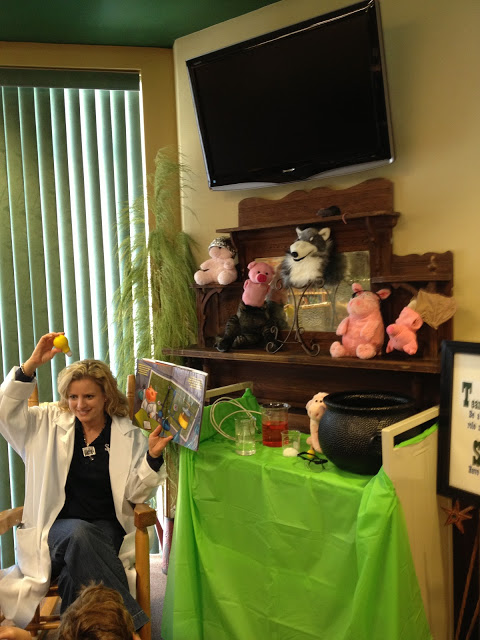 Tomorrow I will post my plans for this coming week as well as a brand new math centers unit! I need some new and meaningful math tubs and I am excited at how they are coming along!