Well the temperatures have finally dropped in central Texas and if you combine that with the new blanket that hubs bought me, it signifies the beginning of that time of year when the ability to rip myself from my warm snuggly bed in the morning looks like a scene from poltergeist.
(ok I never watched that movie–yuck)
But I can imagine that is what I look like.
Raise your hand if you have parent teacher conferences this week.
Raise your hand if your kids are allowed to dress up for Halloween at school.
Raise your hand if you would like to burrow into your bed until next week.
Oh who am I kidding?
Dig out your scarves, school sweatshirts, recess jacket for the tundra, school badge, extra large tanker of coffee and 4 teacher bags. It's on…
Here are my visual plans for this week.
Click to view. Items are linked to where I got them.
Everything is 20 percent off until midnight!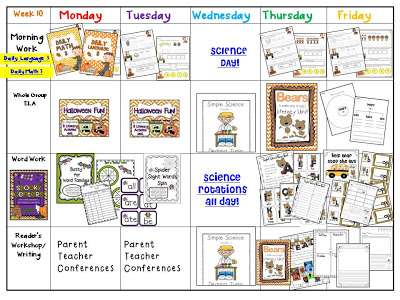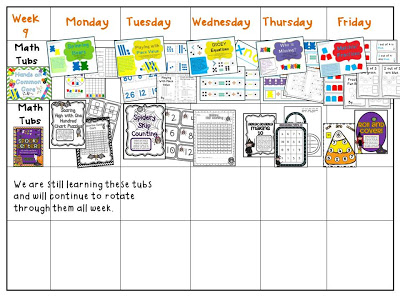 Also in case you missed my post yesterday, I have a free November Unit that I want to share with you. I am so grateful for this blog and for our communication and motivation to get through the days! It's just a little thank you.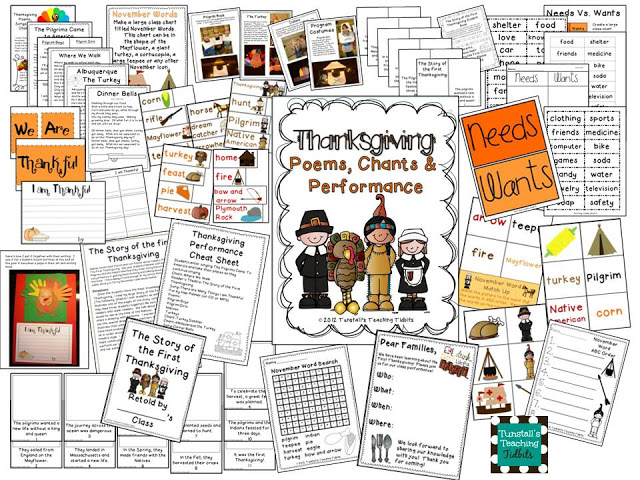 It will be on the plans next week. 🙂
As for this week, our school allows dressing up for Halloween, so since it isn't a very academic day for the students, we are having a SCIENCE DAY! We will be doing science experiments in every class in every grade all day! As for my team, we are rotating our students through 4 experiments. I am using Deanna Jump's spider experiments and I am dressing as a black widow spider.
After the craziness of Halloween is done I am launching into my Bear Literacy Unit. Cozy up!
Here's what one of my teacher bag contents look like: (minus the report cards, writing, and tests for parent conferences)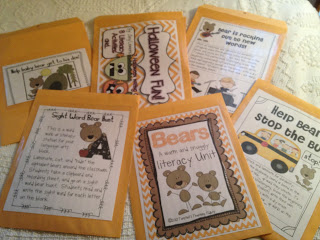 I hope your Sunday drags on FOREVER and you are rested and ready.