10. You have a phone/camera on your body at ALL times.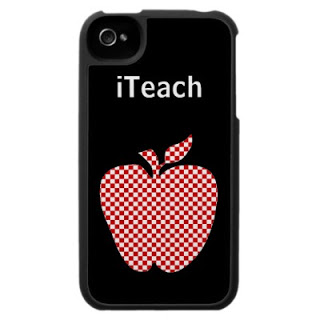 9. You speak fluent blogger:
"Hey did you join the linky for TpT?" "Not yet. but I did get my melonheadz"
8. You equate spans of time in relation to posts:
"I haven't been to starbucks since I posted about Johnny Appleseed" I need to get my nails done. The last time I needed that was when I wrote it in my August Currently…"
7. In one hand is the phone/camera, but in the other is CAFFEINE.
6. The best 2 minutes of the day when you can lock yourself in the teacher's bathroom to read posts, check forums, and read comments.
5. You can't remember what the family ate for dinner last night because you were too busy to make them anything. "I have to get this post out by 8 or all the teachers are asleep!"
4. You are super pumped to teach on bloggable days and feel down and out when your day consists of "unbloggable" material.
3. Your network of blog friends enter your head all day long and you can't wait to share what happened at school with someone that totally relates.
2. Everything in your room is coated in a shiny plastic with fabulous fonts and colorful graphics and you have your bloggy friends and TpT to thank for that!
and the number 1 blogging side effect is that you are compelled to buy and wear super cool shirts like this one!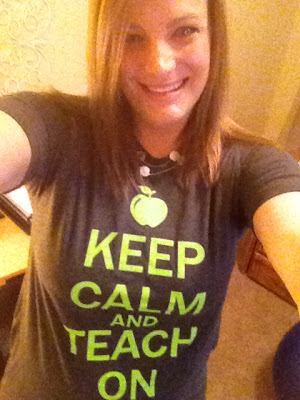 Happy Monday Night Friends!