Pumpkin is the WORD this week!
I am definitely calling on other teacher authors this week to fill my visual plans! The only items in my pumpkin file were my freebie Jack o Faces and my freebie pumpkin glyph that I blogged about last year.
This week I am going to start with the visual plans and then break it down a little bit for you.
Click on the document below which will allow you to click on each item to see where I found it !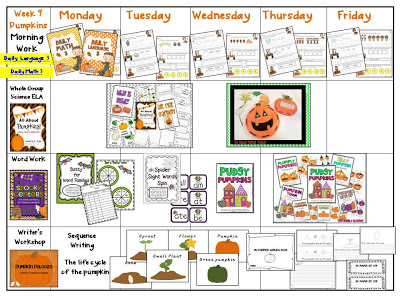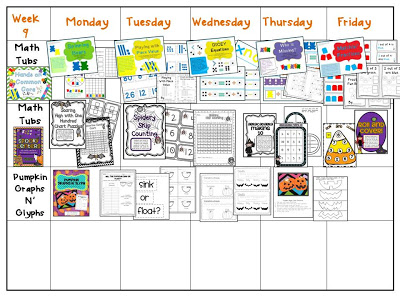 But wait ya'll! There's so much pumpkin stuff that I just couldn't fit it all in my plans.
These units also have wonderful ideas. click them to see what they are all about.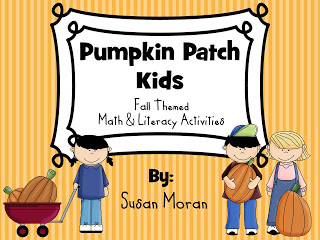 I also promised new math centers and I finished them! I decided to go with what my class REALLY needs right now and that is some hands on concrete practice with the rigorous common core.
Break out the bears and blocks because it's gonna get REAL in our classroom!
Missing addend? Not a problem! Balancing across the equal sign? We got this! Greater than less than? Piece of cake!
Usually those standards have me breaking out in hives with my first graders, but I am excited to try the hands on approach to making those concepts easier and more concrete. The amazing
ASHLEY HUGHES
created the graphics! Her website is my
happy place
!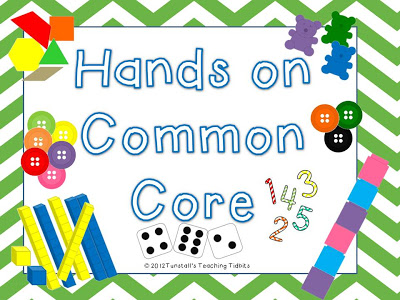 I made the preview file 7 pages long so you can really explore what is in this packet. Just click it to check it out at TpT.
Now let's hope Sunday lasts FOREVER….Report cards are due Monday and it's red ribbon week at my school ya'll…. I sent hubs to the store for a ream of copy paper and a
package of laminating sheets …and tortillas. Tacos at my house! Come
over! Let's procrastinate together!