Let's face it, the year is not new anymore. Keeping your students engaged in writer's workshop is not as easy as new paper choices and earth shattering mini lessons. Kids get comfortable, unmotivated, and the quality of writing starts to deteriorate. How do we keep them interested? Moving forward in the process?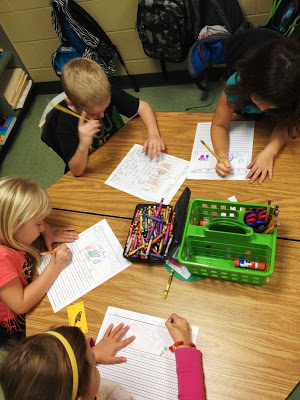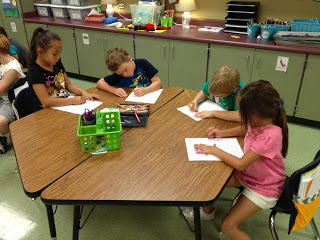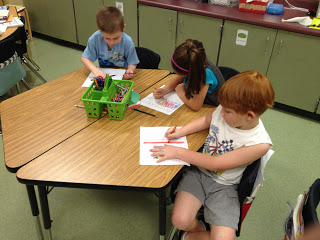 I used to save a few choice modeled writing lessons for just that…
There's the one about my playing dodge that rock with my neighbor whilst jumping on the trampoline and gouging my leg open. That one gets some major ooohhs and aaaahs…
Then there's the heart warming triumphant story of the time I beat all the odds and won the giant teddy bear at the state fair…
I also share the story of near death while taking out the garbage as a child…
These are great attention getters for me, but the students start to wonder why they may not have anything death defying or incredibly heartwarming happening to them so it actually may hinder their ability to pull an idea out of everyday life. They begin to make up ridiculous exaggerated stories thinking that their writing must be about something incredible to be the writing I want to see. I stopped writing about those things so that they would not feel the need to compete with a life moment they have not yet had.
But one thing that seems to work for my students is to celebrate their writing. I do allow author sharing twice a week and I choose three authors. But I wanted to really celebrate in a way that would give them each a sense of satisfaction.
So as we rounded the 6 week mark at school I decided to have an author's celebration. No cake, (darn!!!) no parade, just a writing folder and the attention of all our friends.
Students went through their writing folders and chose one piece that they really wanted to share. This wasn't easy for some of my sweeties but for others, they knew Exactly what to share.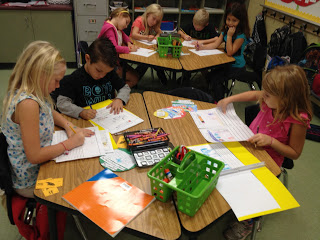 We cheered and clapped and honestly for me it was wonderful hearing them read their own writing. It gave me a special perspective on them that I can't always get in the one on one conferencing.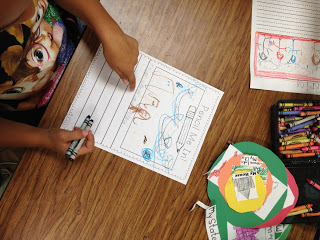 Now that I have a writing folder of lessons from each child, I have something valuable and tangible to share with their families at conferences in just a couple weeks.
I plan to use two rubrics from my writing pack to share with their families. Here's the first one that is based off the trait of ideas. Just click it to download.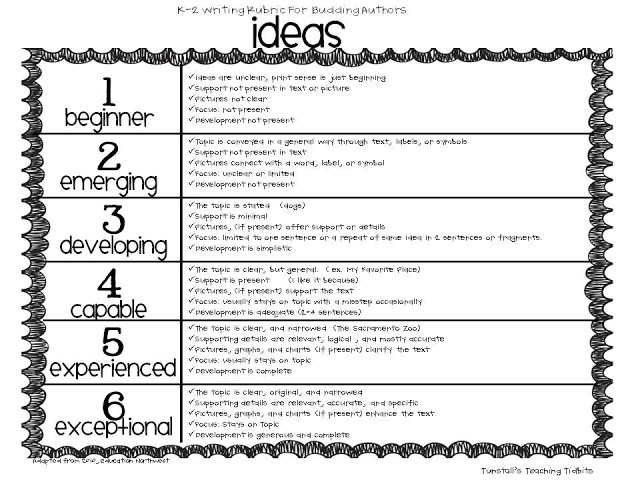 I know as the days go on, those little ones may have a less than motivating day of writer's workshop. Maybe shaking things up will help them remember how valuable those stories are to both their teacher and their peers! Just a thought! Hope this helps you as you keep up that writer's workshop throughout the year.
This week we are focusing on spiders as I am sure you gathered if you read my visual plans post. So far we have started with our prewriting and I am excited that although students chose which graphic organizer they were most comfortable with, they all were able to get some great ideas down about spiders.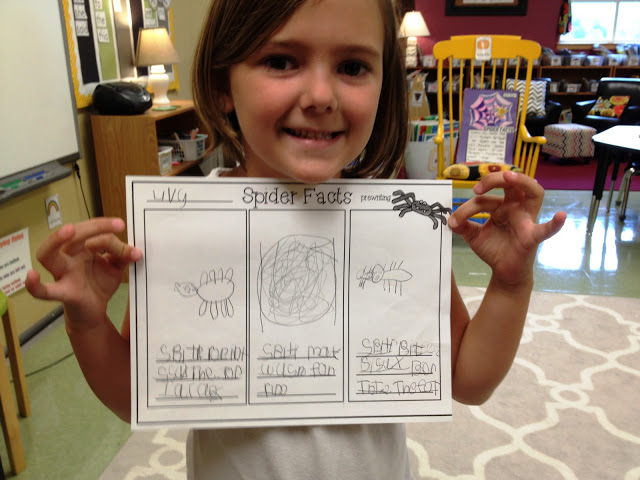 Tomorrow we will start writing our spider facts out on lined paper! My mini lesson will be on taking information from a graphic organizer and creating sentences with it.
Happy Writing!