We estimated and counted our pumpkins! The actual amount of
pumpkins was 84! I had 4 winners from my blog comments and 1 winner from my facebook page comments! Boy was that FUN! Each winner received my Stellaluna Book Study, October Math Centers, and Fall Literacy Unit. Thanks for
playing along with our class!
This week we have seen our ladybugs emerge from their pupae (spell check did not like the word pupas) so we have been enjoying both non-fiction and fiction stories about ladybugs. I made some easy reading response sheets to go along with our stories.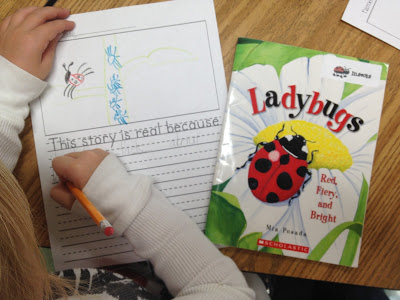 Here's an example of using the response sheets with books about bears. You can use them with ANYTHING!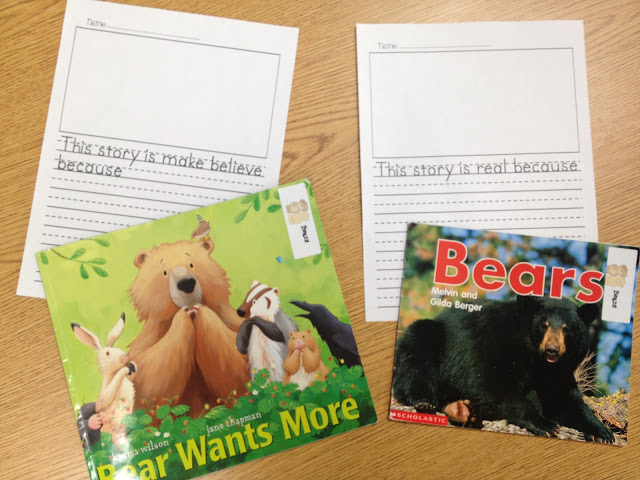 To grab these reading response sheets below just click one!
This week we are working on the short i sound. Today I made petunia and we will fill her with different short i word families like _ig, _it, _in etc. If you want to do this activity, I am sharing my pig recording sheet. Just click it below.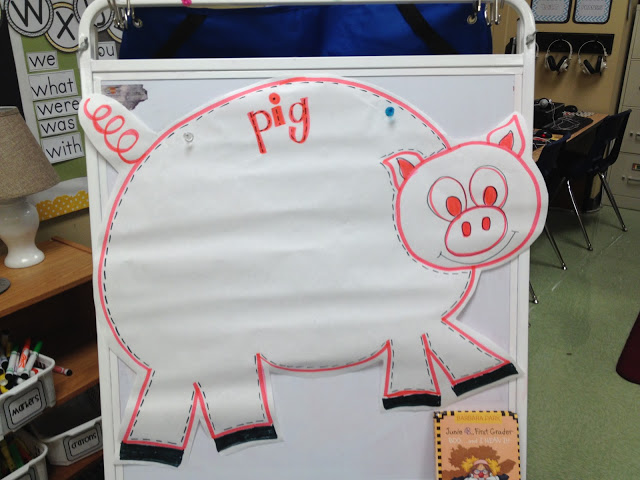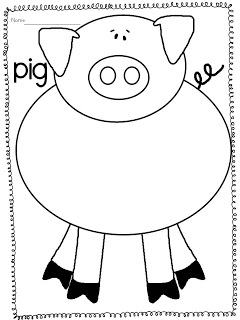 Can I just stop a second and thank the blog that taught me to buy black socks for dry erase markers? T-H-A-N-K Y-O-U! Drop a dry erase marker in a boys black sock and you have an instant eraser with a mystery color of dry erase marker hidden inside. Students simply grab a sock and that way they can't try to get the color they want. They put the sock on the hand they are not writing with and it keeps them focused and ready to work… and clean! I love this idea! I started this last year and the socks are still going. Black hides the dirt so it's perfect!!!
And before I go I just want to show you friends what torture awaits me on Tuesdays after school.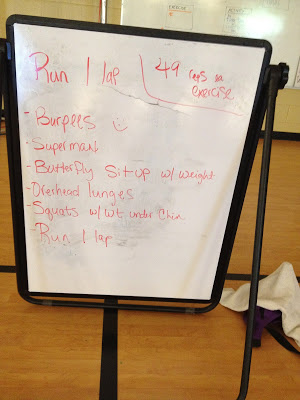 This was our workout today. I am not sure if you can tell but after running a lap (black asphalt parking lot and hill) I did 49 burpees in.a.row. These are SO hard. Here's a visual: (the I heart burpees thing is a LIE!!!!)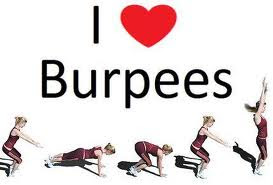 The rest of the list was a blur of exasperated breathing and poor form but I survived and ate some cookie dough to cheer myself right up.
Now to cheer yourself up please head over to my friend Jen's blog to enter her amazing giveaway! It's FULL of amazing units. I already bought more than I can teach! Click the button below to check it out!