I am looking forward to another fun filled week of learning. This week we will be doing our first real book study! We will be using the book Stellaluna by Jannell Cannon. This is my 6th year teaching this book study! It's a favorite for sure! I have some pictures from past years as well as some new activities that I have added to the unit.
If you have already bought the unit please go redownload it for free! It has doubled in size! I just keep adding ideas and lessons to the study! If you haven't bought it, I kept the price the same at $4 so you are not going to have to pay for anything new either!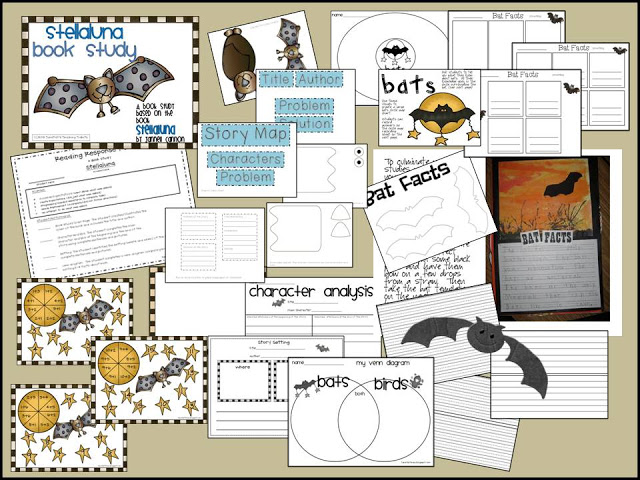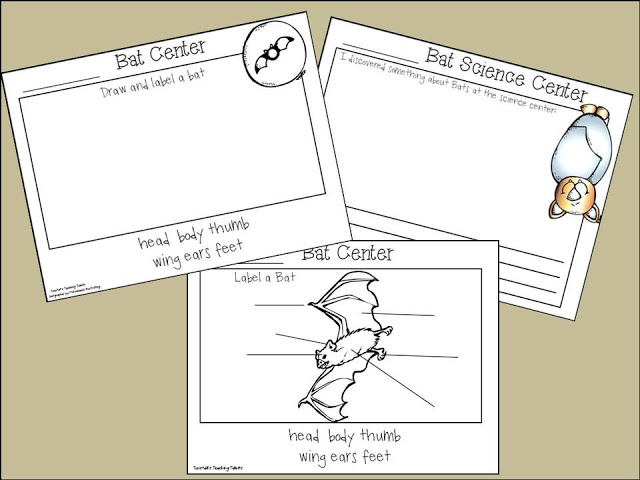 Each day of the week students respond to the book and are scored with a kid and teacher friendly rubric. The students LOVE earning a 4 and the parents LOVE seeing a rubric so they can see how their child is measuring up.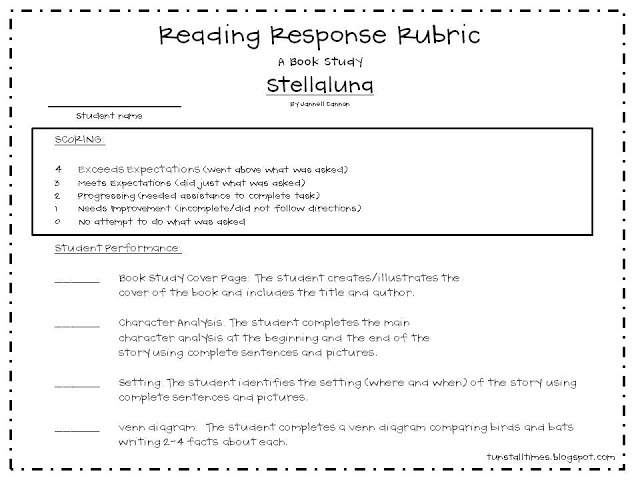 Example of one of the reading responses: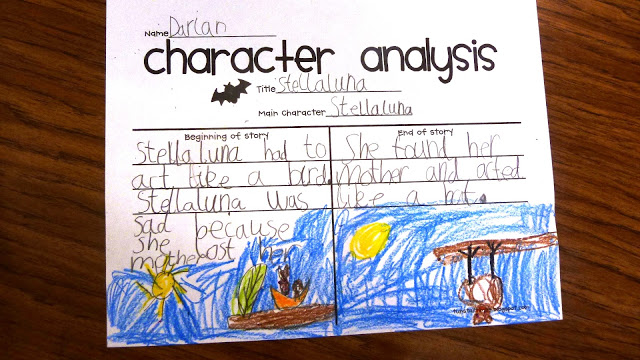 Example of the Story Element Puppet: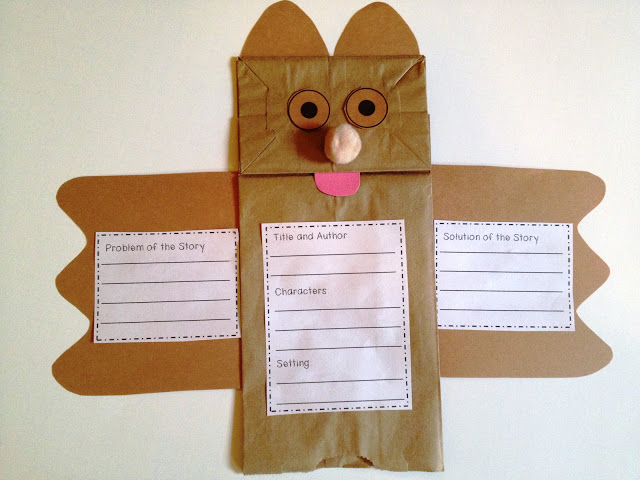 Example of the art and writing project: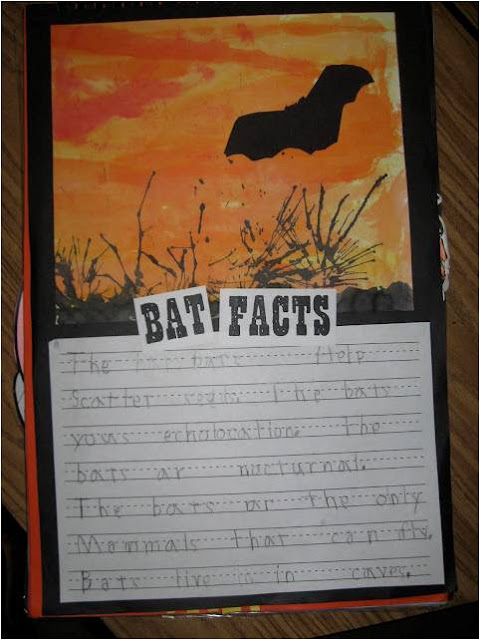 All the above pictures came from the Stellaluna Book Study.
Now for some word work fun this week:
I wanted to use my spaghetti spelling this week, but because we are in the month of October, instead of placing it in a colander, I am using the cheapo dollar pumpkins instead! I think it will be a winner this week! This is a freebie in my store, so click the product preview below to download it.
Students take a pumpkin, tongs and a recording sheet. I made two depending on how many words you want them to find.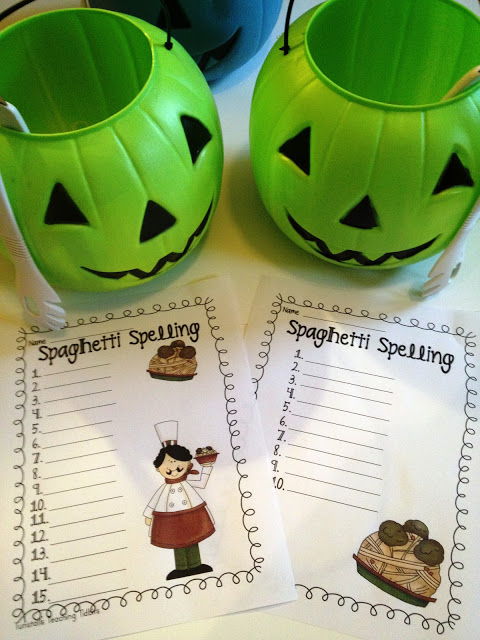 The mix the spaghetti and pull out the meatballs…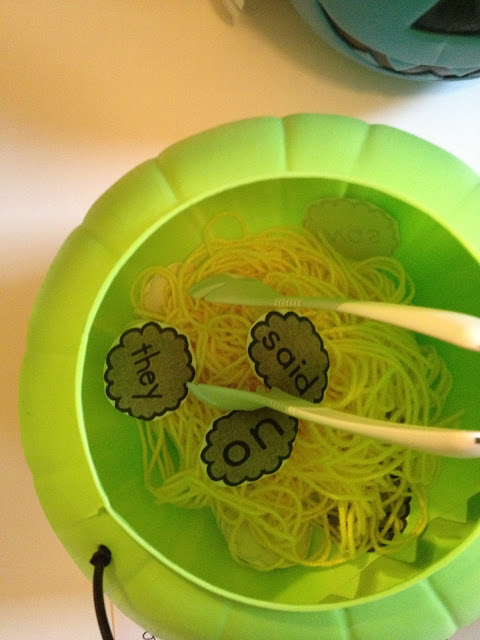 They shape the noodles to spell the sight word and then write it on the line.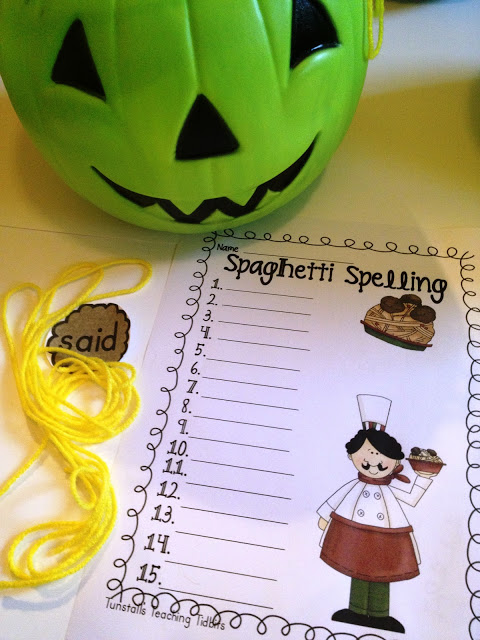 To see how Mrs. Bremer had her kinders use this click here She was the one that added meatballs to the idea. She is the meatball to my spaghetti! 🙂 I love her! to grab this freebie click the preview below.
Here are my visual plans for next week! Happy Weekend!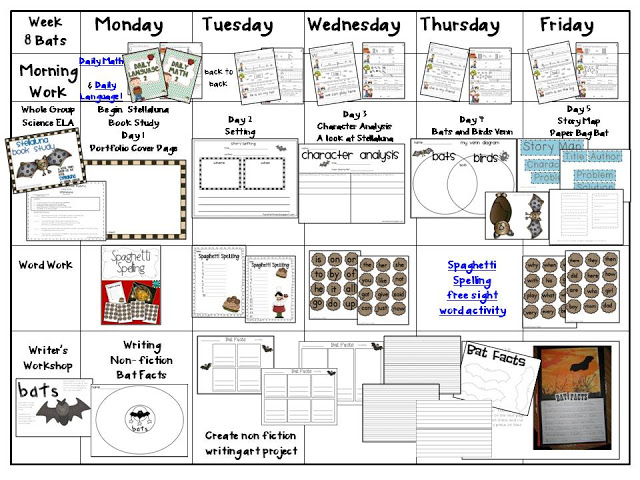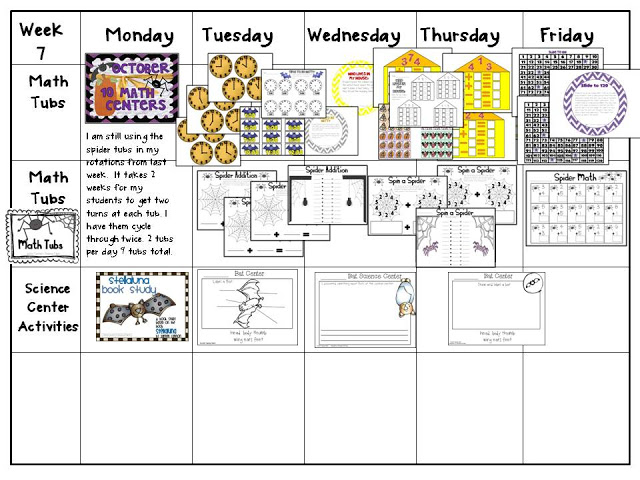 I am celebrating a fabulous blog and would love for you to visit!
Across the Hall in Second Grade
Click their button to see their giveaway!