Ya'll the temperature went down a few degrees and I got "The Falls" bad! I went to the dollar store and became overly inspired to hurry the Season up just a tad.
As you know I am all about making my classroom calm and homey this year so I decided to use the dollar store and grocery store fall items I found to decorate the classroom! (Hey whatever gets you out of bed on a Monday, right?)
Here's my loot from the dollar store/and produce section of the grocery store! I left it sitting my office waiting to go to school with me. Notice that my printer is ALWAYS printing!! This time it is Ashley Hughes' visual direction cards .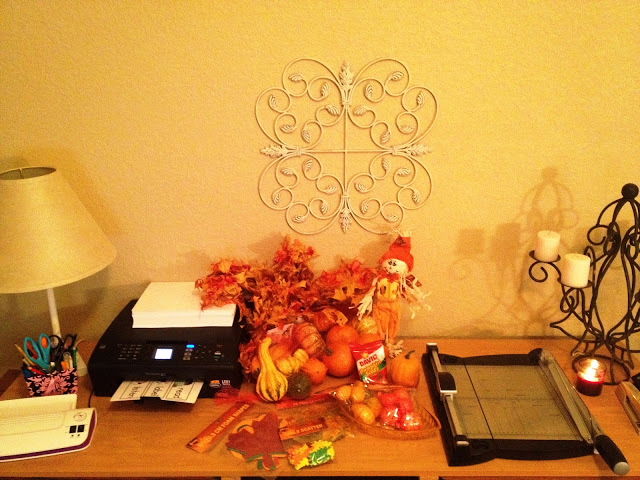 Here's a better picture. I didn't take the gourds and pumpkins in to school yet. Just the decor.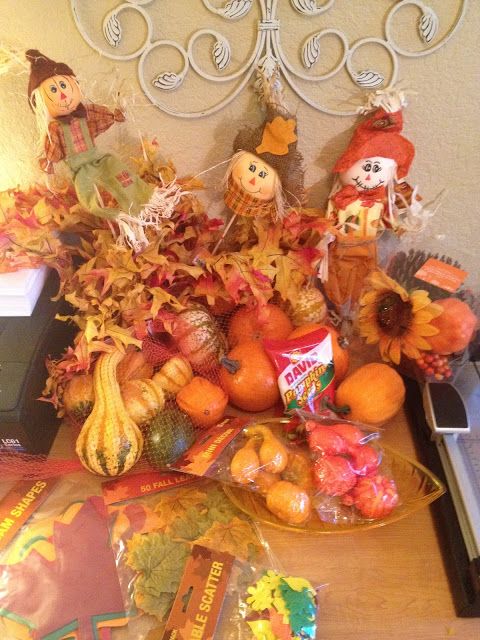 So how does it look in the room? Well…
First I added Fall colors to my fake flower pots and put some little leaves around. Then I added a mini scarecrow to the pots…sorry the picture is a little blurry. 🙁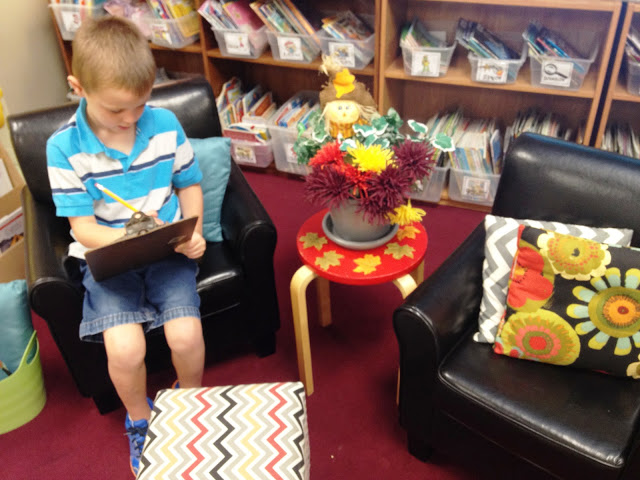 We made a Fall Words Chart and referred to it constantly already! The decorations really brought this home today! The Fall Words chart is from my new Fallin for You Unit.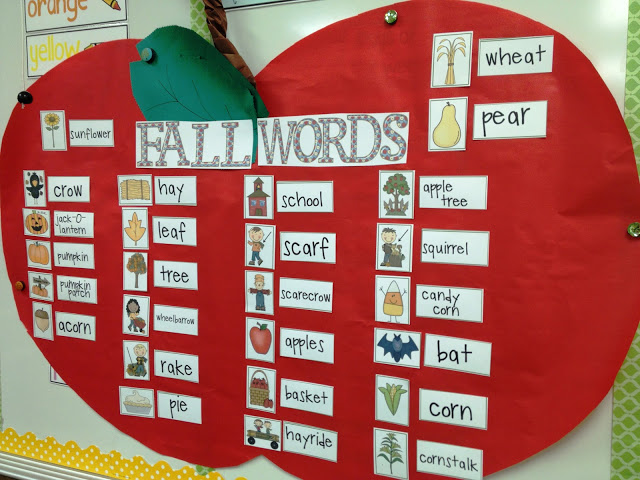 We made a Short A apple tree (I just bought cheapo fabric from walmart and cut it to make a tree. butcher/fadeless paper works just fine too.) The apples all have CVC short a words. It also came from my Fallin for You Unit.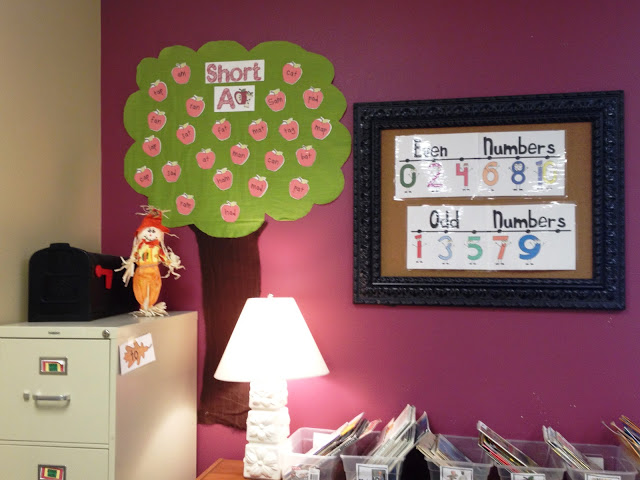 These silly little foam leaves seriously made my day. (What is wrong with me?)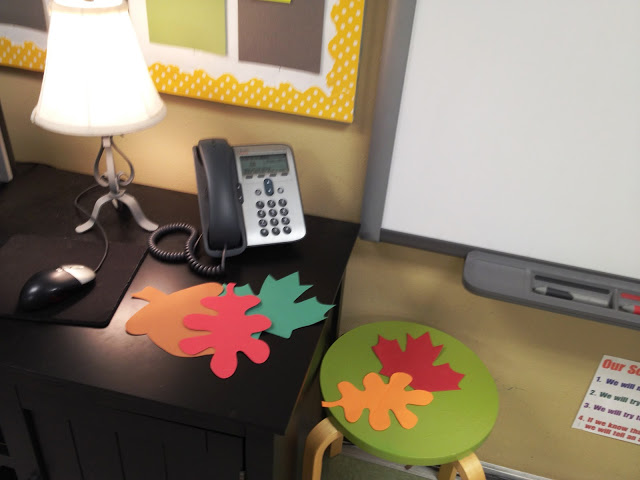 Next I hid sight word leaves around the room to be raked up by my students. (their first word work center!)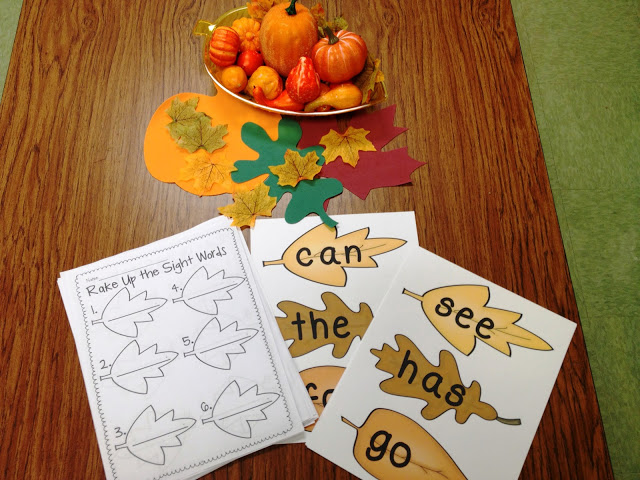 See the word see on the Big Books? (so fun!!!) From my Fallin For You Unit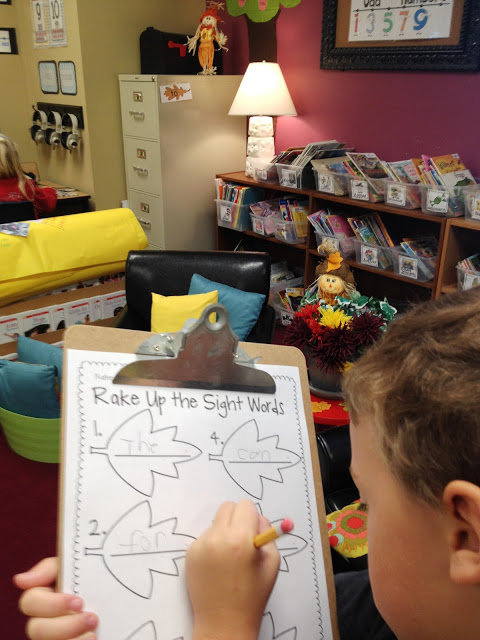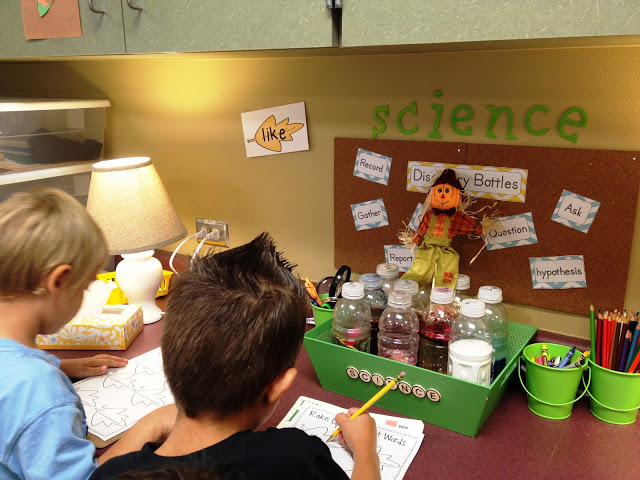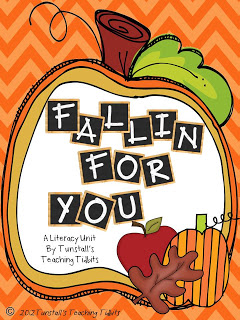 To go along with my Fallin for You unit I am going to use Miss Kindergarten's Apple Graphs and Glyphs Unit. It is ADORABLE!
We are also in the midst of our Insect Studies in my room and check out what I found at Bath and Body Works!!! yup! ladybug juice! (pink daisy) I am going to tell my kids it's ladybug juice and they can get a little squirt to smell when they are working extra hard! See the cutie pie ladybug? It's from Deanna's Insect Unit. I just modified it a smidge to add their own little faces! 🙂
So I need to update you on my BIG GIVEAWAY! The winner did not respond so I chose a second winner!

a Rafflecopter giveaway
If you are in need of more Fall items and ideas may I please direct you to the amazing Ashley's Website! It's incredible!!

But wait! I would love some love before you leave me…Ashley will keep you captivated for hours. I may never see you again!