Happy Sunday!
Here are my visual plans for the week! Click the picture and from there you can view the plans and click to print what you need! There are some literacy freebies in there for you!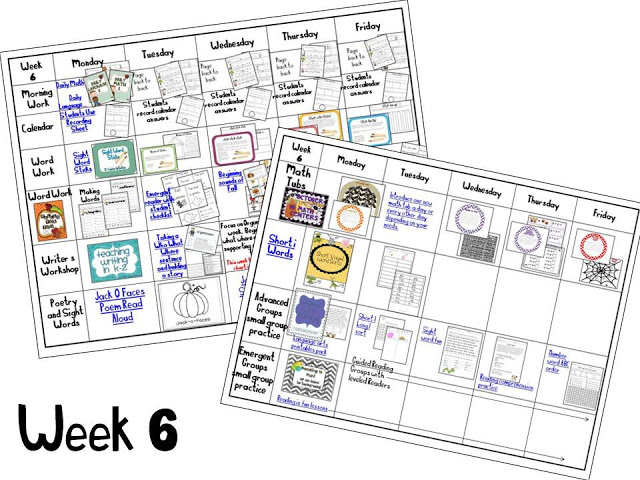 I want to explain how the writing will progress this week.
We are working on the trait of organization. Last week we created this chart and practiced writing and sharing complete WHO WHAT WHERE WHEN sentences.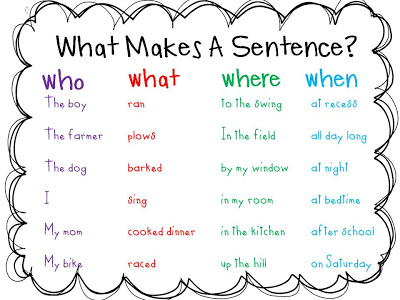 This week we will make a new chart but this time each child will create a more personal WHO WHAT WHERE sentence.
The goal is to take those personal sentences and begin to build stories with them.
Monday: Personal WHO WHAT WHERE CHART This time make a new chart and have a few people share something that happened to them personally or to their family.
(example chart)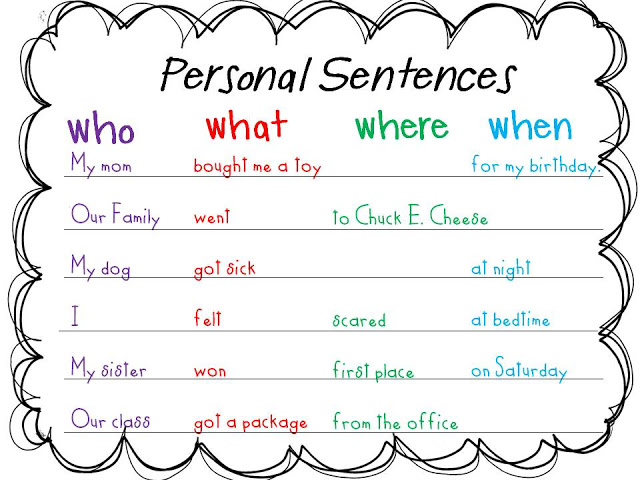 Tuesday: CLASS WHO WHAT WHERE SENTENCE
Make a new chart and together, write a WHO WHAT WHERE sentence that applies to the class. Try to pick something that you have done that left a lasting memory on them as a group. Color code your sentence at the top of the chart. Then ask for more sentences about your WHO WHAT WHERE sentence.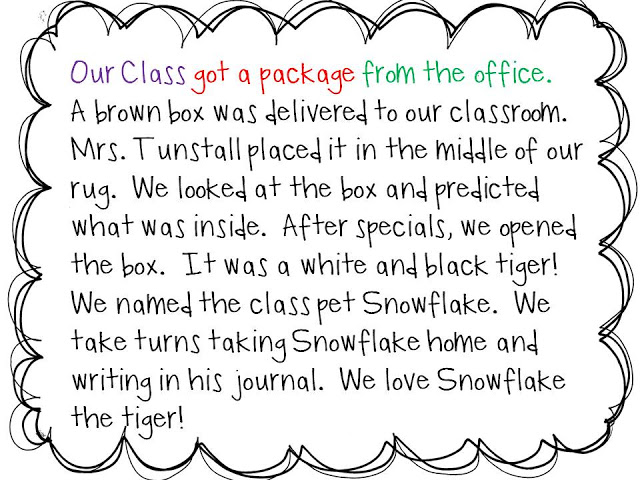 On Wednesday-Friday have your students write their own color coded sentence and begin building a story for it.
Thank you so much for reading my blog friends! It means the world when I hear from you and how you are using something on here. I also can't wait to count the pumpkins in the estimation station and share the winner! WOW! What a response! I was blown away! 🙂