Whew! I almost didn't make it on the visual lesson plans, but as I learn how to do this I am getting a little better at it. I did have a minor melt and had to email the amazing Dee Dee from Mrs. Will's Kindergarten.
She is, and always will be my inspiration for making plans like this! I wish I taught kinder…I could just wait till she made her peek at her week and click myself happy!
Ok, no I don't wish I taught kinder. That was a lie. I am crazy for first grade. Through and through. Loco for little firsties.
So here's my visual plans for the week! This time I made it so you can click the picture to go to google docs and from there all the links will work. (fingers crossed ya'll) and to all the font snobs…I had to use a generic font because I didn't want it to go weird on me in google docs…so back it up. 🙂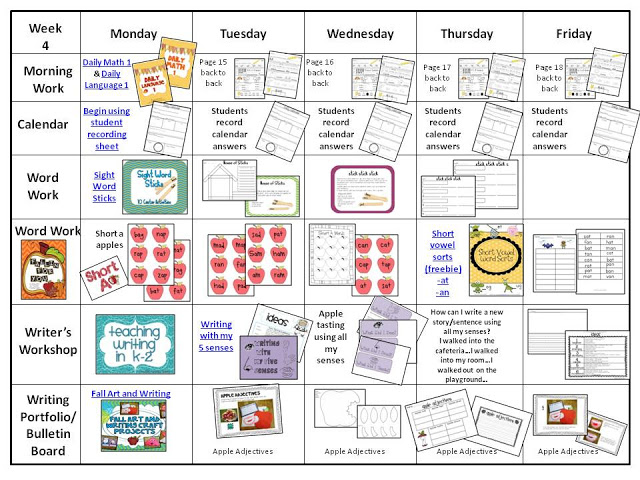 Ok so some of the links are to teacherspayteachers and some of them are just to google docs to snag something for free!
While I have ya here I would like to share a couple things that I think are worth your while!
First, two special giveaways are happening!
One is at The Corner on Character. My friend Barbara has great brain break ideas and you can win a $20 Macy's card and it is only happening for a couple more hours so you better hurry!
The other giveaway is at Going Nutty with Miss Squirrels and she is giving away gobs of great units! (scroll past the winners to the new giveaways) That one ends in just a few hours as well!
Also The Bubbly Blonde has a friend in need and she has compiled a massive (over 100 dollars in units) prize that you automatically win if you donate toward her dear friend's need. Click HERE to check that out.
Enjoy your evening and hopefully we will have lots of energy for the upcoming week!
Where did my weekend go?!