Top Ten Reasons I Know I am Back To School:
10. My Friday evening consisted of a nap followed by bedtime.
9. I have said "We Raise Our Hand To Get Out of our Chair" 1,752 times this week.
8. I have been called Mrs. Tonsil 8 times. (And one student informed me she was getting her "Tunstalls out") ((yikes))
7. I have cut back on my liquid consumption during the hours of 7-3 because my job requires me to "hold it" for hours and hours……..and hours.
6. I feel like a super genius that can hold incredible amounts of information such as but not limited to: copy codes, attendance codes, classroom extensions, lunch account numbers, amounts of lunch money for 7 different students, passwords for 8 different educational websites, and 22 different modes of transportation that could and do sometimes change daily.
5. I am ecstatic over the idea of standing out in 100 degree weather to watch children run and play at 1:45pm Monday through Friday…so much so that I literally stare at the clock in anticipation. If this divine privilege is taken from me I am downright distraught.
4. I have sung more songs this week than the entire Summer combined.
3. I have handled, stored, and organized 1 ton of school supplies. (like tetris into my cupboards)
2. The dent in my computer chair from blogging butt is almost gone.
and the number one reason I know I am back to school…..
1. I have been hugged on, tugged on, and loved on by 22 new precious human beings!!!!
How are you holding up? The reality is surely setting in…This 9 month gig is ON.
I uploaded an editable version of the computer desktop backgrounds you see in these photos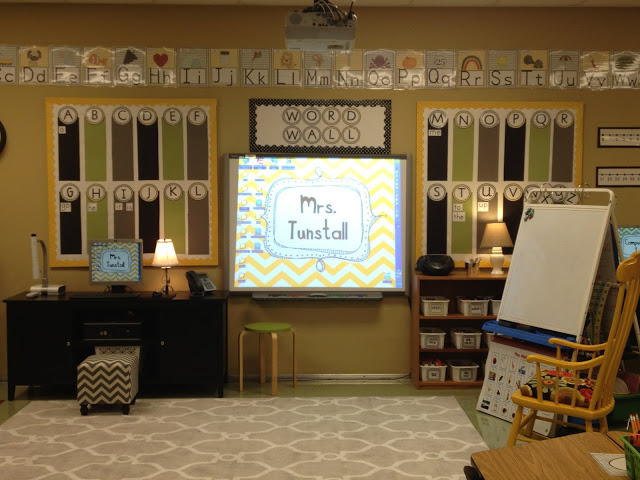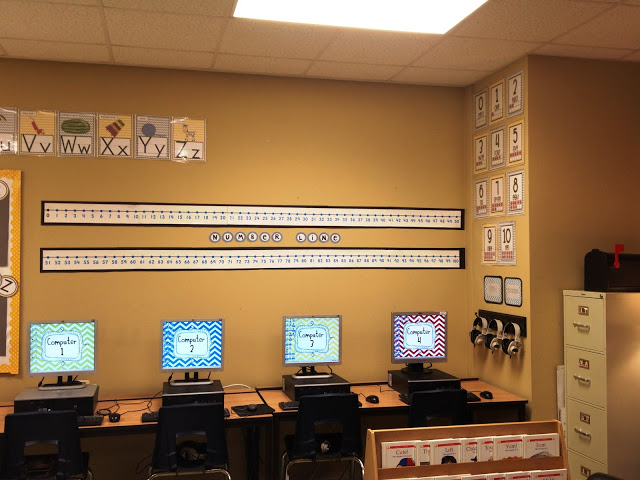 The file has 7 different colors for you to edit!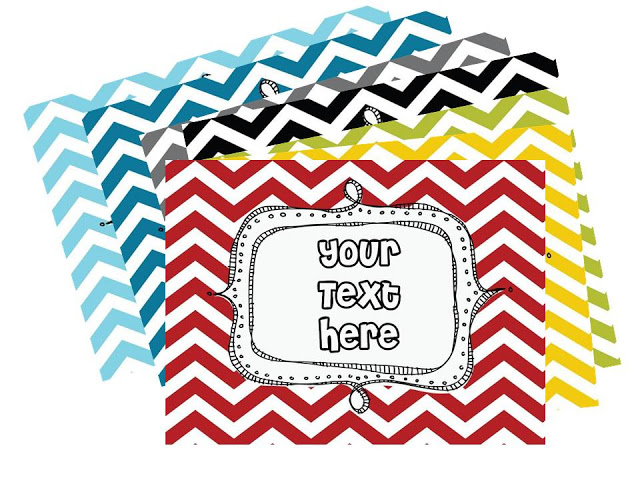 Click the picture above to download the file for yourself from my TpT store.
If you like those I have another editable file with chevron! I use these for those evens like meet the teacher night and back to school. It's perfect for parent control and direction. You can be calm and cool while the signs do all the talking for you! Click the picture to follow the link.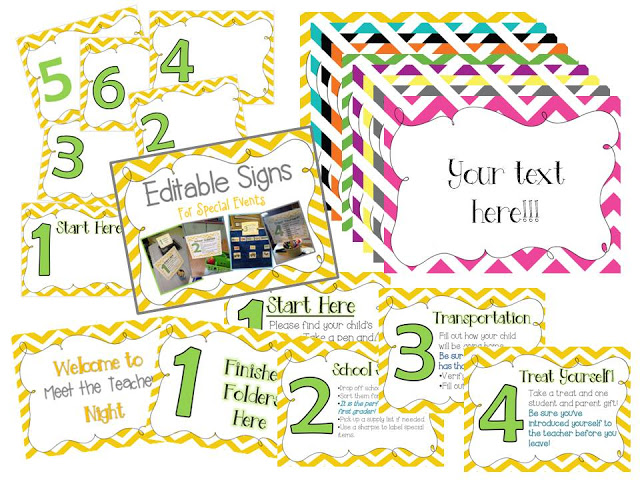 We have open house around the corner so we are going to make these all about me self portraits this week.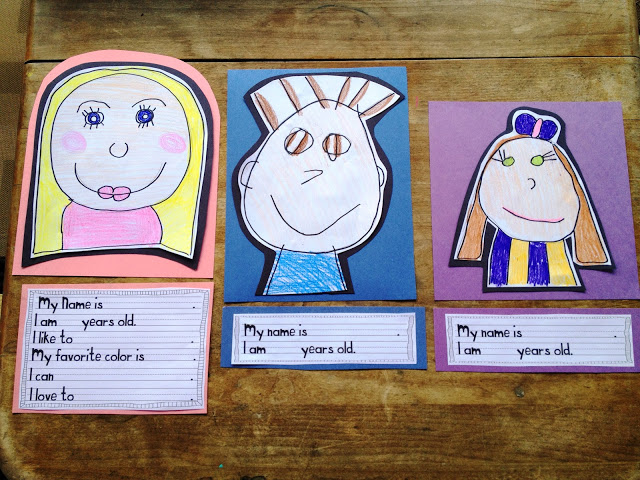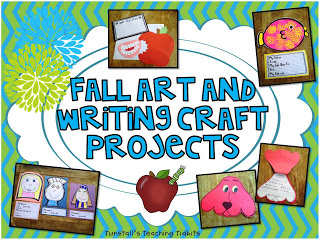 The
self portrait craft comes out of this fall and art writing craft pack
of mine. These are my bulletin boards for September. The great part is
that they are tiered for all levels of writers from independant (just
lines with a cute border) to emergent. I keep them to show the growth
for the year.