This was a real week in first grade. You know what I mean? Everything isn't so new anymore. I am not calling Johnny, Ronny or Jenny, Penny. I have it. No matter how many ways they change their hair and clothes…I got this. I know them. They know me. It's ON!
We've had some fun while learning this week. One of the things we did was solve ladybug picture problems. Then we made our own ladybug picture problems for our friends to solve.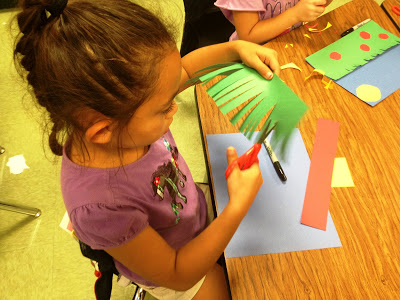 Love this TALL grass!
I typed as they told me their ladybug story. Then I printed and they put the story problems right on their pictures. Some had subtraction stories and some had addition stories. The great thing is that when we solved each others stories they knew that if some flew away or were eaten by birds then the number was going to be less!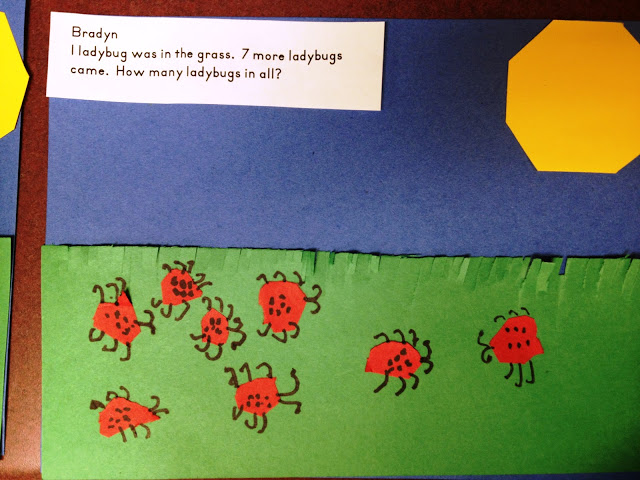 We finally got our self portraits done too. It was the perfect way to wrap up our week!
First we drew ourselves with pencil. I modeled by drawing myself first and did A LOT of self- talk. I also experimented with different shapes for my facial features so the students would see a variety of ideas. Then I put a mirror at each table! They LOVED that!
After their self portraits were approved by me, (with a hearty thumbs up) they were allowed to sharpie their pencil lines.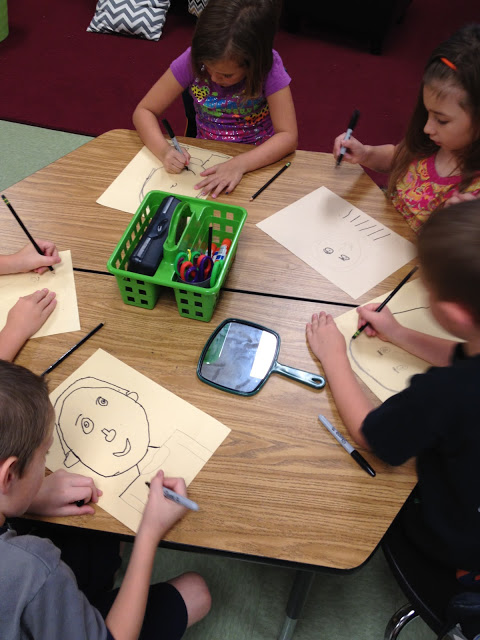 Once the sharpie was done, it was on to coloring.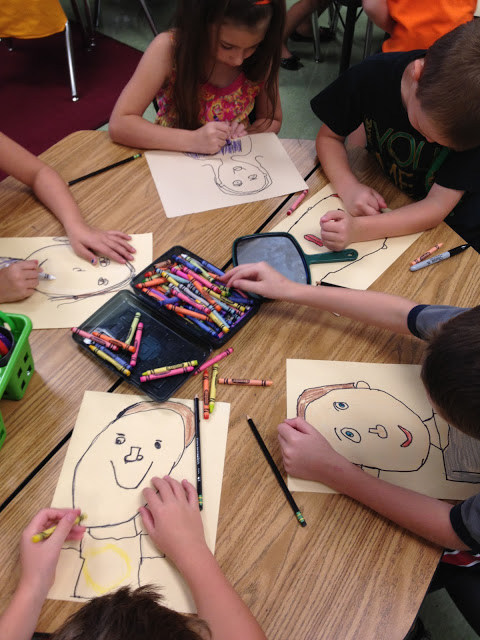 On a different day, we did the writing activity. My class was best suited for the fill in the blank version of this activity. Really it was pretty open ended on three of the blanks so they were stretched to write out of their comfort zone. The writing template is in my Fall Art and Writing Pack.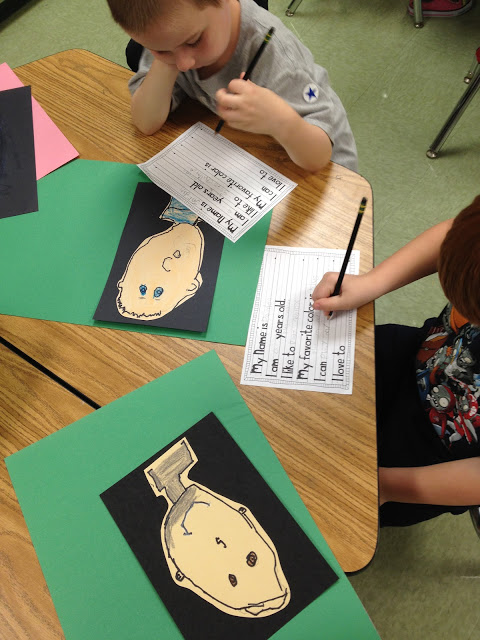 Then I allowed them to mount and glue all the pieces together to create one magnificent display!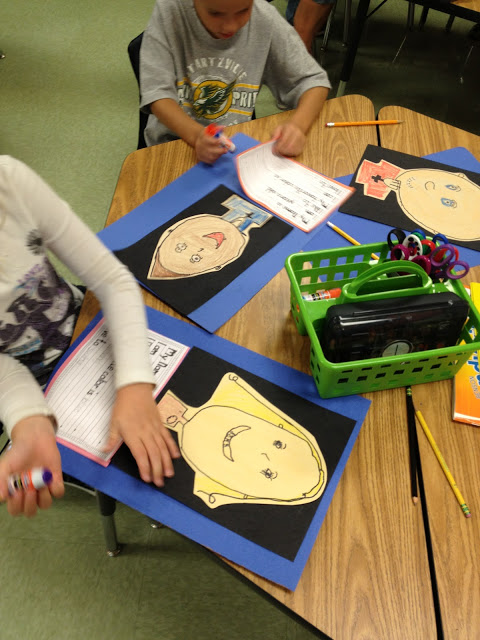 We didn't quite fit all on one board…don't ya hate that!! Plus I had 2 absent…sigh…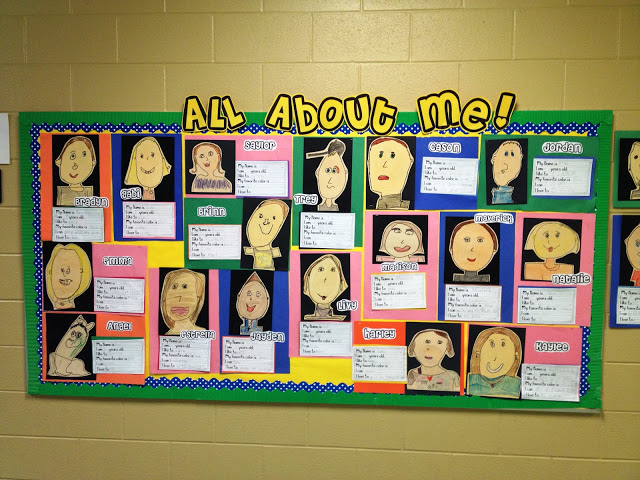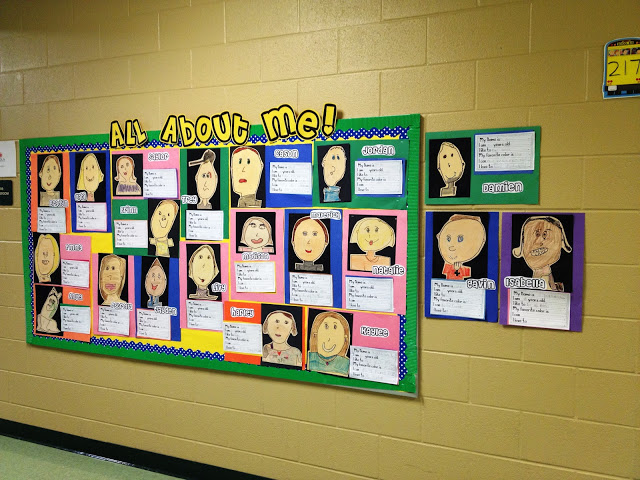 Finally, I have an apple skip counting freebie to share. Just click the picture to download all 4.