Here's a quick way to set up a great story! A post it Question! We
are studying insects, but you could use this for any read aloud that
brings up a great debatable topic!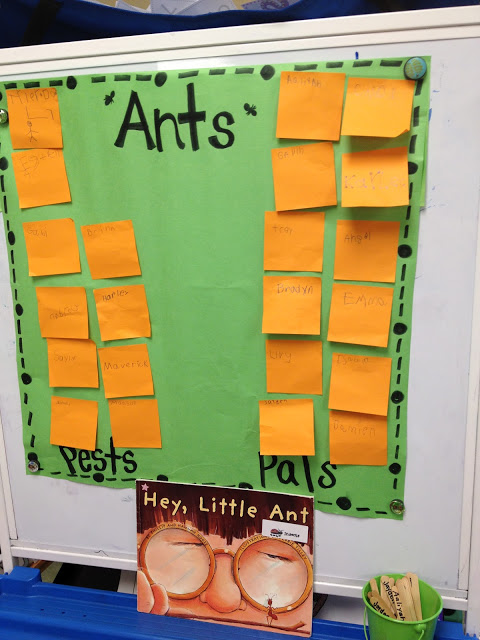 On Tuesday we had a few stray ants in the room and my kids quickly squished them and carried on with the day….But then I read, Hey Little Ant which is told from the ant's perspective of getting squished! The best part is that the book leaves you wondering whether or not the boy will lower his shoe on the ant! They were very opinionated about what the boy should do! A perfect time to take a quick poll!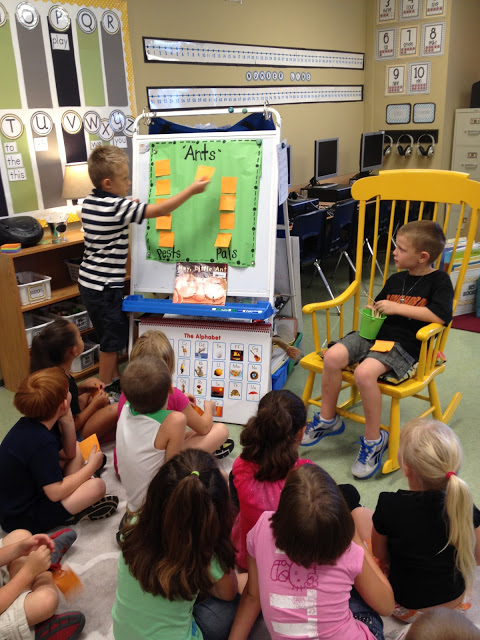 Another great anticipatory set for any new area of study is to create a little mini museum in the room that the kids can interact with! You can use real objects if your area of study allows…for example I
will do with with Fall items like squash, mini scarecrows, pumpkins,
and fall leaves soon.
Here's what I did for insects. Each table has a piece of butcher paper with some large and interesting insect images in the middle. For one minute students walk around silently looking at all the tables while using their "museum manners" thinking about the objects in their heads and keeping their hands off. Once the minute is up they can walk to a table of interest and write about what they see. They can state what they see, ask a question that came to mind, or give more information about the picture.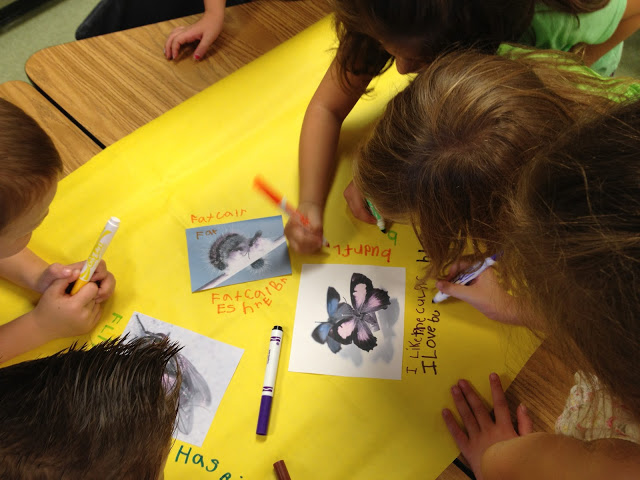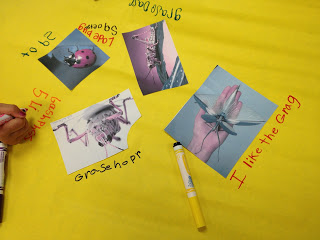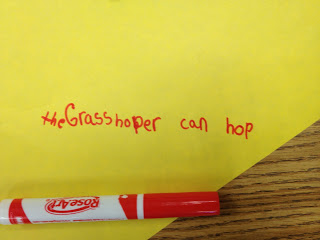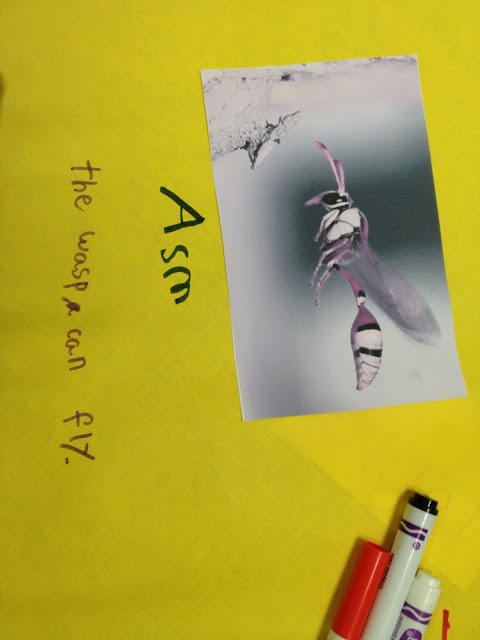 I got a little worried when I saw this but then I just sounded it out. Awesome! 🙂
During our math tub time we have really gotten into our new back to school centers! Here are a few of our tubs this week.
Spin and graph comes from bridges math (on the left below)
The building of equations on the right is for my challenge group. This little cluster of kids needed something more than unifix cubes so I had them building equations. These three kids are keeping me on my toes !
This game pictured below is from my Back To School Math Centers.
Kids are practicing making tally marks. The kinder teachers did a great job, because they are great at this center with little help!
On the left below these girls are playing a ten frame fill in game from my Back to School Centers.
The little ones on the right are playing a coordinates game from bridges math (first grade)
This is a game from my Back to School Math Centers where students try to match up a numeral to a matching set of school supplies. It's great for one to one correspondence!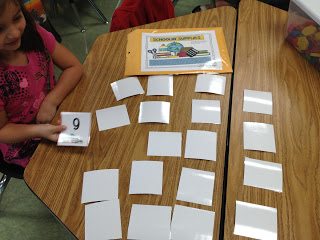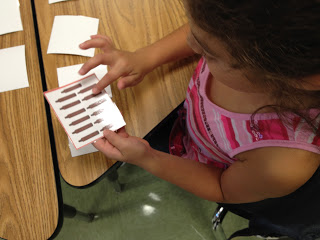 We created our first quilt of the year. It was the perfect Friday activity last week. Each month the cuts get a little more difficult but still fun and easy for first grade. These just create the mood of the month with the colors and the die cuts. Geometric Quilts
I don't know about you, but adjusting to school hasn't been easy for my body's time clock!
My schedule is back to hectic. As my son and I were waiting for my daughter's school to let out I looked over and snapped this picture of my sweet son.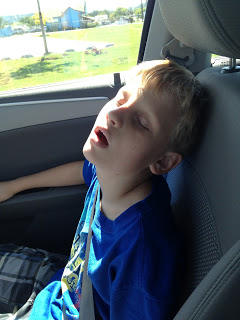 And I have to add to the mix that I backed into a tree in my own driveway!!! 🙁 I just don't have the time for this!
Hope your week is going well!