I thought I would share a little about word work because I made a new station for it this year and it is working out well! Last year I housed my word work lessons in a tub of plastic baggies. Uuummmm. No. Not highly recommended. Not even mediocrely recommended. First graders do NOT feel compelled to zip plastic baggies closed. Now I keep my word work activities in envelopes. I got the big box of them at Costco and I love that they don't have to be zipped! Here's what the station looks like:

my sight word sticks are in the cute basket with some digraphs and vowel team chunk cards.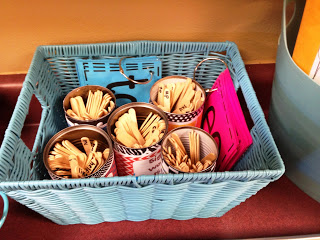 I also made a trip to the dollar store and Wal-mart and got some fun stuff to inspire my kids with their math tubs this coming month. These little items are great for using as markers in a game or spot covering in a math tub. I plan to use the glittery spiders on my new spinning spiders addition game.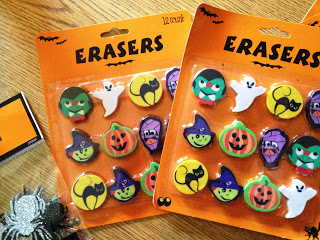 Nice glare. Are you blinded?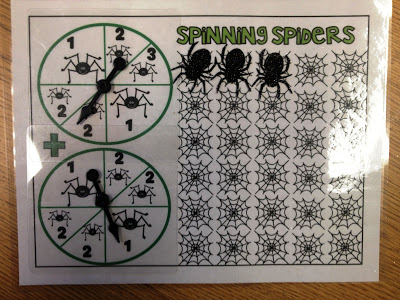 A funny thing happened when we were writing with our senses using apples. We got down to apples taste:
….and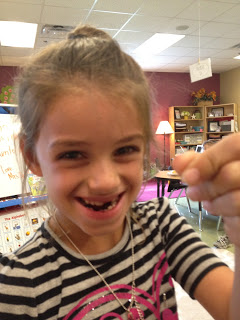 we lost a tooth in our apple! I'd like to say the class went right back to carefully sampling their apples and writing in their discoveries, but instead it became a challege to see who could lose another tooth first.
First Graders 1
Mrs. Tunstall 0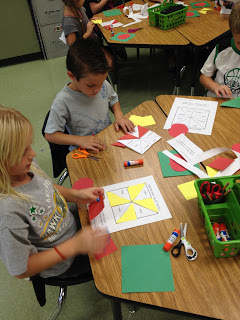 I wrapped up our week with our September quilt. I have had this on the plans for 3 weeks and never gotten to it! It was the perfect afternoon activity.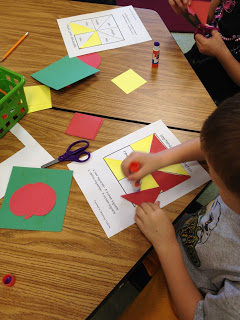 To celebrate making it to the weekend and changing over the calendars to October for Monday,
I am discounting my Fall units for two days!
Hope you find something your students can enjoy!
My Stellaluna unit has been updated! If you already own it, please redownload the extra activities for free!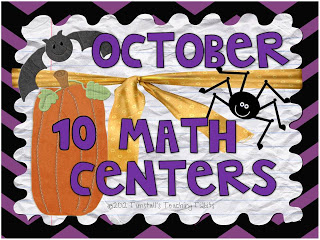 The closest estimate of the pumpkins will win all three of my Fall units above. We will do this lesson this week so leave your guess in my comments!!! Estimation Station Link