Do your administrators want to know what you are teaching daily?
Do you wish you had a visual for all the lessons you teach in reading?
TA-DA!!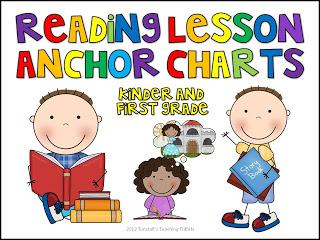 Here's an example…They are short and to the point.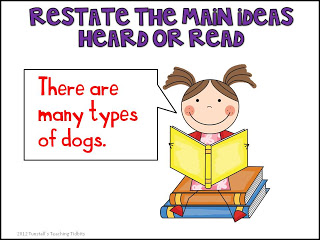 State the concept and provide a concrete visual for the students.
Done and Done.
I am giddy because I emailed them to my admin and they went nuts for them! We had talked about stating objectives in a way that non readers could understand…
I see a raise in my future. I also see size extra small and all you can eat chocolate but let's face it…that's not happening.
Here's all 30 anchor charts crammed on a tiny page.
Get out your sexy teacher glasses.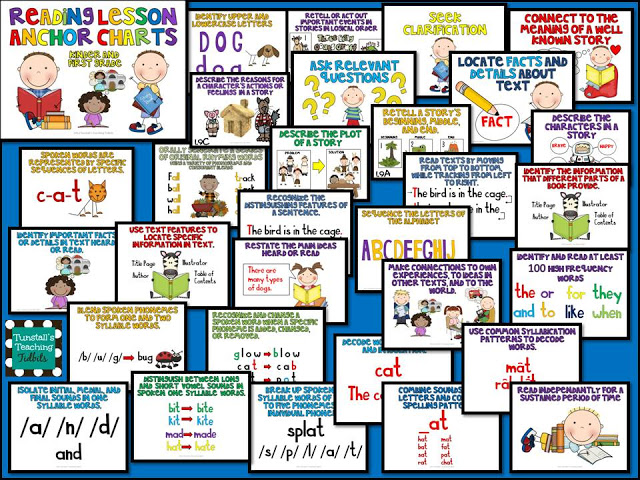 There are 2 more charts you aren't seeing here. I changed the amount of
high frequency words for kinder and made one that said 30 and another
that said 50. The first grade one pictured here says 100 high frequency words.
If you want to check it out just click my TpT and TN buttons below.

teacherspayteachers

teachers notebook
A math version is coming soon too!
Anyway…
Meet the teacher night was FABULOUS! I am keeping my numbered station idea forevermore!
It made things organized and quick! My students are precious and I am all warm and fuzzy just thinking about them. Hello honeymoon phase! I just love this part!
There is one sad thad story…on the same night I had meet the teacher, my daughter performed her first dance of the school year. I was devastated. She was not so much. But another dance mom snapped this photo and shared it with me. My sweet baby girl is the third from the left on the bottom row.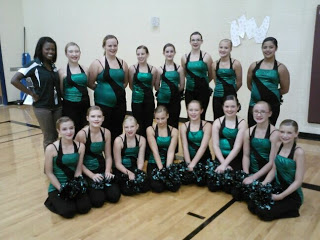 I can feel the exhaustion in all the posts I read from those of you that have already started school and I will finally be with you on Monday. Crickets chirping on empty blog stats during the hours of 7-3. The coffee maker will runneth over and the aching body lull me to sleep by 9pm. Can't wait!
Happy Last Day of Summer!