Did I sound like a first grader?
This week has been full of fabulous little moments! Only partly teaching related…just warnin' ya!
What have you been up to this Summer?
Here's my week's checklist:
I am officially a dance mom!
See the cute warm up set my daughter got for dance? It's official people.
(the warm up set is not so cute except that anything with my daughter's name on it makes me go,"Aw!")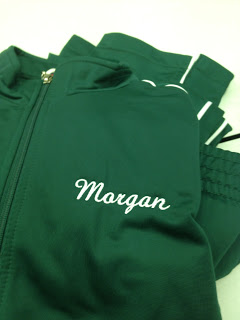 I am guilty. I watch. I gape in horror. Then I watch some more. If you don't watch then you don't know that I put my face where Abby's crabby face usually goes…
Hubs brought this home yesterday!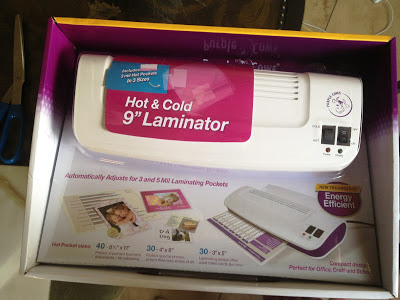 I wasted NO time cranking things out…I have already been on amazon ordering more laminating pockets.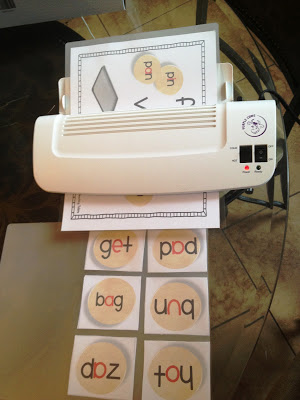 Costco has 6 book sets for $9.99. Lots of K-2 Titles! I only got these two because hubs was watching.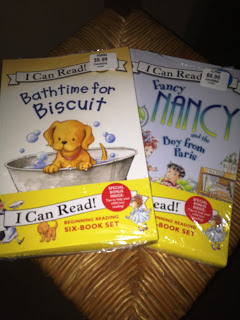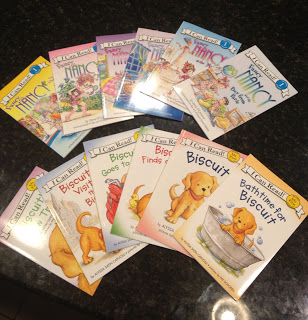 This book is for me and I have NO IDEA what on Earth it is about. If it is good I will let you know!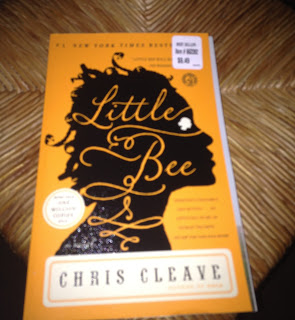 SURVIVE GETTING DAUGHTER'S EARS PIERCED-CHECK!
Now that daughter is on the dance team we have hair, make-up, and earring requirements! (I am so giddy) Ok so I may have embellished on the earring requirements. But matching white rhinestones were mentioned at the dance meeting and up to this point we were not pierced.
This picture was taken right after the big moment!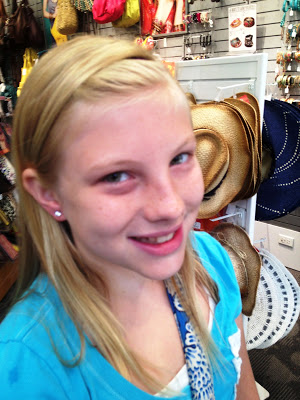 (She didn't cry…I almost did.)
BECOME BFF'S WITH A FAVORITE AUTHOR-CHECK
I have been working on a special project that involves a certain big red dog. I wanted to be sure I was not infringing on any copyright laws, so I attempted to contact Norman Bridwell's people. They put me on the phone with him!!!!!!!!!!!! After speaking he asked me to send him my Clifford Unit so he can submit it for approval! I have been OVER THE MOON about it since Tuesday. It may or may not happen, but I am just star struck and amazed that I spoke to Norman Bridwell!
Check out this screenshot taken from my phone!!!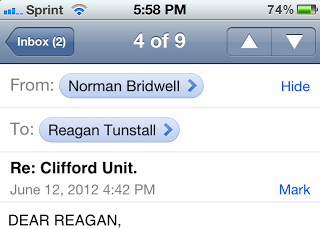 LEISURELY SHOP THE MALL-CHECK
Now mall shopping during the school year is NO FUN for me. I loathe it. I am tired, cranky, and too busy. Today was SO DIFFERENT!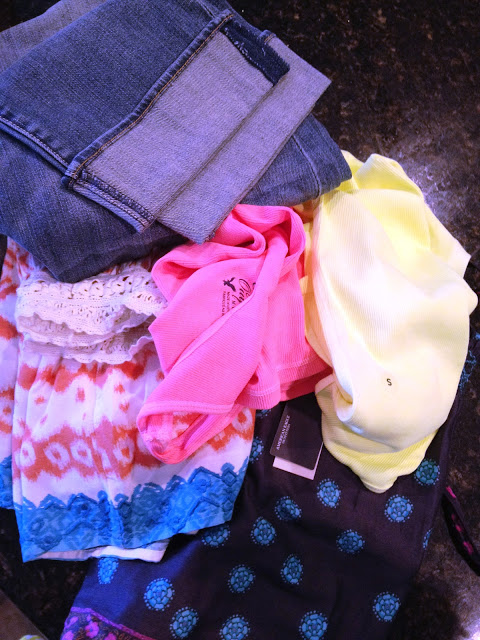 American Eagle had my number today. Oh my goodness.
What are you up to this Summer?