We are having WAY too much fun in class this week…reading to puppies…(still in FULL force) and crafting it up for Mother's Day (Yippee!) It's just been a whirlwind…oh wait. It's ONLY Tuesday!!!
We created vases for mom!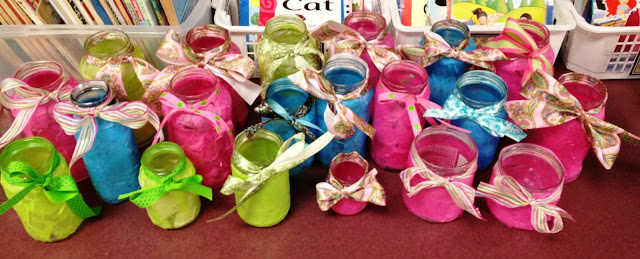 On Friday I will bring in some cute little daisies to put in them when students take them home to mom!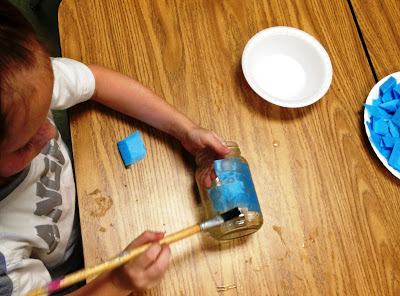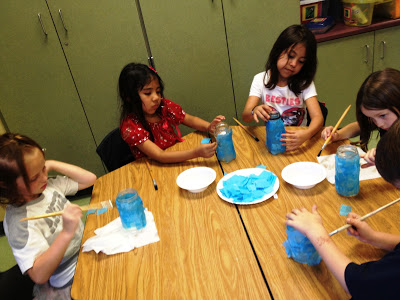 We also made lemon oil body scrub for mom to use in the shower! I LOVE this stuff. I use it every time I shower.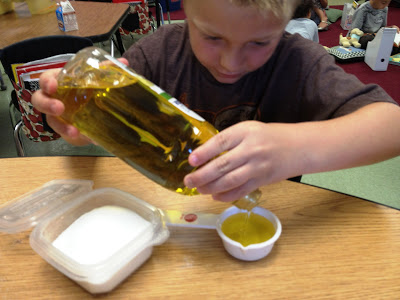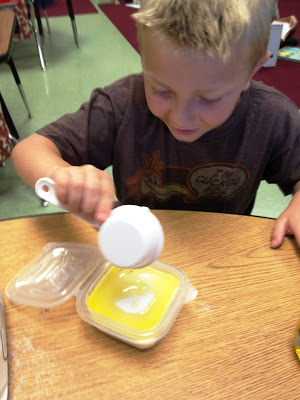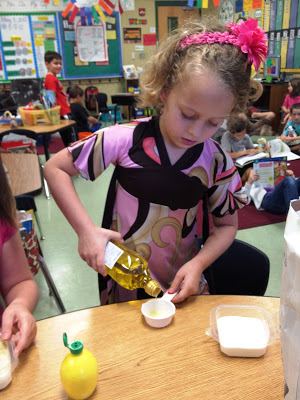 We have been working on our mother's day writing since last week and today we put our cards together. These moms are GORGEOUS! no?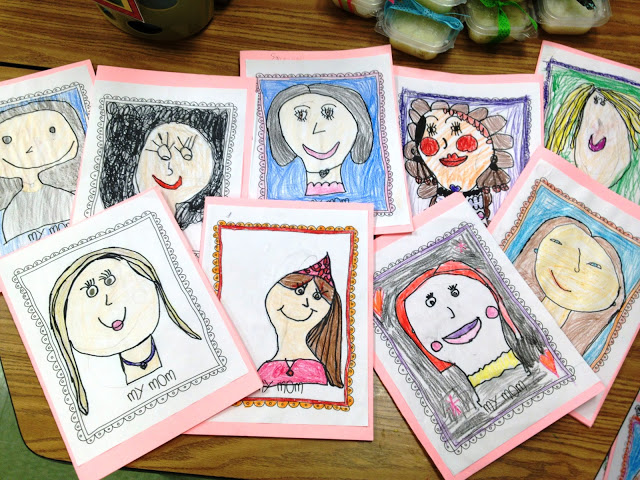 front of card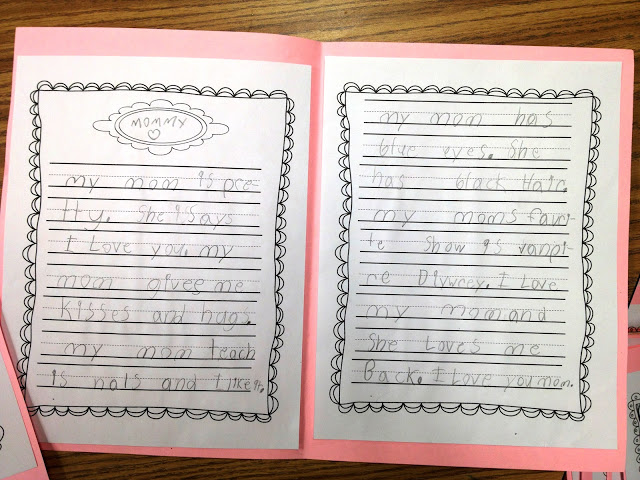 inside card
This momma is seriously considering a warm bubble bath now…Have a great night friends!