Today we did a growth comparison of our writing and drawing from the first day of first grade. Click above to get your own printables of what we did. I used KPM doodles fun frames to make the paper. I am in love! CORRECTION! I got these doodleframes at fancydogstudio on Etsy. I love KPM too and bought hers on the same day so I got mixed up! Sorry for any confusion!
I told the students that I had asked them to draw themselves on the first day of school. Then I shared that I had saved their drawings so that they could draw themselves again and compare it. They got SO excited!
I also told them I had taken a writing sample from them the first day. I shared how they had told me they didn't know how to write. They just giggled and said they had NO idea what they had written!
Then I told them they couldn't see their old creations until the new creations were finished. They worked so hard!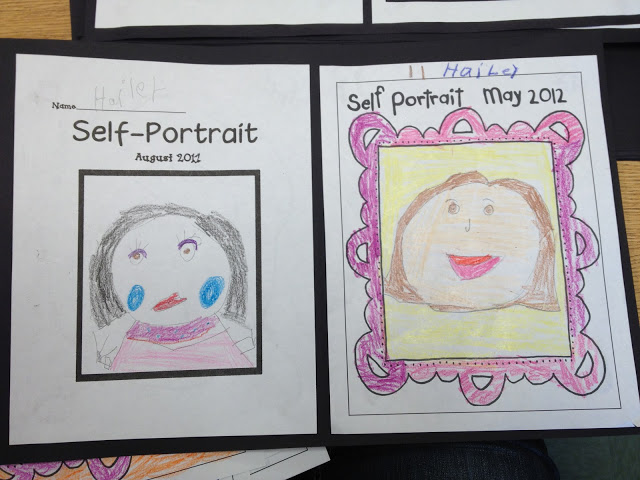 The picture on the left is from August and the picture on the right is today! This girly made some major improvements with her make up and styling…oh was that not what this was about?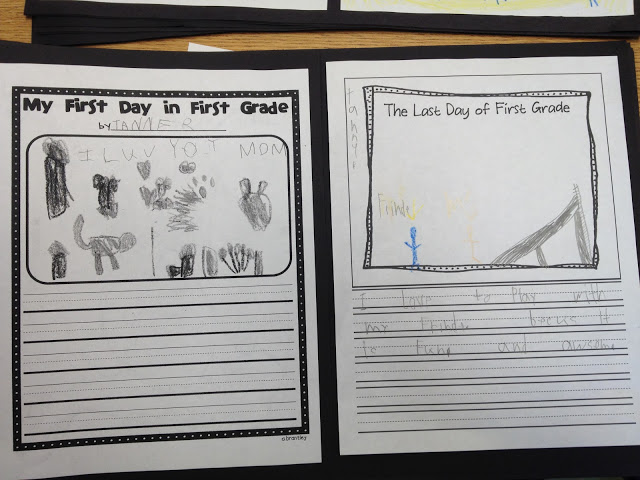 At the beginning of the year, I used
Anna Brantley's
first day in first grade paper! It's so cute!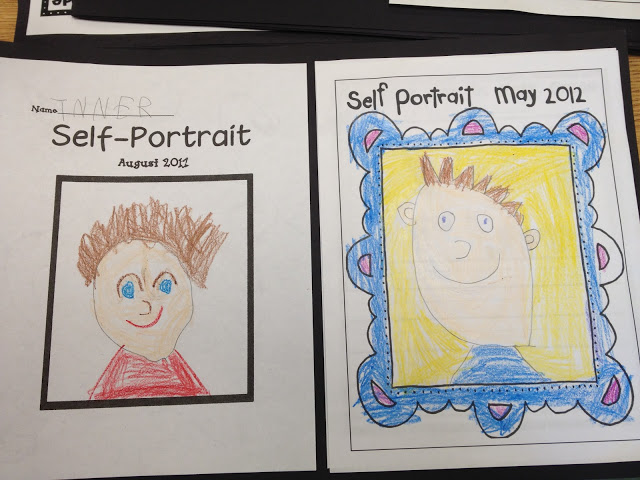 This guy got a cut and style…He also got his eyebrows waxed. He looks fabulous!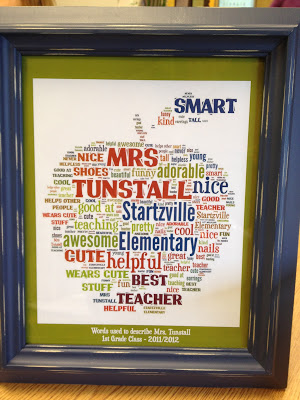 *Brag Alert so Check It at the Door—-(sorry Bachelorette reference) Check out this AMAZING gift I got today! The mom had gone around to each student and asked each kiddo what words described me. This momma has made me the CUTEST stuff all year for my classroom. This is just too much!
Okay bloggy buddies…Here's the deal!
Farley
,
Wersty
, and I are thinking blogger meet up on June 9th. If you are anywhere remotely near central Texas and think you may be able to come please let me know!
My big news is that
Miss Squirrels from Going Nutty
is flying in to meet up and we are SUPER EXCITED! I even mounted this playground squirrel to send her as she was fighting food poisoning today. I was trying to cheer her up I promise. It's a little weird. I get that. Moving on…..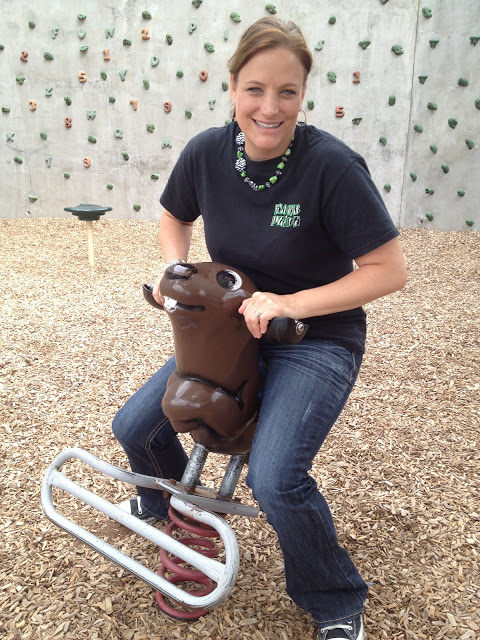 Tomorrow is my last day of school. I can't think about it. I normally don't cry except when it feels like the day will never end or my car will never hold all the school stuff I am cramming in it… BUT this year is SO different. I tried to tell the kids what to bring tomorrow for our last day and couldn't even finish my sentence. I started to choke up. Not sure what may occur tomorrow. Snot may blow. I think the ones that push us the hardest dig their way into our hearts that much deeper.