Don't I know it's the end of school!
I could spend the entire day in a class meeting trying to put out all the issues that are brought up before the morning bell.
Being able to find a sharp crayon or pencil is like finding the missing book from the leveled library…TOTAL CAUSE TO STOP AND CELEBRATE!
I can't rearrange their seating any other possible way. I have considered sawing the trapezoid tables in half just to create distance between irritants.
Lining up and walking down the hall is ridiculous impossible challenging. Personal space is extinct.
Listening position hasn't been seen for weeks. It has been replaced with laying down, sucking thumb, hands in shirt, hands in hair, hands on pieces of mulch found on the rug, fingers in noses then flicking boogers, in noses and then in mouth, on shoes, tightening velcro on shoes repeatedly, on each other, in the nether regions, braiding hair…………….
Belching and tooting are at a record breaking high. No remorse to be found.
Eye rolling and sighing are at a record breaking high………..from the teacher students.
My guided reading table is buried under TPRI, DRA, and other famous Testing acronyms.
All my cutsie little class attention getting signals are no longer
working. I may resort to SHUT YER PIE HOLES …I can do it a cute
sing-songy voice. add some clapping to it? No?
OK seriously I LOVE my job and aside from all their crazy antics and issues, I LOVE my students. Just a fun vent here…no judging allowed……………….
Let's just get on to the freebie!!!!
We are working on our teacher appreciation letters this week. Ironic? Nah. Perfect timing if you ask me!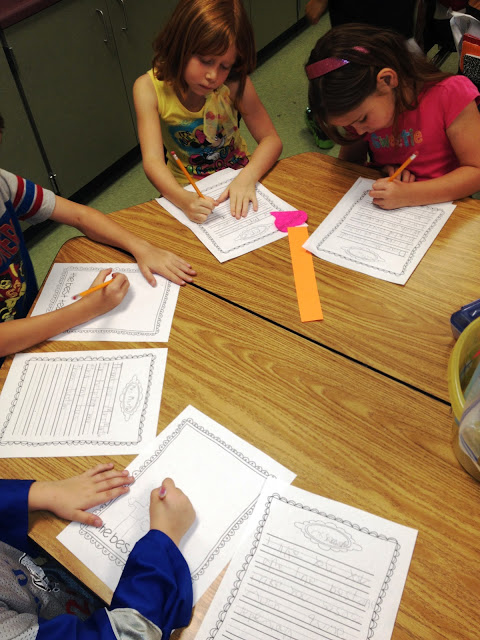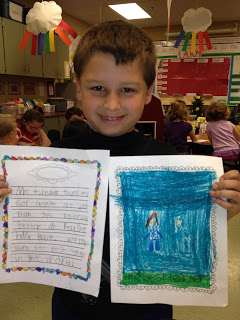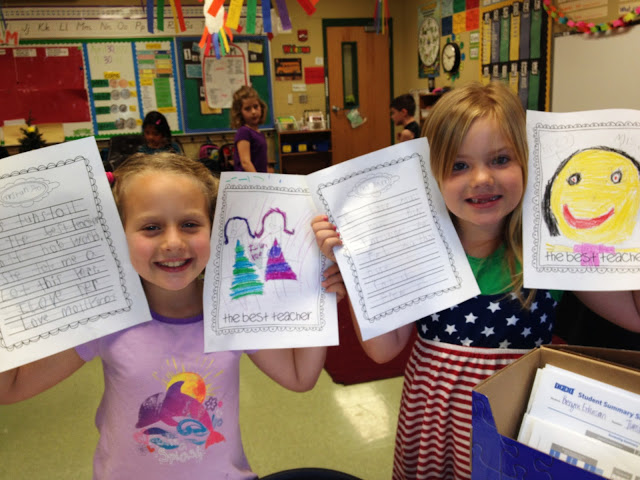 This week at our school, every teacher has their students write letters to a special teacher at our school.
Then they are delivered and posted outside of every teacher's door next week during teacher appreciation.

Some are so special and touching that the students are asked to read them on announcements in the morning. It is a very sweet way to start each day for teacher appreciation week.
If you want your own teacher appreciation letter writing paper grab the freebie below!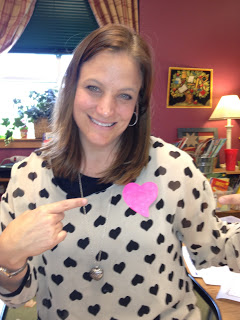 One of my students didn't think I had enough hearts on today. This post-it heart says "awesome"! It was a day maker.
Hang in there tomorrow and feel free to vent with me in the comments!!! Really! I live for it. I won't judge. 🙂