Today we launched our Rockin Rocks unit! We had SUCH a blast!
Here's a run down of our beginnings:
Day 1
Students enter the room to find a thinking map with a rock of their very own to touch and look at close-up!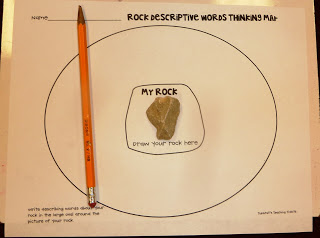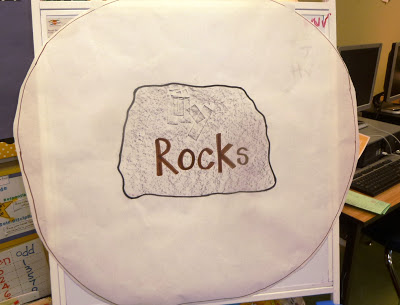 Next they took it a step further at their tables.
They circled three words on their circle thinking map that described their particular rock.
They looked at the rock through a magnifying glass (super geologist stuff!)
Then they wrote three sentences using their descriptive words.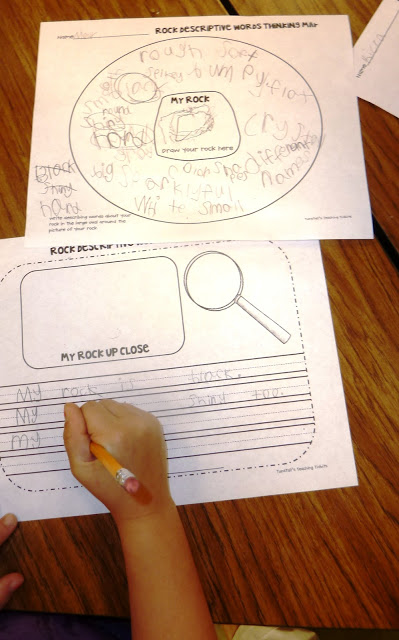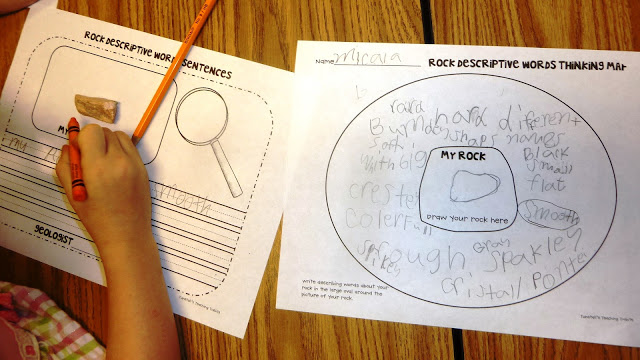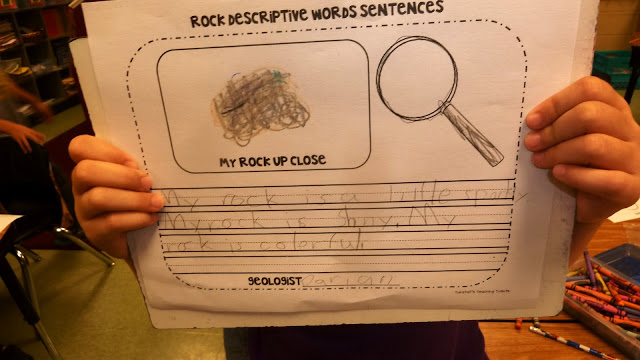 During our centers time, the science center was set up for the first rock activity. We are sorting the rocks by size first and tallying the data.
I had three kids there today and they did well together.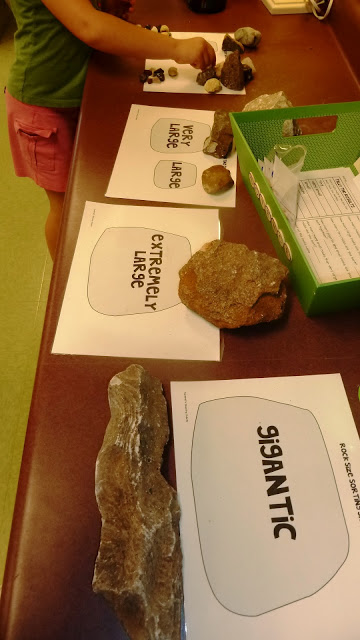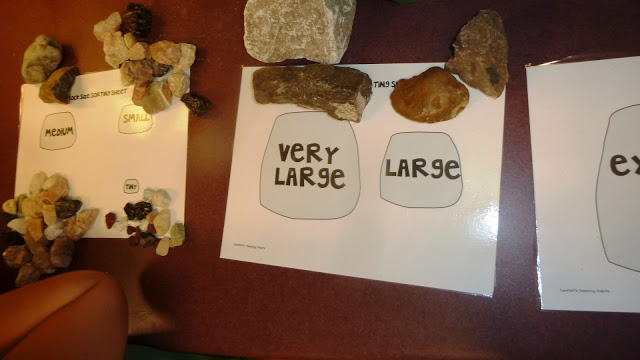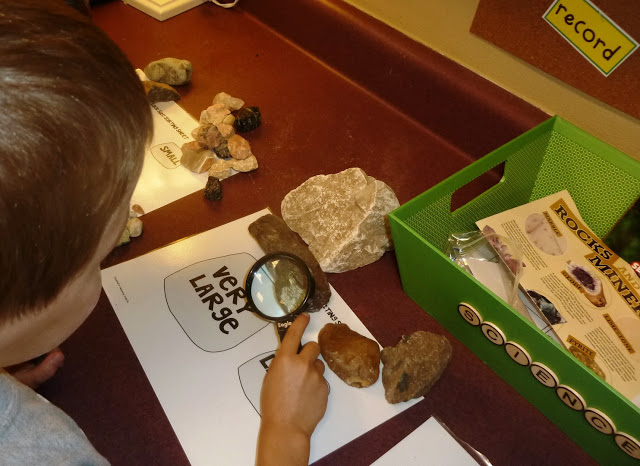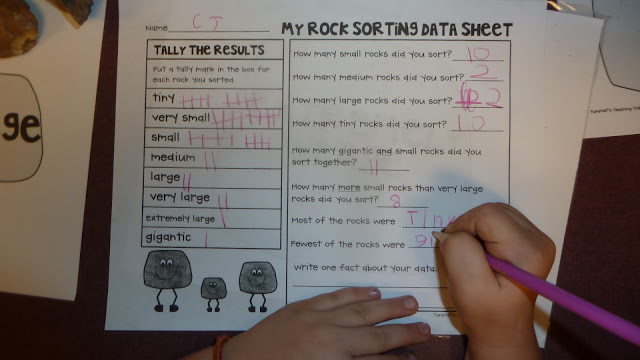 All of these activities, a detailed age appropriate non-fiction read aloud explaining what rocks are and where you find them, and LOTS more are in my Rockin Rocks unit!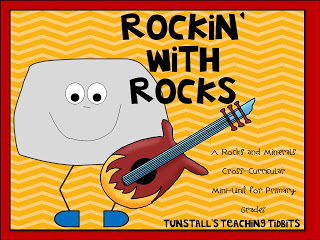 Click the picture of the unit to see what all is included. Also there is a freebie at this rock post of mine from last month when I completed the unit.