Hey Friends!
I finally got my Daily Math Review Done for Spring!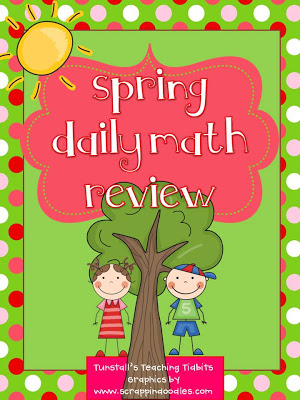 Click the picture to go to TpT and check it out.
These skills sheets are designed to review
math concepts and prepare students for new learning. They can be used as
a morning warm up, an extension activity, homework, or seat work during
your math block. These sheets can also be projected and reviewed whole
class. If you check it out on TPT and click the download preview you will get this freebie.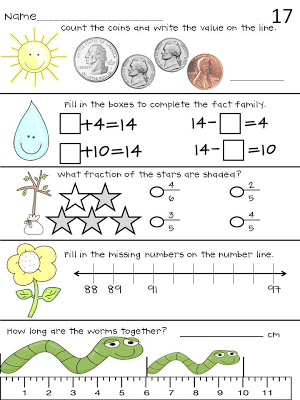 The skills on these sheets include:
counting coins
telling time to the half hour
skip by counting
fractions
number line
measurement
addition to 20
subtraction to 20
number bonds
story problems
algebraic thinking
missing addends
fact families
measurement
test prep
There are 20 skill sheets included.
Spring Daily Language Review is my next project to tackle!
Happy Sunday!
I am off to shop for Spring clothes for the kids!
Fun!!!
Here's the other daily math and language packets in my store. They all vary in skills but are generic enough that you can do them any time!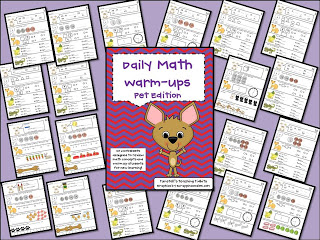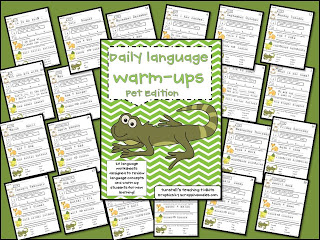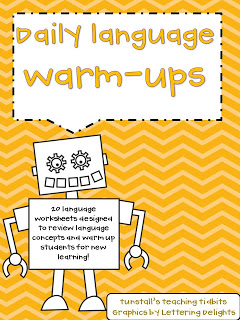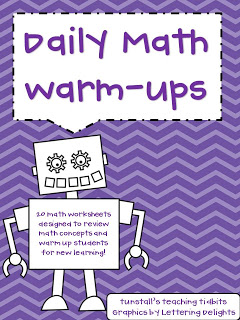 Click each picture to check it out.