It was one of those days…wish someone would walk in right now and see this!
They said they never want to go to second grade.
They said I was the BEST teacher in the world!
It was like I was a tribute and they were in district 11. (sorry Hunger Games on the brain)
FABULOUS DAY!!!
Want to know why????!!!! (pretty please pretend you are on the edge of your seat)
Learning in the form of food…not healthy food. JUNK FOOD!!! I spoke into their little souls with these lessons. The room was quiet. They were totally engaged. Wahooooo!
Here's what we did!
THE SKITTLES TUB
Fractions with Skittles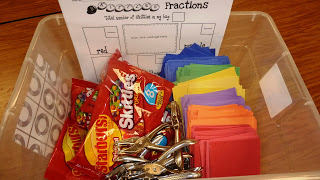 This picture is purely because this tub just looks like happiness to me.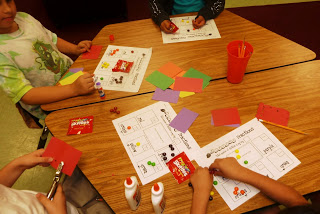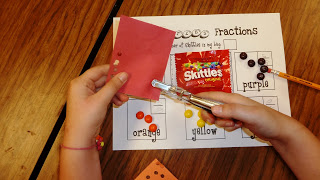 For this activity and three others like it click on the picture!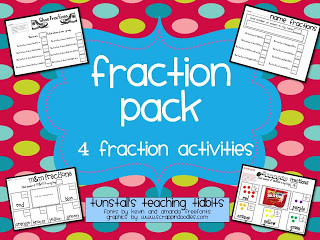 They will LOVE YOU FO EVA!!!
We will be doing all these activities this week for our math tubs! Yippee!
They were saying I LOVE fractions! ha ha!
Then it was time for science…and….MORE JUNK FOOD we compared rocks and minerals to chocolate chip cookies of course!!!
This lesson is out of my
Rockin Rocks Unit
. It goes along with the non fiction read aloud that is in the unit.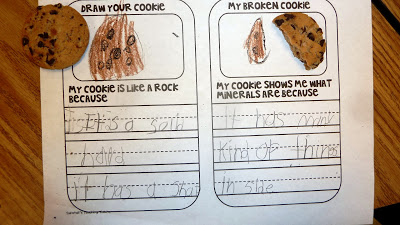 I like to eat chocolate while I work too…LOVE THIS!
We also worked on letter writing. I got a tad behind in my writing goals. I was supposed to do this in March, but I started expository writing about the moon, so the letter writing got put off!
Our school has a little mail system that the 4th graders run. Our classrooms have mailboxes outside next to the doors. Mail is picked up daily, checked for correct addressing, stamped and delivered in one to two business days.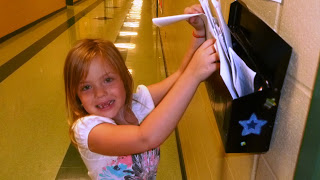 outside my door —my crazy overflowing mailbox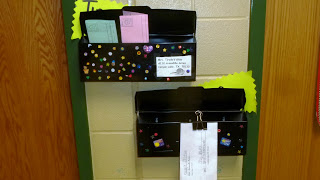 outside my super organized teammates doors
I also have a classroom mailbox for letters just to the students in our room.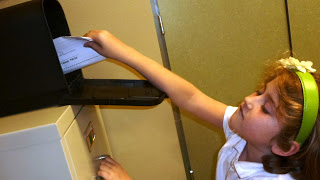 This mail gets delivered daily now just before writer's workshop. (talk about motivation)
I made a foldable letter writing template that turns into an envelope.
(Got the idea from the teacher across the hall—total genius idea)
Click the picture to get this too! It is a powerpoint so you can edit it for your own city, state and zipcode. If it doesn't work for you comment below and I can add the pdf to it too.
Copy the two sheets back to back and you are set! Perfect envelope every time!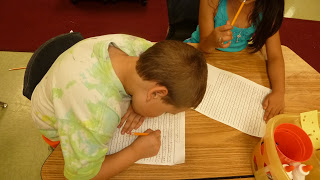 Goodnight Friends!
I am off to watch TV with my very patient daughter!
(Moooooom are you done blogging yet?)