Last year I created candy awards for my class and gave them out in our room just us!
If you want to see the red carpet fun we had on the last day check it out HERE
The love was FLOWING and they were SO excited with their awards!
Don't want to spend your Summer Vacation Money on colored ink? You can also print out the black and white version on colored paper like this!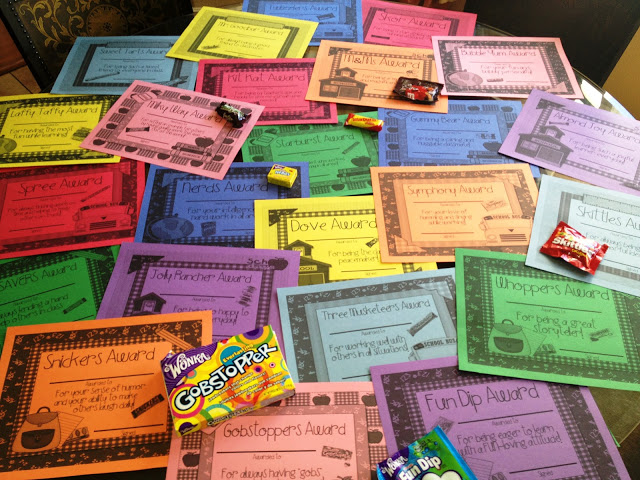 Now it's time for MY AWARD!