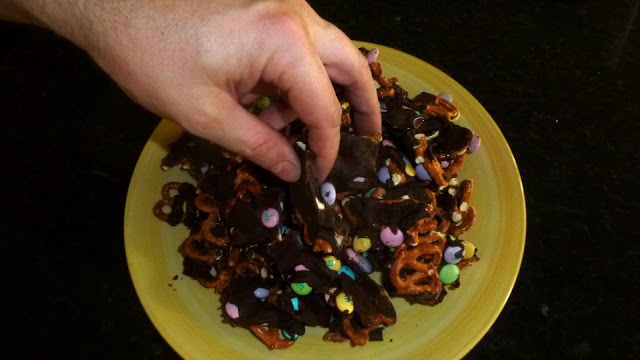 I made an Easter treat for my family called Bunny Bark! I was trying to take a picture of it for you and hubs wouldn't get his hand out of it for long enough for me to snap a picture.
Notice the middle finger grabbing an extra piece…
I found the idea on Life is Better Messy Anyway, but instead of using white chocolate, I found dark chocolate chips. My family loves dark chocolate so I knew this would be a hit.
Here's what you do:
Get a bag of pretzels, M&Ms, and chocolate chips (which ever kind your family likes)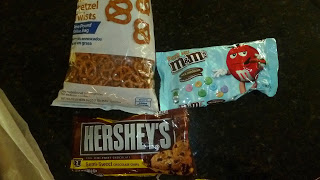 Cover a cookie sheet with wax paper and put the pretzels and M&M's on the tray.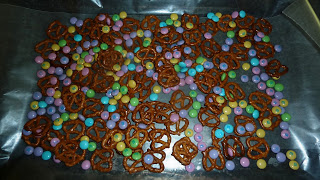 Melt the chocolate and pour it over your pretzels and M&Ms.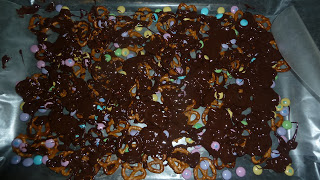 Slide the tray in the fridge for an hour
Then break it all apart to eat!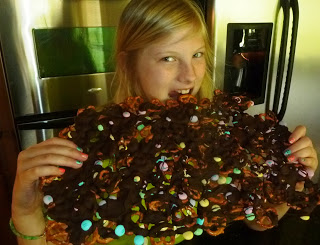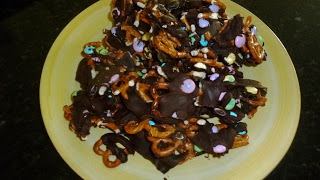 So I know many of you had Spring Break this last week but we finished our break long ago so school was IN SESSION for us. Sorry for the caps. Didn't mean to yell. I am breathing deeply and calming down.
Every year I let my students put out a carrot for the bunny right before we go to specials. Then magically the bunny visits our classroom while they are gone.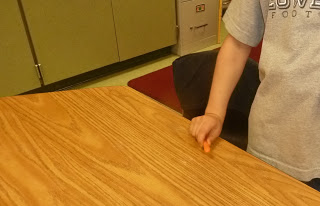 placing the carrot at their seats before lining up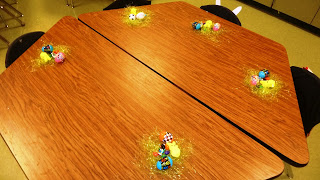 well lookie there…amazing…
close up of the stash
I guess I naively forgot that inviting candy and furry animals to the classroom causes this…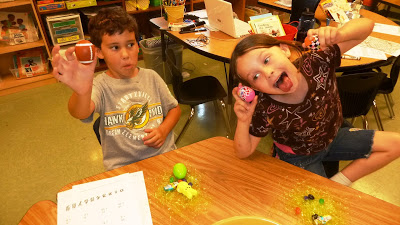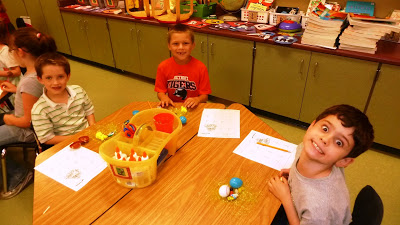 So thankfully with only the last part of our day left we somehow survived and I even got some math out of them if you can believe that.
Happy Easter to You!
Hope your day is blessed tomorrow!
I plan to share a picture of the bunny bark eating family all dressed up! 🙂