Was school optional today? I only had 15 students! Talk about make up work! I feel all mixed up. I didn't want to go too far ahead since so many were out. I didn't want to hold back for the ones that came! So we went for it! I guess it will be a week of catching up for us! I think allergies are to blame. I did have a nice calm day though…………….sigh………..
This weekend I recreated my seed to plant unit that I always do around Earth Day. There are activities about the Earth, recycling, soil, seeds, planting seeds, growing seeds, plants, and a craftivity too! I got to take my old hodge podge not teacher friendly unit and recreate it the way I want it to be! Click the picture to check it out!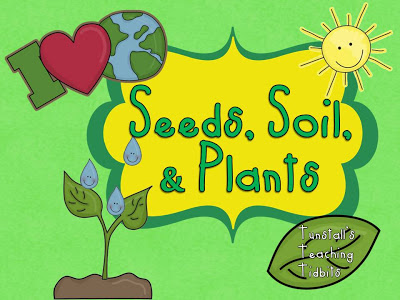 Do you do the seed thing? Do you use baggies taped to the window? Do you soak your seeds before giving them to the students? Do you plant extras and switch them out when your student's baby seeds don't grow? Just wondering…
After we study the soil and seeds we plant the seeds in the soil and place the trays on the windowsill.
I put up a cute sign for our seed babies. Click to download the sign for your seed babies too!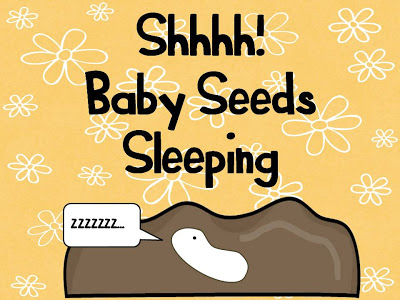 I always plant extras and switch them out to avoid broken hearts. I just can't stand it. I tell them that all three seeds may not grow but hopefully at least one will.
We fill out our seed observation log each day or every couple days at first since not a lot happens. It is best to plant on a Thursday or Friday so the weekend can take up some of your germination time. Otherwise the students get REALLY impatient!!!
Last year I told my class to talk to their seed babies and give them some love. One of my girls Screamed, "Grow You Dumb Plant!" after three days of waiting. Poor seed shot up in the night out of fear I think.
The unit has more than just seeds and planting! Can you tell I am excited?
Here's another freebie. I always do it with my Rock Unit, but I left it out so I just decided to make it a freebie. Click the picture to download. If you like it and want more activities like it, check out my rockin with rocks unit.