This post is going to be a bit all over the place!
First of all I have some freebies to share….
I stayed at my mom's house ALL LAST WEEK! (I'll get to why in a minute)
So I didn't have access to the mothership (aka: my blogging computer)
Long story short, promises were made to share things and I haven't done it.
First, my reference wall!
Visual Below to help you set it up: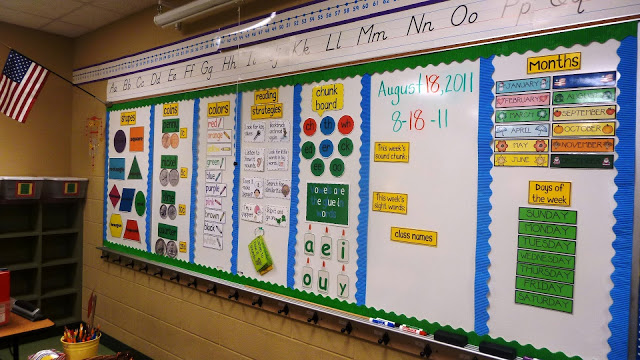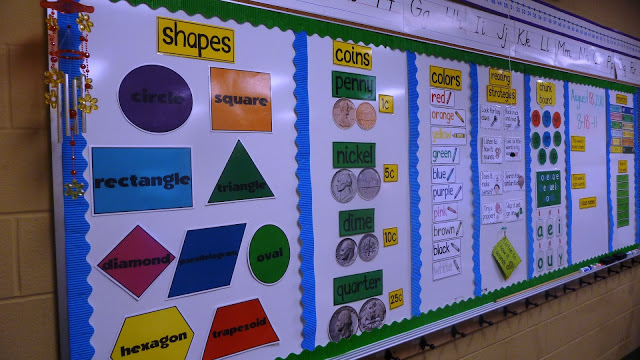 Click the following links to get them all for free from TpT:
Reference Wall Titles
Shapes
Chunks Board
Reading Strategies
Next, we are culminating our penguin unit on Friday with a Penguin Day. It is SO MUCH FUN every year. I plan to blog about it when it is all said and done, but for now I want to share a board game I made for Friday. It is called Penguin Beach. I made it because my students are crazy for board games, penguins, and penguin videos with predators lurking.
Click the picture below to download. Put the two pages side by side and laminate! Use anything for student game pieces and one die to move.
Now why did I stay at mom's all week you ask? (pretend you asked) Well my daughter (6th grader) tried out for the dance team last week. She had after school practice for 2 hours and then a second optional night practice for another hour. I live 40 minutes from my daughter's school. We commute. But my mom lives near the schools so it was easier to just stay with her. And boy was it! I came home to my favorite childhood dinners cooked and ready, She made my lunch and my kid's lunches each day, and she did all my laundry the night before we left for home. I may have thrown a tantrum before having to go back home and resume all responsibilities as mom again…I can't help but revert to childhood. Want to know the best news of all????!!!
My daughter made the DANCE TEAM!!! She is very shy. VERY SHY. (THO THY) So this was incredible to watch. She just came out of herself and was full of confidence. I was beaming all week with pride regardless if she made it or not…Here's a picture after we got home from the try outs!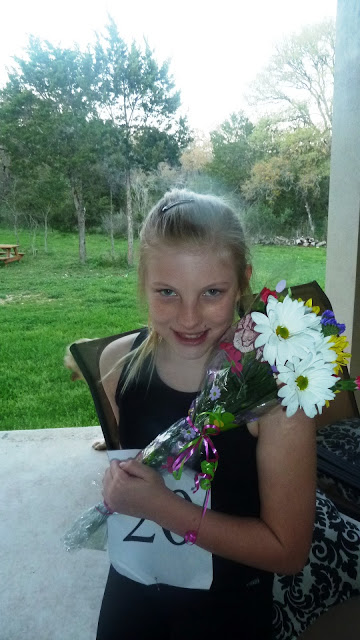 I will be driving hours and hours starting now and next school year for this little lady and her dance commitment! Or bunking with my mom…It's a win win really. 🙂
Back to teachery things…sorry about that!
Next, I want to invite bloggy friends to come to San Antonio on Wednesday March 14th. Farley and I are planning a cozy dinner meet up! Please save the date if you possibly can. (We hope it is your Spring Break too!) We are thinking of a 5:30 start time but anytime you can come even if it is later is fine! Last time we didn't want it to end!
Hope you are fighting off those Sunday Night Blues Friends!