Cue the Title Sequence Song…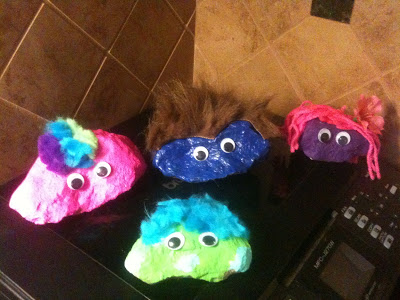 It's a new series.
Meet Sharon…Stone
She's a sweet and innocent looking gal with eyes for Slate. As most of the girls have…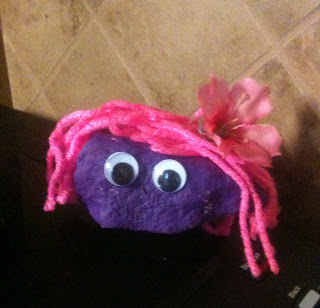 Slate Stone "rocks" a handsome widow's peak and is totally rumored to be part vampire…Just look at his vampire mullet.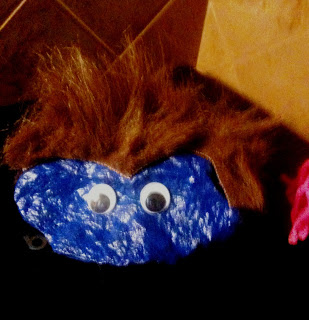 Next we have Punk…Rock. She's not the sharpest stone in the yard…. Her rock and roll edge make her one of a kind…As do the cut up pom poms she uses as hair.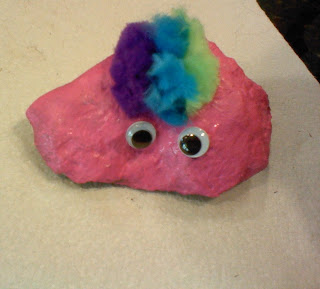 Punk Rock is not on Team Slate…but has crossed-eyes for Chip. He's the short flat silent type.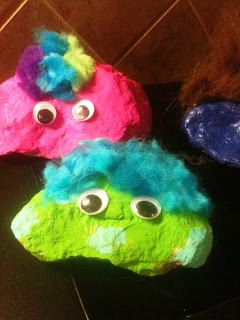 Oh.My.Word…I could go on all day. What fun we had making these today.
Here's how it happened:
We started with three limestones from the yard. Limestone is abundant here. This picture of my kids is to show you the patio fireplace made of limestone. It is soft and chalky. I think it is really pretty. The kids aren't bad either… 🙂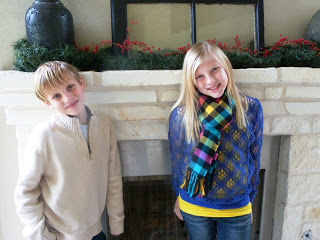 These lime stones from the yard are just a tad more earthy and natural…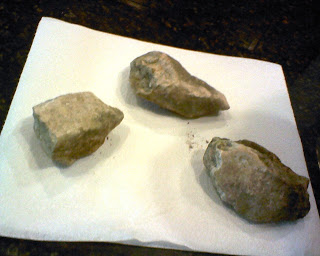 But the first step is painting them.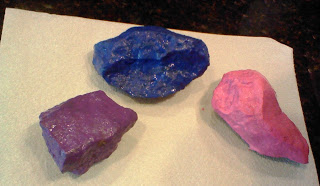 Then we added googly eyes yarn, pom poms, or even faux fur from the craft closet! (Slate's hair) You can make elderly rocks with cotton balls too. Sky's the limit!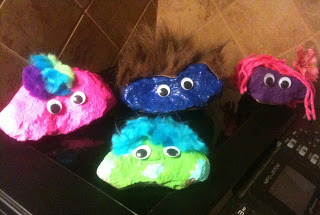 I made these pet rocks for examples to bring in to school. Our study of rocks is coming up in the Spring. After we have conducted our rock experiments I have my students all bring in a fist-sized rock from home.
First they make their pet rock. Then they name them.
Rocky
Bob
Stoney
Rocky
Bob
Rocky
Bump
I always act like they pick the BEST names ever!
It helps make our study of rocks memorable and it definitely motivates them to write!
I have a confession…I think I threw out my previous pet rock. I had made one the first time I taught rocks for science. He made the move to Texas from California five years ago, but this year he is nowhere to be found!
I like to imagine him skipping with his blue yarn hair blowing in the breeze along the Guadalupe River so let's go with that happy memory and move on!
Maybe he will turn up as Slate's long lost brother in a future episode and it will cause a rift or a love triangle…we never can be certain….