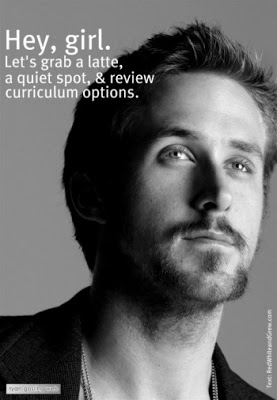 Ryan and I are spending the last week day of our time off gathering all the great curriculum we are going to use in the next couple/few weeks. He loves my PJs, bed head, and coffee breath…just in case you were wondering. He's so sweet. Don't worry he loves yours too. He is just a fooool for a teacher…
Ryan and I plan to rock out the next week/couple weeks by starting these:
Farley's Class Pet Pack will be used during Math, Science, and Writing! It has fabulous math story problems, data collecting, living things connections for science, and writing activities.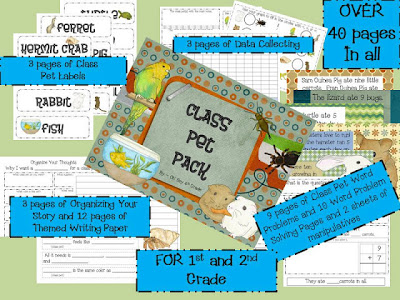 Cara's new Camping Capers will help me with word work, writing, and more living things for science…as well as some really cute art projects tied to writing!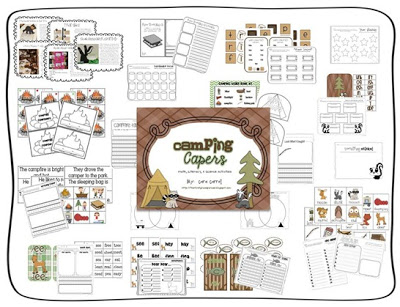 This is my newest unit! Read & Write Comprehension Pack. These generic (but cute!) reading response graphic organizers go with ANY guided reading story, reading series story, or classroom read aloud! We call it reader's workshop time. Or you can use these to make your own book study baby!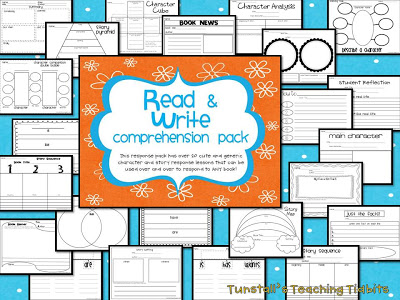 Our next book study in my classroom is on the ever loved book, Elmer by David McKee. This book study has 5 activities for the book.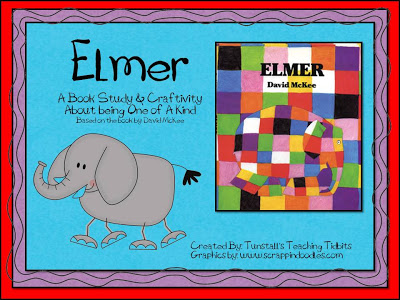 My new writing unit
is going to help me see the growth I am longing for with my budding
authors. I am so excited to use these newly made rubrics for their
writing. They LOVE to work toward the top score so I am taking
advantage of it! Looking forward to showing them how to improve
everyday in our writer's workshop! This unit has a rubric for each of
the 6 traits of writing as well as lesson ideas/key words to teach each
one. For the first time ever I have rubrics I WANT to use!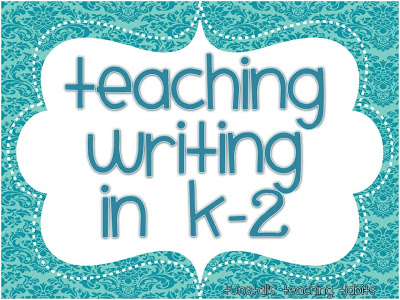 I hope you find some treasures that you and Ryan will adore for the remainder of the school year!
TGIF!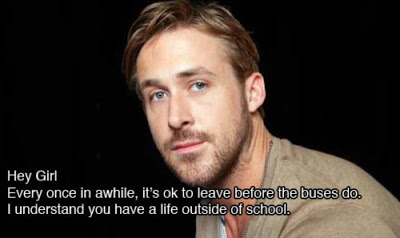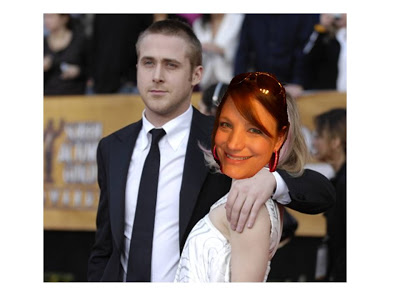 no worries we are just pals…I am happily married!