I am joining the lunch linky party with Tara!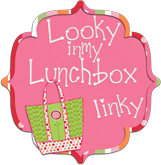 Here's my lunch box and contents from today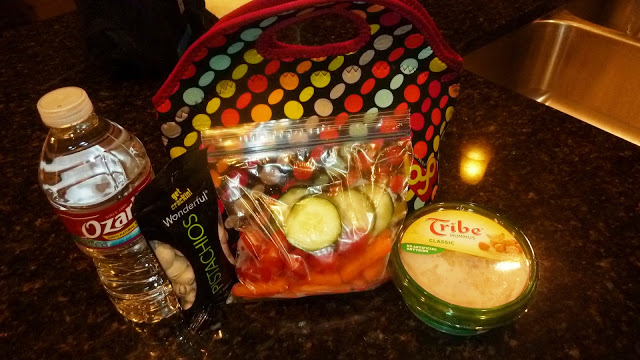 Carrots, tomatoes, cucumbers and hummus. Pistachios for my snack later.
I forgot to eat my pistachios and when I came into my room after school all I had left were shells all over my desk from my son. He got to them first. The nerve.
P.S. I am on a diet and I have lost 7 pounds!!!
So here's my lunch situation:
We have recess first 10:40 to 11:10 and then lunch from 11:10 to 11:40. I have to be with the kids for one of the two times. Our team switches off. By the time we get to our rooms from one or the other duty it boils down to about a 20 minute lunch. If you are heating anything up then you get 18 minutes. Some days it feels like 5 minutes.
But I get 45 minutes every day for specials………. Moment of silence for the specials teachers.
Now for an update from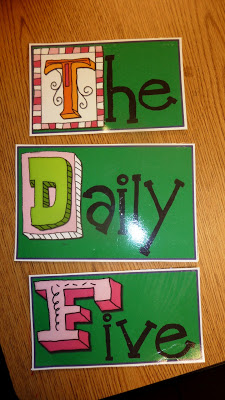 This year the daily five was not going as effectively as I wanted it to. We have a restless and less independent group than the last two years and I felt like the quality of work being done while not in my reading group was just not good. My brilliant team leader found a rotation chart on the smart exchange and I changed it up for my daily five groups. It is PERFECT for my class.
Here's what the chart looks like.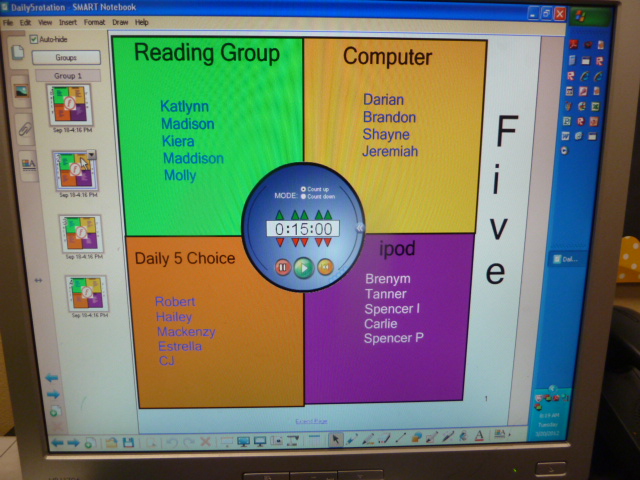 It is on my smart board the entire time. When the timer dings. We rotate clockwise.
Before this, I kept finding myself redirecting everyone over my group that was trying to read to me. It was NOT good. This changed everything for me.
Here's what it looks like in action:
Group at computers is doing raz-kids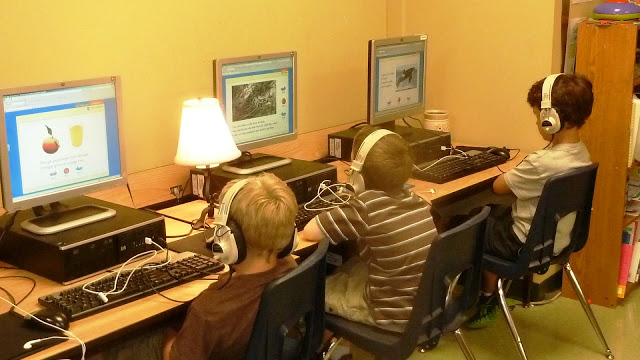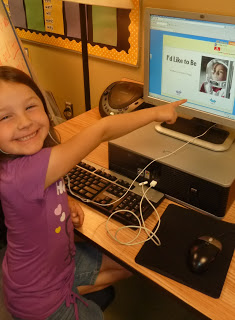 She was thrilled they had an astronaut book since we are studying the moon
Daily 5 Choice group can choose from:
Read to Self
Read to Someone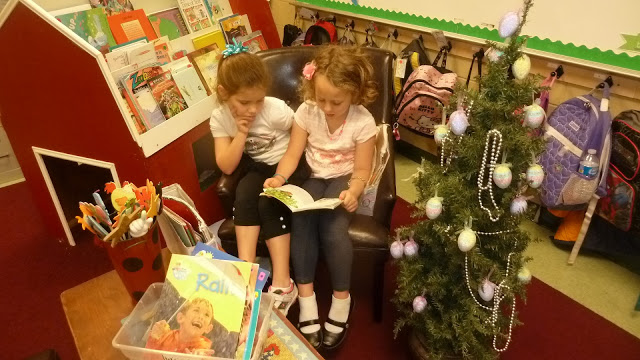 My Easter tree looks a fright!
Word Work
Or Work on Writing
The ipod group can take their earbuds (if they have any) and use the apps designated for their time.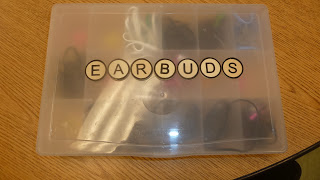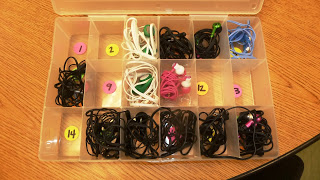 My reading group can finally get my attention instead of dealing with me redirecting over the top of them!!!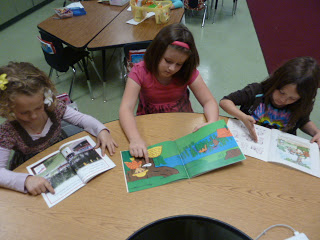 I made some Daily 5 signs at the beginning of the school year and we still recite the rules about once a week. There are 5 of these.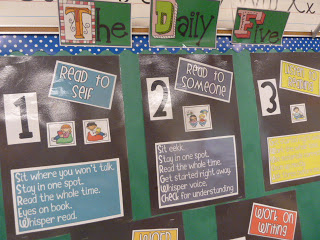 I say the first word and they chime in with the rest of the rule. It's fun and we sing song it. So now I can just say, "Sit" and they all say "where you won't talk!" For some reason this thrills me.
I know it's the last part of the school year, but it's never too late to shake em up and show em who's boss be sure your kids are getting all they can and back on track if something isn't working! Hope this helps someone else like it did for me!