Hi Friends!
I know some of you are deep into the Bachelor Finale right now so I will make this post quick! Does anyone else think the end of Bachelor is going to be a train wreck?
I am throwing a Spring Break Sale in both my stores starting now until tomorrow night. I have added my absolute favorite book study of the year to my shops! (I think I always say that, but when I pulled it out to take pictures, my 10 year old son said, "Awww, I remember Elmer!") It's just a sweet memorable story about an elephant that discovers being different is a GREAT thing! It's also great to teach it when you are doing your math lessons on shapes and geometry, but it can be done ANYTIME of year! We are doing it when we come back from Spring Break.
Here's a peek at the book study and craftivity!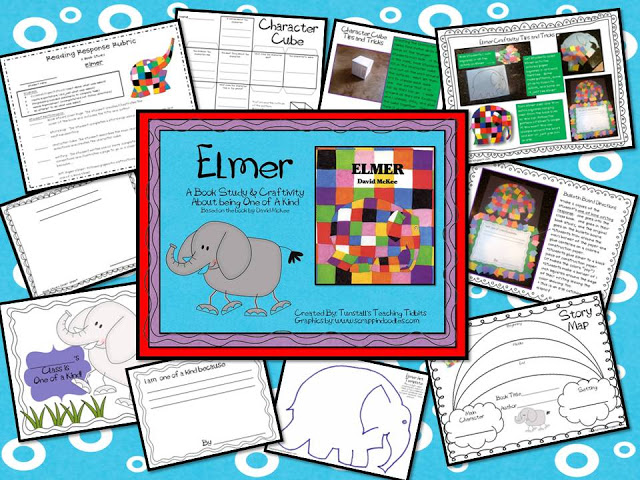 My new
teaching writing unit
is on sale too! Just click the buttons to check things out and hopefully pick something up for yourself on sale!
G'nite Friends!