It has been 14 years since I was diagnosed with Myasthenia Gravis. My symptoms started my first year of teaching. I had always been an
athlete and thought I was out of shape at first. 4 months later in
February, I was diagnosed with Myasthenia Gravis (MG). If you are unfamiliar with MG it is a disease where your voluntary muscles do not receive the messages from the brain that they need to function properly. It can look very different from person to person, but for me I had trouble walking properly. It felt like I was walking through cement. Getting dressed, brushing my hair, speaking, chewing, using my limbs was difficult. I had to take muscle stimulants every three hours. They would wear off. I taught from a chair and had to take breaks. My eyelids drooped and my speech would slur if not on meds. Resting helped so I would sleep when I got home. Trying to put a pan on the stove from the cupboard was a monumental task. Holding a diet coke would result in a spill…and then tears and frustration. I am SO lucky that it was only about a year of living that way before surgery. I had a
thymectomy (removal of my thymus gland) in June when my first year of
teaching ended…5 months later I was off of my muscle stimulants and
symptom free. Now I am left with a 7 inch scar on my chest. (not
pretty-not done very well) I hide it with necklaces, scarves (one that
has giraffes!), and sometimes I don't even hide it at all. It's just a
part of me. So I celebrate
not being sick and not having symptoms every February! Some people live with it and surgery does not help. Thankfully for many surgery does help. It sure did for me. So today is a celebration day for me!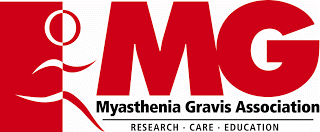 **School Related Part of my Post!!!!
We had take your family to school day yesterday and let me tell you
it was a LONG day but I had the most fun after school at our first ever
indoors winter carnival. (fund raiser) The parents came during school
for a magic show (about character) then an hour classroom visit, and
finally a picnic lunch outside! It was COLD and WINDY for our picnic,
and there were lots of tears shed for parents not able to make it. That
part was NOT my favorite.
But the after school carnival
turned out wonderfully! We were dog tired but the kids were so excited
to be back at school and playing games. They spent tons of money, the
turn out was amazing, the kids were ecstatic so it all ended
wonderfully. I did come home from school 13 hours after I left for
school in the morning so you can imagine that I was in bed shortly
after. The only draw back was that my own personal kids "won"
goldfish. In.A.Cup. So when we got home from our 13plus hours day, we
had to set up fish tanks. My son kept saying his goldfish was his best
friend.
Well…his goldfish did not make it through
the night ya'll. We had a funeral this morning and will be heading to
walmart to buy some new best friends. Happy Weekend!