I get a kick out of a big reaction with my firsties. I think I am so witty in class and it is total crickets in there….I sometimes say…"Is this thing on?" chirp chirp……nothing.
But if I drop a paper or marker or trip over something you can bet it is HIGHLY HYSTERICAL.
Today though…I got just as much reaction out of our lesson as they did! It was a blast.
Here's what we did…
Today we tackled the question…How do penguins stay warm?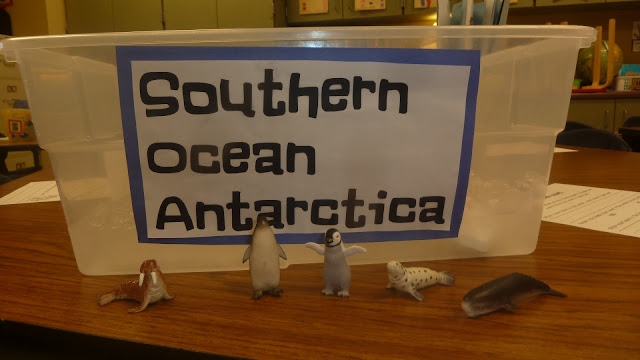 I apologize that Walrus came out to play as he is not part of the Antarctic gang…please forgive me!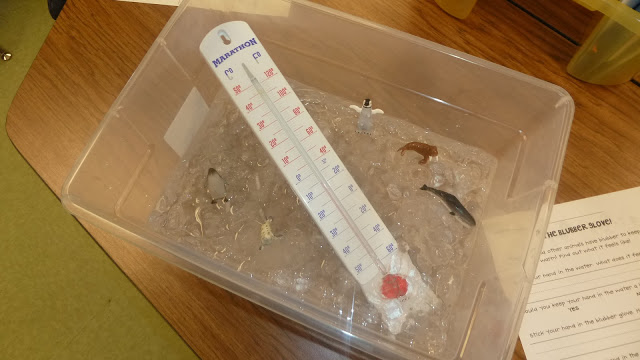 I brought some of the Southern Ocean to class today. And couldn't resist a few little friends as well!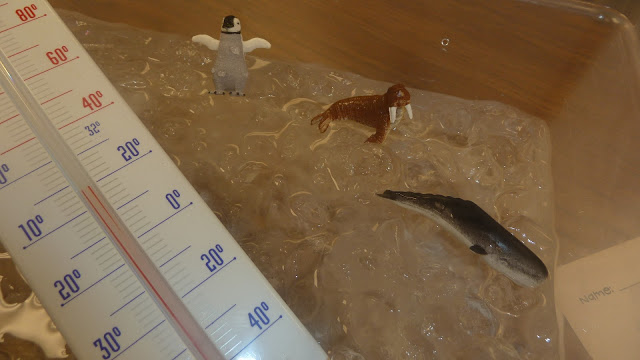 That's really cold water!!!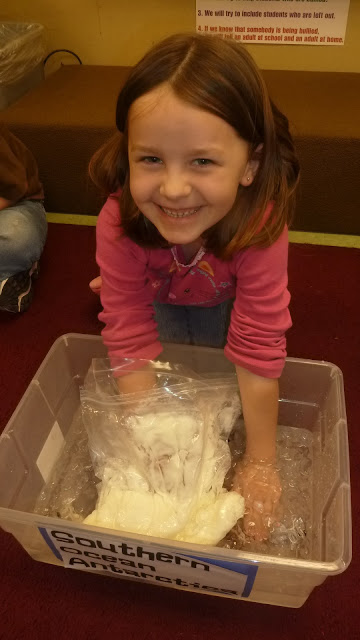 Students put one hand in the water and one hand in the blubber bag! There is a clean bag inside of a bag of crisco. They just slipped their hand in and out of the clean bag.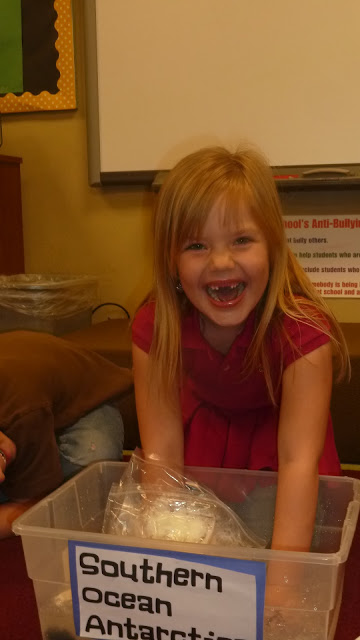 I died over their reactions!!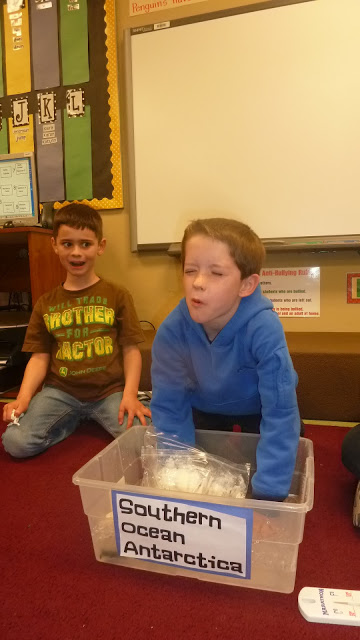 Best reaction!
We also filled out a Blubber Glove worksheet from The First Grade Jungle! It was perfect!
Later we did more about temperature. We felt the different between our ocean water temperature and the penguin's ocean water temperature. We learned how to make the temperature drop or get higher by adding ice or warm water….It was epic. seriously. Such a good time.
TGIF!!!