I know we are gearing up for Valentine's Day so forgive my pre-holiday post…but I like having time for printing, laminating and cutting before I have to use my math centers. Here's what I am doing for my math centers in March! (I made sure to make them extra easy to prep!)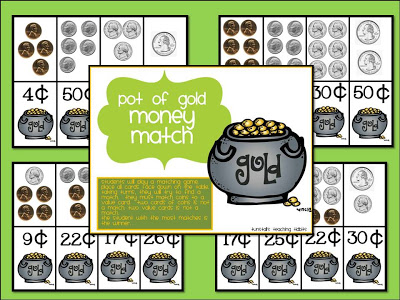 Money match game like concentration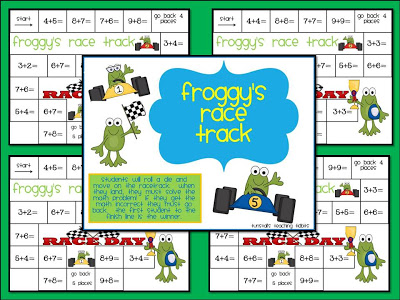 Game board with two versions: Adding doubles and numbers up to 20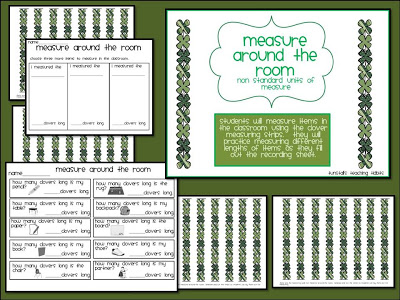 Measure around the room using clover strips.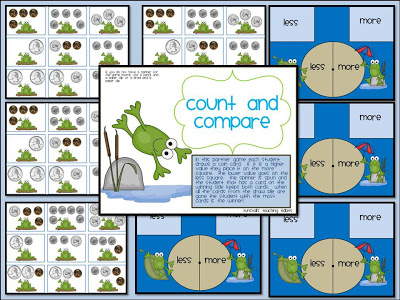 Students compare money cards then spin to see which wins…Less or More?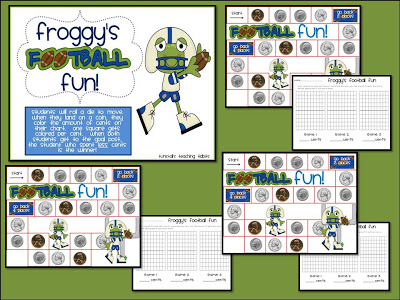 Money game board. The person who spent less money is the winner!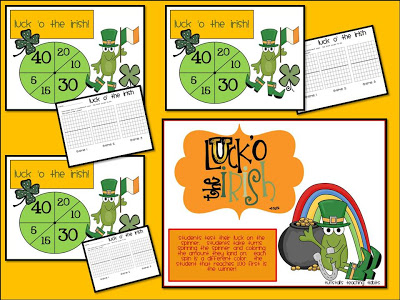 Spinner game where students color in the amount they spin racing to color the entire chart.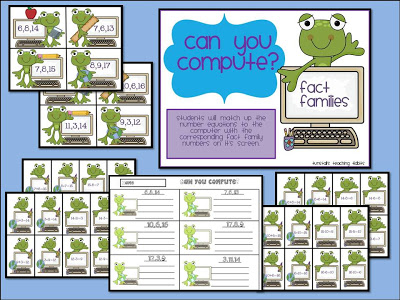 Fact family match and record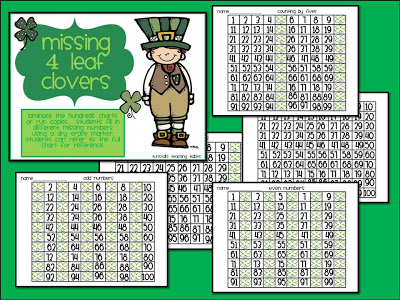 Skip counting fill in sheets. I laminate and let students write on the clovers with dry erase.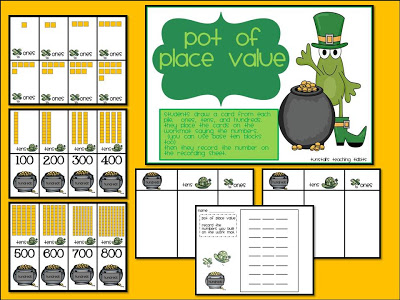 Place value building numbers: Ones, tens, hundreds