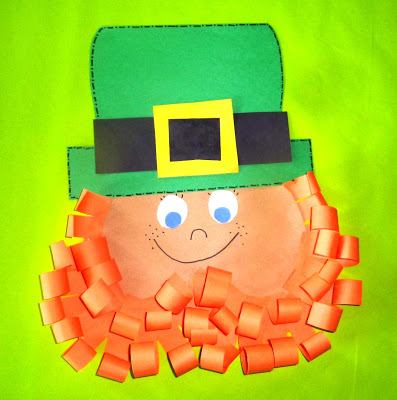 For the last 13 years I have done a Looking for a Leprechaun Activity during March!
I plan to do this Thursday to kick off March but sometimes I wait for a week of read alouds about tricky leprechauns!! When the students enter they will see that someone has messed up our room leaving their footprints and magical green dust and coins in a trail! I make the footprints go up walls…loop de loop on the board, my chair, some student desks, the math tubs, and everywhere else I can make them go. The footprints finally end where the first clue is hung. Directions, clues, footprints, activities and the leprechaun craft are all
included
!!! ($3) I get the coins and treasures at the dollar store and I use my Halloween pot. 🙂 They never know!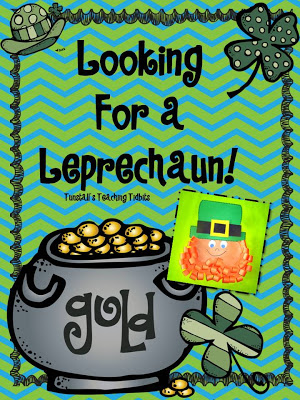 At the end the students do not catch the leprechaun so they make the one included!!! For all their hard work and clue following, the leprechaun has left them a pot o' treasures!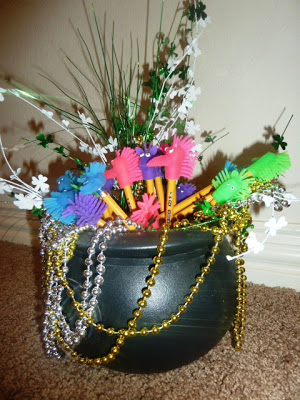 this year's pot thank you dollar store
It's a memory maker!!!
Good luck hunting for your Leprechaun!!!!