HERE is a linky party
so everyone holding a LEAP YEAR…. Leapy Sale
on TpT can advertise their fabulous creations…
when you link up
follow these simple rules…
1- link to your TpT STORE PAGE (not your blog please… just your TpT store)
2- under your pic write how much your sale is… 10% 20% what ev… and
put your name… you have 75 characters so it should be enough 🙂
2- spread the word using…. the fab poster below….use both if you want 🙂
the more people that know about the party
the more links we will have
and the more chances you will sell something—plus it's fun to shop and it is an easy way to find great stores!
you can use this to spread the word…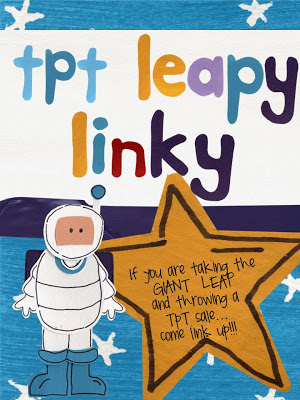 and this party is being hosted by a few of my blogger friends… so you might see this on other blogs too….
ONLY NEED TO link up once 🙂