Today we did the George Washington from my Winter Art and Writing Pack but with it I used Cara's Pint Sized Presidential Fun to make this Bulletin Board.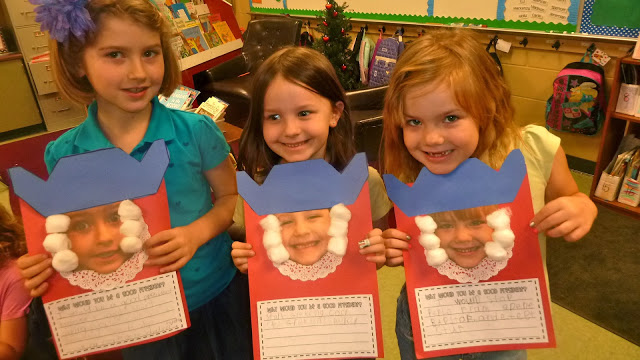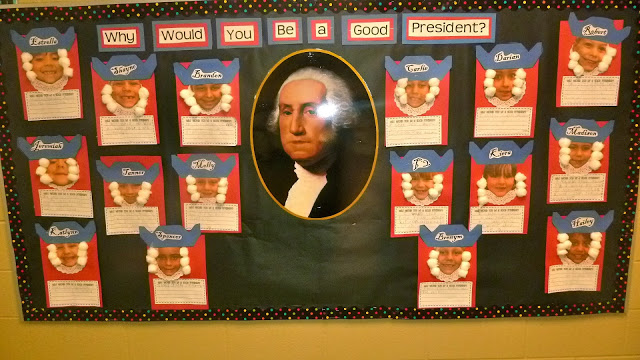 Here's how it went down ya'll….
There was a discussion about Presidents Day. When I asked them to tell me about the first president they said it was Washington. Then I said what do you know about Washington…They said he was black and that he lied about a cherry tree….and that "Obama was wrecking this town".
So I quickly turned the mood with a question…. Why Would You Be A Good President? (Thanks Cara!)
Most stated that there should be more recess, time off, and even weeks off. One said we should take holidays off because that is why they are called holidays. (Couldn't have said it better in my opinion) Then we had the preventative thinkers that wanted to stop bullying, bad guys, robbers, stealers, and littering. Here's an example of the writing that went with the craft. (the craft is from my unit and the writing paper is from Cara's unit)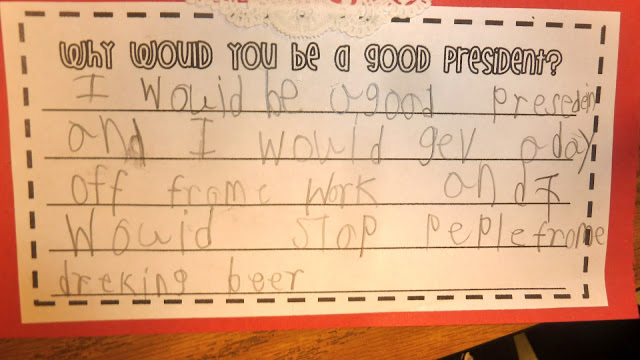 Next we made ourselves into presidents.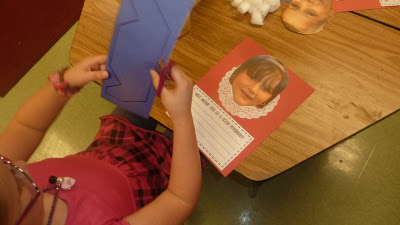 Later, I introduced the class to Super Eeeeeeeee! (You have to go ALL OUT)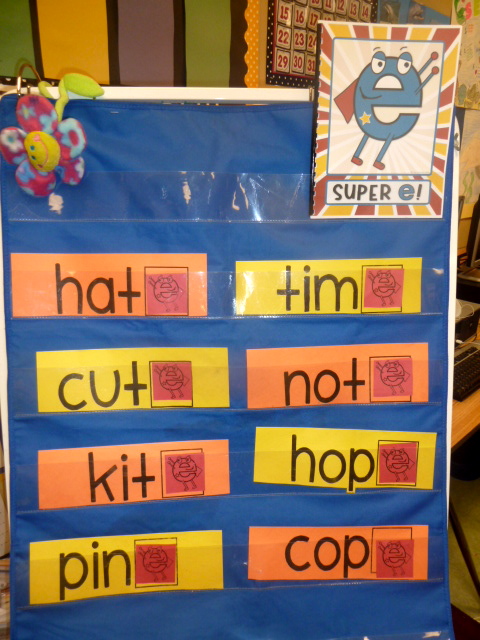 I just got this yesterday from
The Teacher Wife
and my class is SO in love. They already knew the "magic E" rule as we call it, but for those struggling kiddos…this was HUGE! I am so excited about this packet! All the kids got so into it. It didn't matter if they already knew what to do. It just made doing it much more exciting.
Tonight I am picking the winners of the LUCKY giveaway so it's your last chance to get entered.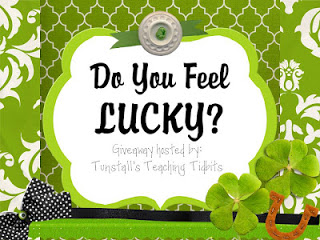 I have to watch dance moms tonight so you have until that wretched show ends Central time. 🙂 Can't. Look. Away.