This is a fun lesson I look forward to at the end of my graphing unit.
Build A Graph!
We start by choosing which question we will ask our friends. They only pick one of these four.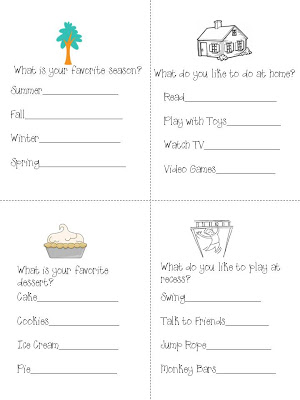 Then We Collect Our Data:
We take our pencil and our slip of paper and we ask 10 friends to give us their answers.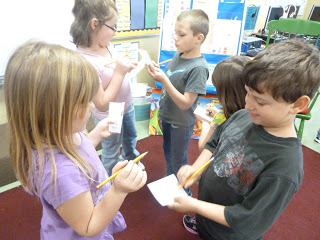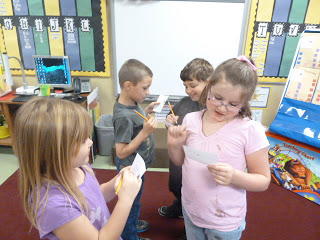 Next we count our results and get the parts of our graphs together.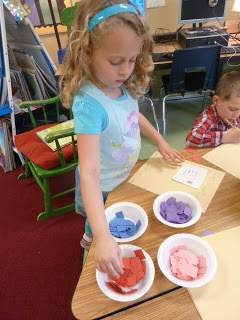 Finally it is time to build our graphs! Students create their graph in pencil and glue colored one inch squares for each friend's response. Once the penciled graphs are approved by the teacher, students can sharpie their titles.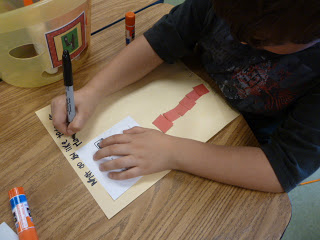 Finally we display our results for the class to see! On the back each student writes two sentences about their results. For example, More students like ice cream than cookies.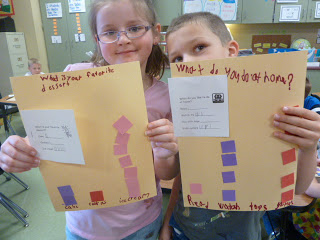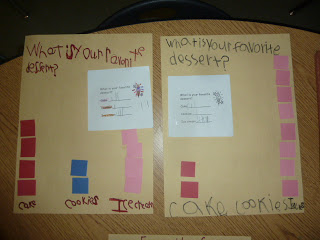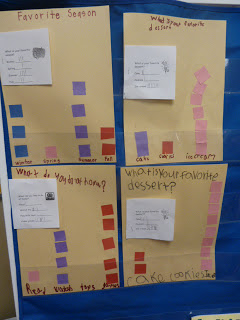 If you want to do a Build a Graph Lesson with your students just click the Question page at the top! It's a freebie!
For our library lesson this week we had a Non-Fiction Superbowl!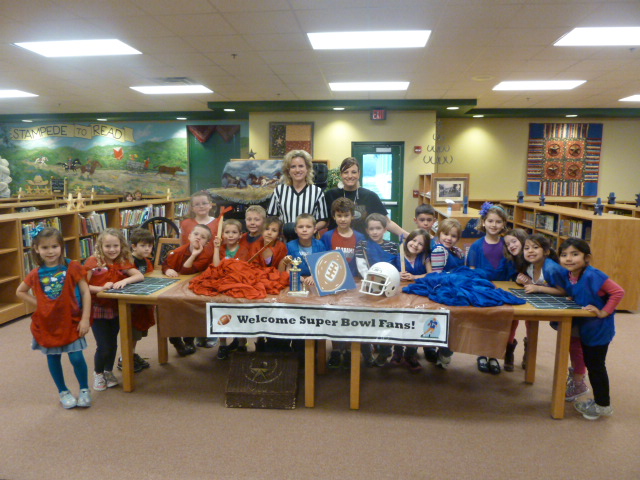 It's Non-Fiction Superbowl Time! Our librarian ROCKS!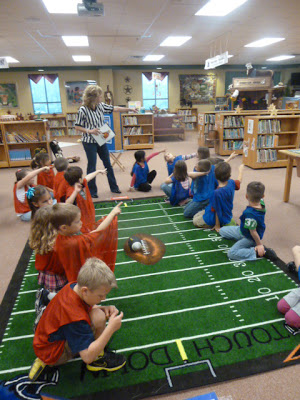 Red Vs. Blue Non Fiction Game! We are learning how the Dewey Decimal system works for non-fiction.
Students had to find the books with the corresponding number on the football to score yards for their team!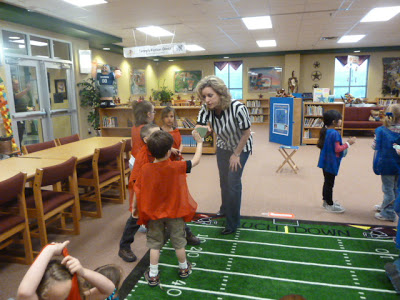 loud cheering and football band music blared in the library! So Fun!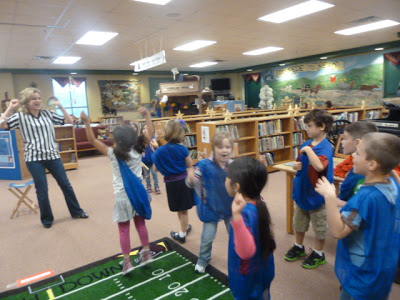 Touchdowns mean cheering and a bonus question!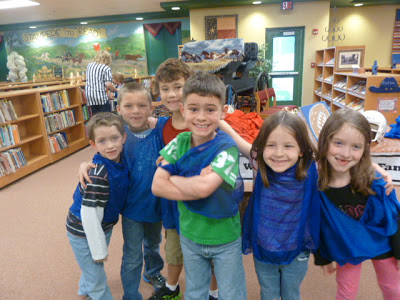 Some of Team Blue!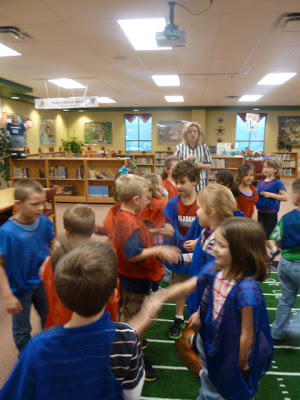 Friendly Good Game handshake at the end of the Superbowl. (It was a tie~imagine that!)
This is my lunch. Dove Chocolate and Caffeine!
…Coming soon…a blog make-over and a giveaway!