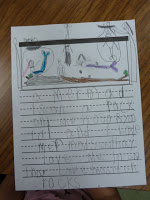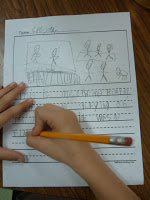 I just woke up from a 2 hour nap. Something hit me during our staff meeting after school today and on my 30 minute drive home I almost had to pull over. It was bad! I got home and collapsed on the couch. Next thing I know it's 7pm.
Thank goodness hubs skipped his workout and was on his way home when I was. He handled dinner, playtime (soft frisbee in the house-it's a ritual-we have an elaborate point system.) and thankfully there was no homework to deal with.
So before that all happened here is what we did today in class. I have been focusing on writing this year. My writer's workshop has been going strong in all different shapes and sizes this year. I restocked my writing center with fresh new paper from my Writer's Worskshop Pet Edition. It was a great fit. Some students went right for the pet themed paper and started creating terrariums and aquariums. There was a mermaid story happening in one of the aquariums. So cute.Others went for the plain and book writing paper to tell their stories. Then we did our author's stage. I let three author's share a day. They hit the stage and captivate their attentive audience. They all get sad that it is just three a day, but I keep it in rotation so they all get to share pretty often.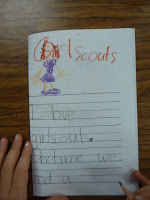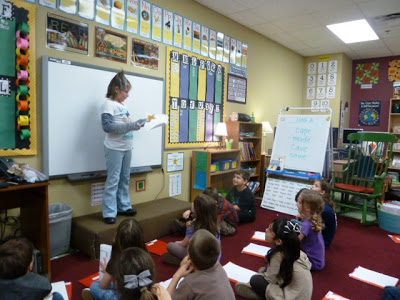 author 1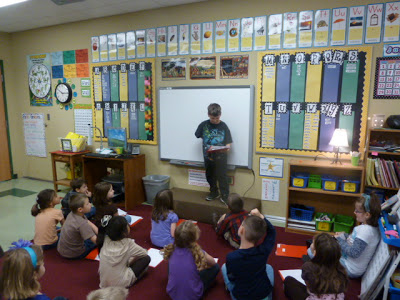 author 2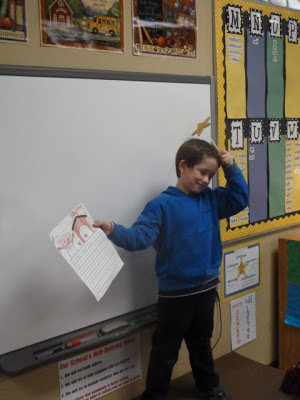 author 3
Next, we did some benchmark testing practice. Just learning how to work quietly in an office is going to be a challenge this year. It didn't go perfectly, but I guess that's why we are practicing!!!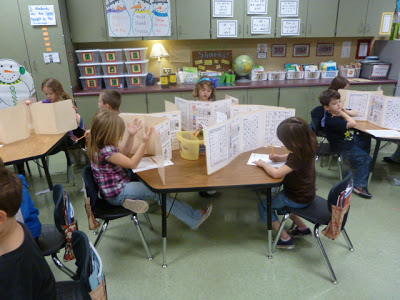 Then we headed up the green mile to specials…This is that LONG hallway that can be quite a challenge for my firsties.
At the end of the day today I let my students have two rotations of centers. I have taken them away since we have been doing so much work on our standards and preparing for the end of the quarter, but today it was just the perfect way to end our day. I do daily 5 in the morning, but at the end of the LONG day I let them have a 15 minute center. Here's what they get to do: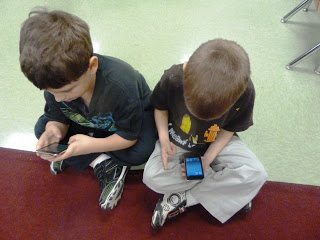 ipod touch apps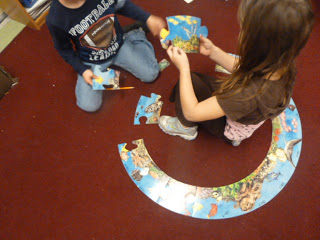 creation station–this week it is an circular underwater puzzle that is reversible.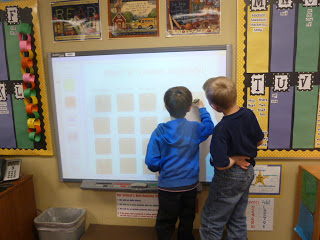 smartboard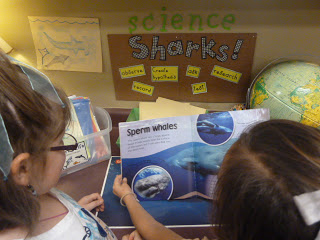 science center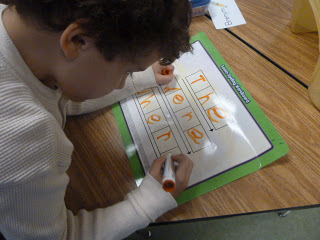 letter/handwriting practice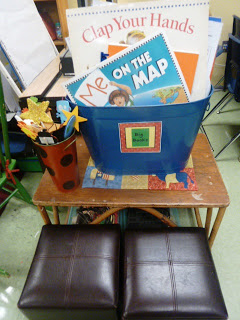 big books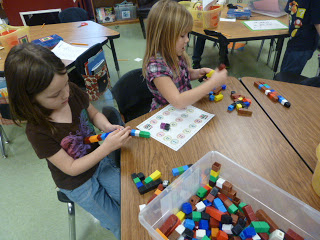 math game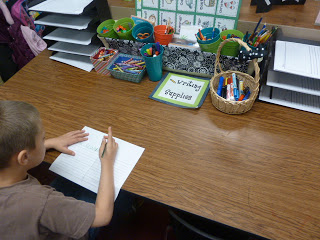 writing center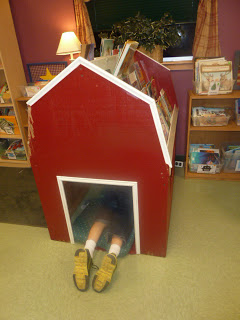 read in the book barn…notice the broken down left hand side…my class this year is nuts!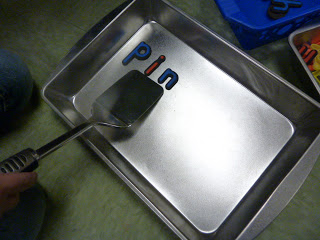 word work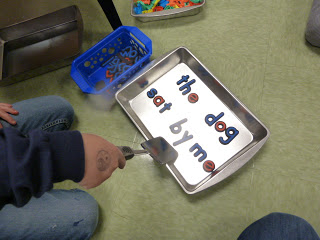 Well I am off to dent my couch and watch the ultra long Bachelor! Since I napped I bet I can make it through the entire thing! It's been recording since 7.