My Friday Fix (art and writing) is what gets me through the week!!!  Here's what we are doing today!  I can't wait!
Torn Paper Snowman!
I pulled together 6 of my favorite winter Friday Fixes in this Winter Art and Writing Pack! Down at the bottom of this post you can find the link to buy it.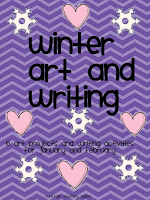 Here's what's included: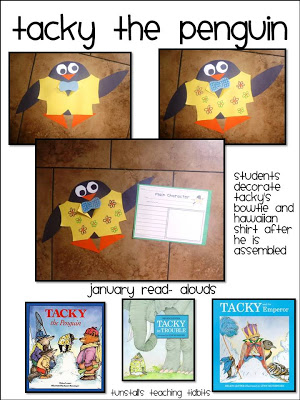 Tacky Templates and a main character writing page for students to fill out after your Tacky the Penguin book of choice!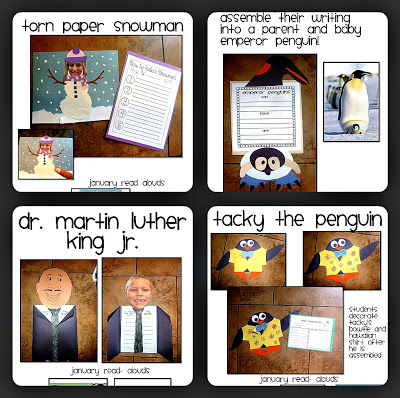 There's a writing activity with every art/craft as well as read alouds that I like to use when introducing the craft
I also went into February with the writing and crafts.  Every craft has templates for making with ease!
Let's Get Crafty!  You get 6 different art and writing projects!