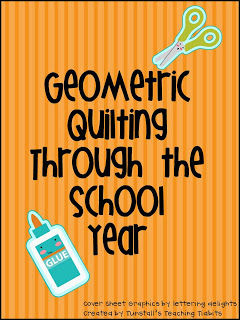 If you have purchased this Geometric Quilts Through the Year Unit, I have added all the die cut shapes you need for the year. Some teachers don't have access to a die cut machine so I hope this makes life easier for you! Please re–download the unit for free!
We did our January quilt today, but I left my camera cord at school so I don't have a cute picture to show you! The students had to ask why there was a mitten on it. It was in the 70's today here in Texas. 🙂 I can't complain!
Click the store that you purchased the quilts at to download it again for free! Or to check it out if you haven't seen it!