I had to link up with Farley My Sweetie Pie Neighbor!!!
I am a little late on this but I finally figured out my darn word.
So here goes…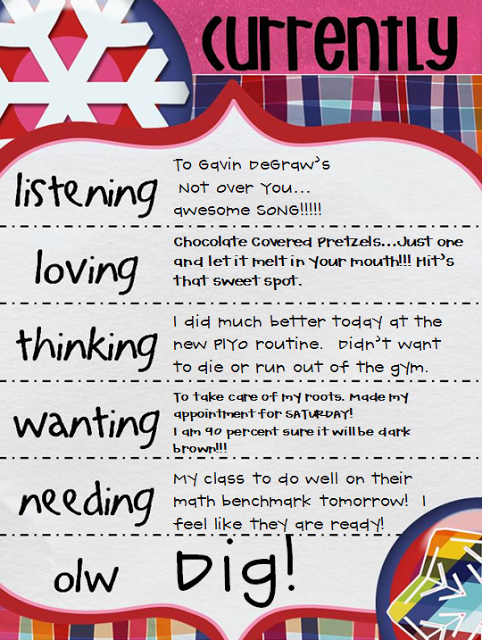 So my word is dig…No not in the dirt…however…maybe my house would sell if I did get into the weeds and dirt some…anyway…I just really need to dig deeper in every area of my life. I want to dig deeper into my relationship with God, my family, myself, my dedication to school paperwork and documentation, and the people in my life whether they are in the forefront or not.
I am one of those big picture people. I like to be into everything but usually on the surface. I want this year to be a year of DIGGING into my life!!! yippee I am excited now that I finally have a focus. Thanks a trillion Farley!!! Better late than never for me.
and I did see the typo in my currently where I used the word Hit's the spot instead of Hits the spot. Gosh darn it's killing me but it isn't an easy fix so I am going to dig deep and let it go..ugh. I hope. I. Can.
So…I need to dish on bachelor, but I am politely waiting on my Cali girls to show up in the blog roll. I hope they made it through full moon Tuesday.
And thanks SO SO much for all the hair advice. Who knew teachers were all about hair!!! I LOVED it!!! I am pretty sure my bleach blonde (with an e) will be changing to dark brown or some shade between caramel and black coffee!!! YIKES…I need to remember to warn the kids and tell them not to hurt my feelings on Monday because we all know that kids will say whatever they think. Their fashion sense however is not always accurate. I mean really little sweetie in the purple and pink leggings, green skirt, and pink and yellow shirt? You are going to call my hair messy (I tried to scrunch and go today and it didn't quite turn into the Jessica Simpson rolling locks I had envisioned) Maybe I should put a donation button on my blog for extensions. Maybe my OLW should be hair…why can't I move on?
DIG…
Ok back to school…
Here's what I am going to do on Friday for MLK…My bulletin board will change from our new year's self portraits to these cuties.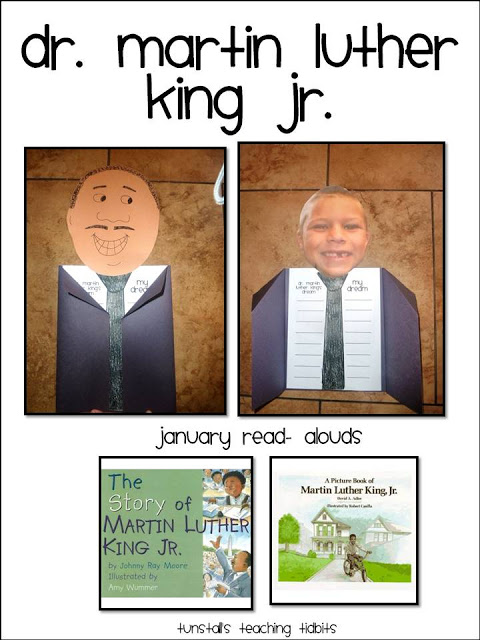 This comes from my winter art and writing pack. I am going to use their cute little giant heads to look like they are wearing MLK's suit. But in year's past when I didn't have any access to cheap printer ink, I would do a directed draw.
P.S. here's your cheap printer ink tip: Go to amazon, put in the type of printer you have and search for ink cartridges…scroll down to the shady stuff…I get a box of 15 color and black cartridges for 9 bucks. Did you hear me? 9 bucks. The trick is to make sure they have good reviews. I did it for my mom's printer too and hers worked just as well as mine. Hope this helps someone stop having marital issues printer ink issues.
Alright ladies, I am off to watch biggest loser. Not nearly as dramatic, eye rolling, or catty as Bachelor, but SO inspirational!!!
Love ya'll so much and thanks again for all your bloggy hair tips!!!