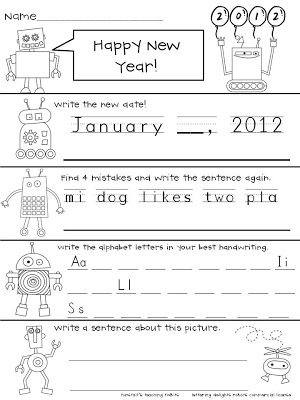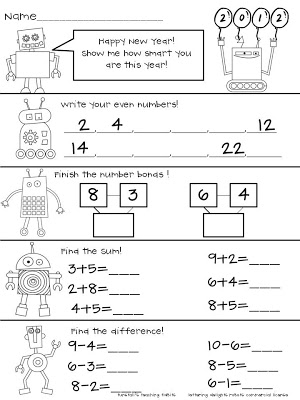 Click HERE for the freebies.
The robot graphics come from lettering delights…don't worry I paid the big bucks for the commercial license! (it's legit!)
I go back to work tomorrow with students and morning duty (tho tho sad)
so to salute my last 10 days off of work…
WINTER BREAK TOP TEN!
10. I have become accustomed to the patterns, times, and frequencies of your blogging. It is my new daily routine.


9. Cleaning, laundry, dishes, cooking, lunch making???? What's that?


8. I have no idea what is actually going on in the real world as all my important "news" comes from my blog roll.


7. I had to actually shower and apply make up one day in the last two weeks and my husband and kids didn't recognize me at first. Then they said…what's wrong?


6. I am off caffeine for the day because hopes of falling to sleep at a decent hour tonight are slim to none.

5. I can't start my diet on the day before school so I am forced to eat terribly for one more day because I associate fresh new beginnings with Mondays…


4. There is a well worn path from my bed- to the couch- to the computer- to the pantry/fridge- to the bathroom.


3. I am in the beginning stages of either arthritis or carpel tunnel from blogging for 16 days straight.
2. An unprepared first day back
from vacation school nightmare crept into my 10 hour beauty rest and
forced me to go put 3 things in my TPT cart…whew…that feels better.


1. My favorite pajama pants have stretched and molded to my body and I am currently experiencing separation anxiety about taking them off in the morning to get ready for school.
I would LOVE to hear your Winter Break Top Ten whether you go back tomorrow (tho thad for us) or a week from tomorrow! It's not official as there are bazillions of linkys out there, but if you make a top ten PLEASE give me a shout out and then let me know so I can keep up with my important news!
oh and my Big Sale is still going on through tonight at midnight! Just click on the freebie at the top and then shop around.