My husband (the backslash nerd guy) and I host a Sunday night couples group at our house. If you only knew the irony of that situation! 🙂 I said we host but I am pretty sure we get the most out of it out of all the couples! Well tonight was the Christmas party so we had the usual white elephant gift exchange as well as played some couple games. It was really fun and I took a few pictures of the house, the food, and well a controversial appetizer I made…um…It was Baby Jesus…The Appetizer. And we ate it…and we felt weird…then we just kept eating it because it was YUMMY! We decided that it was sort of like communion…BUT TOTALLY NOT. My pastor ate baby Jesus…there I said it.
Should that be my Post Title? I will probably chicken out on that one. It will be something generic like "party time"…I always title my posts at the end…maybe I am weird but a teacher once told me to wait until I finish writing to come up with the title that best fits…It Stuck…Aren't teachers AMAZING?
ok now for the pictures.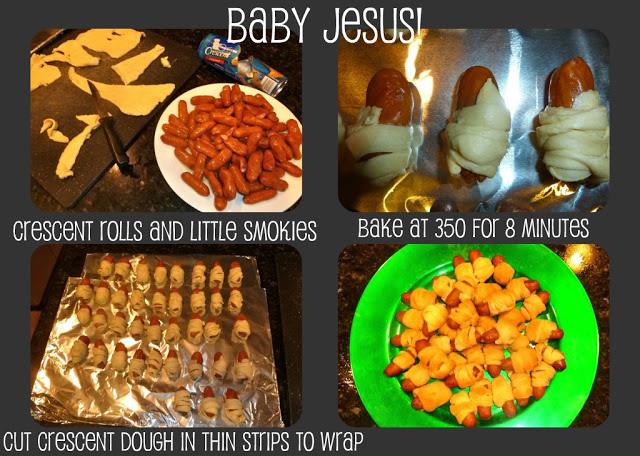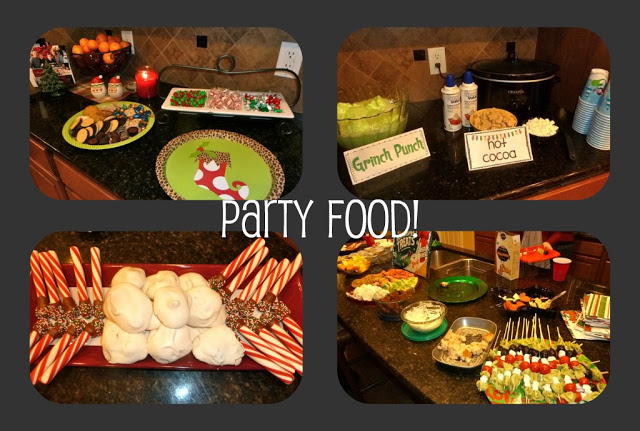 notice the round green plate…with only one baby Jesus appetizer left…yup…super yummy and I think the controversy added to the excitement.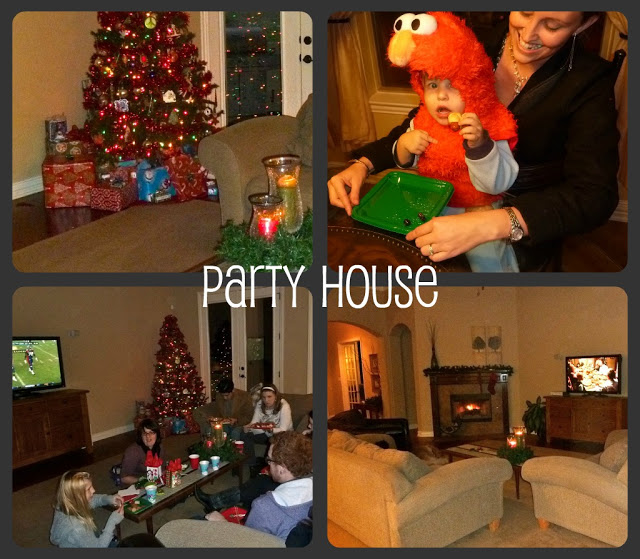 Elmo ate Baby Jesus
It's the middle of the night here…ok 11:00pm but I feel this crazy guilt being up right now. I think it's because my school has a start time of 7:30 and my morning duty is 7:00. So I can NOT stay up late without major regrets and repercussions. (for the poor children in my care) But you see the preparing for the Christmas party and then hosting took some of my day and night. And that's usually when I blog or can be found on my computer…day and night. I HAD to blog and I have to watch the survivor finale…so here I am up in the middle beginning of the night. Blogging and watching as a certain someone just got voted off…(no spoiler alert here)
Now, for a moment of silence for those fellow teachers heading to school tomorrow. My school does a moment of silence every morning during morning announcements and I pray for my class every morning. I actually close my eyes and pray. They know I am closing my eyes and it is actually quiet and I don't THINK they are doing anything but I figure I am praying so God will have to take over while I close my eyes…
………………………………………….ssshhhhhhhhhh………………………………….
Fellow Teachers heading to work tomorrow, we salute your endurance and we pray for a safe return for both you and the children in your care. God Speed.
Alright time to settle in to this couch and find out who wins survivor!
ZZZZZZZzzzzzzzzzzzzzzz…..snore…..zzzzzzzzzzzzzz